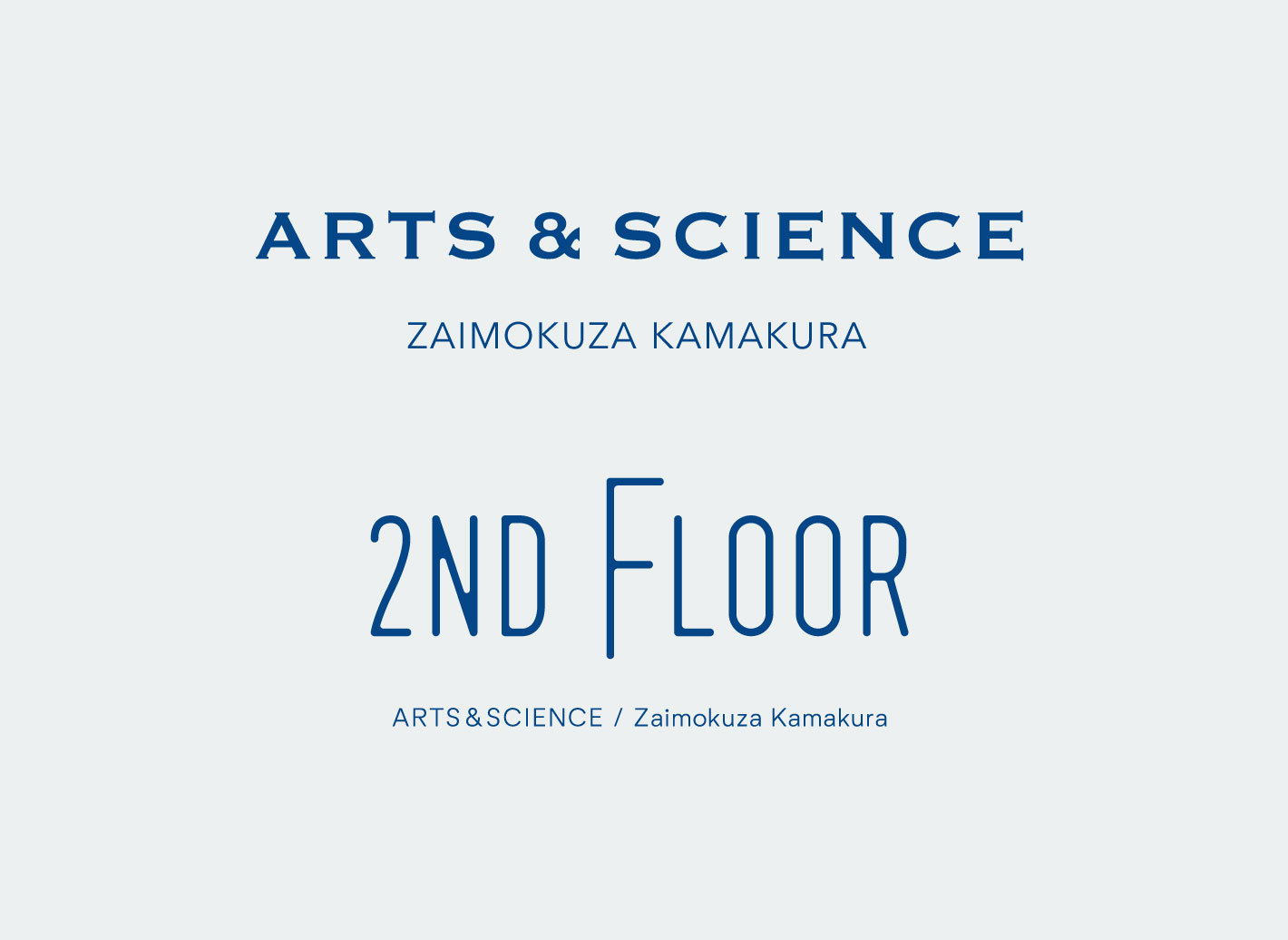 Arts & Science is pleased to announce the opening of a new shop in Zaimokuza, Kamakura.
We found a two-story building overlooking the Zaimokuza beach – a relaxed location where you can feel the sea breeze, just a short distance from the center of Kamakura. The building previously housed a dispensing pharmacy with a long history of providing for the daily necessities of the local community. We will follow in this tradition by introducing what we consider to be everyday essentials and striving to make the shop a familiar and welcoming part of the local community, just as it has always been. We invite you to drop by and take a stroll in the neighborhood.
Our new shop will have different programs on the first and second floors.
ARTS&SCIENCE Zaimokuza Kamakura (1F)
The shop on the first floor will offer a wide range of products, including items from the A&S original home collection, seasonless clothing, small leather goods and handcrafted products, and everyday necessities such as towels and soaps. To celebrate the opening, a new special range of products will be available.
2ND FLOOR by ARTS&SCIENCE (2F)
On the second floor you can enjoy our culinary offerings made with seasonal ingredients from Kamakura and other local regions. The list of natural wines is selected by our trusted wine advisor. The culinary program takes an open and creative approach to local ingredients, drawing from diverse cultural influences while evading easy classification.