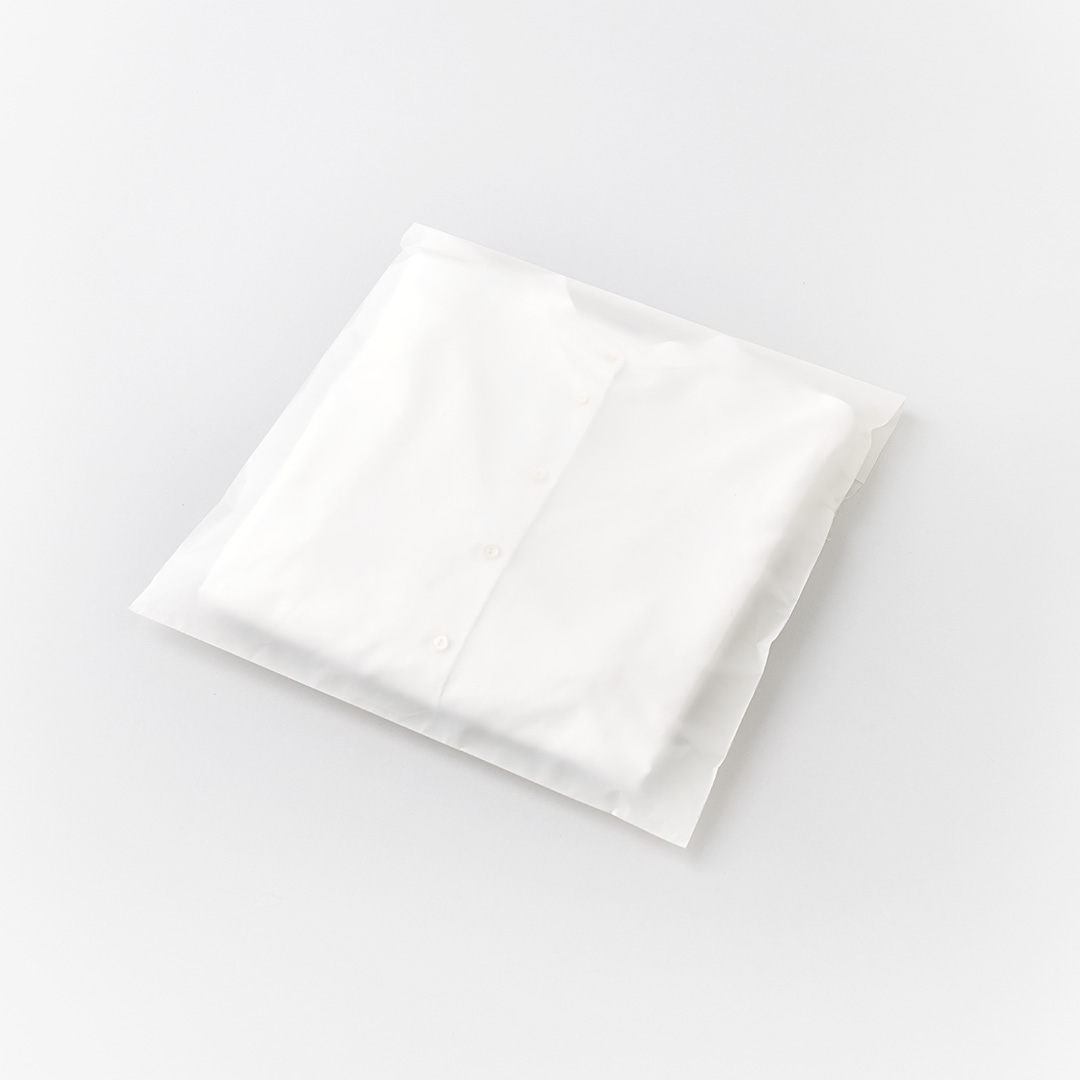 In consideration of sustainability, we have rethought and changed our packaging materials.
At the moment, we are gradually shifting the materials used for packaging your purchased products to rice resin, which has less impact on the environment. Rice Resin is a domestic biomass plastic derived from rice that is inedible. A new technology is used to upcycle old rice, crushed and damaged rice, and other forms rice that is not suitable for human consumption or as animal feed and is otherwise discarded. Because rice resin plastic is made from plants, it holds carbon-neutral properties that does not affect the increase or decrease of carbon dioxide.
Arts & Science has been committed to environmental initiatives by using cloth bags for its shopping bags since the beginning. In recent years, we have been trying to be resource and become more environmentally friendly. We have developing upcycled products using leftover fabric, changed the strings of our clothing tags to undyed organic cotton that is recycled, downsized the size and type of tag tags themselves, and have provided spare buttons and fabric available to purchase when needed by customers. We are committed to being resource and environmentally friendly.
For inquiries, please contact each shop directly or use our contact form.