Additional works will be on display from both studios. Focusing on the experience of home, YALI Glass has assembled a collection of vases, drinking glasses, and other pieces for the table to augment the studio's presentation of its newest exploration: glass lamps, to be introduced for the first time at Arts & Science. From KITAWORKS, a selection of pieces that add color to a living space will be presented, including glass cabinets, tables, chairs, and colorful stools. All will be available to order during the exhibition.
Marie-Rose Kahane, the owner and designer of YALI Glass, will visit Japan for the first time in nine years to be present at the exhibition. The YALI team and Takashi Kita of KITAWORKS will welcome everyone at the exhibition opening on Friday, June 9. We look forward to your visit.
ISOLA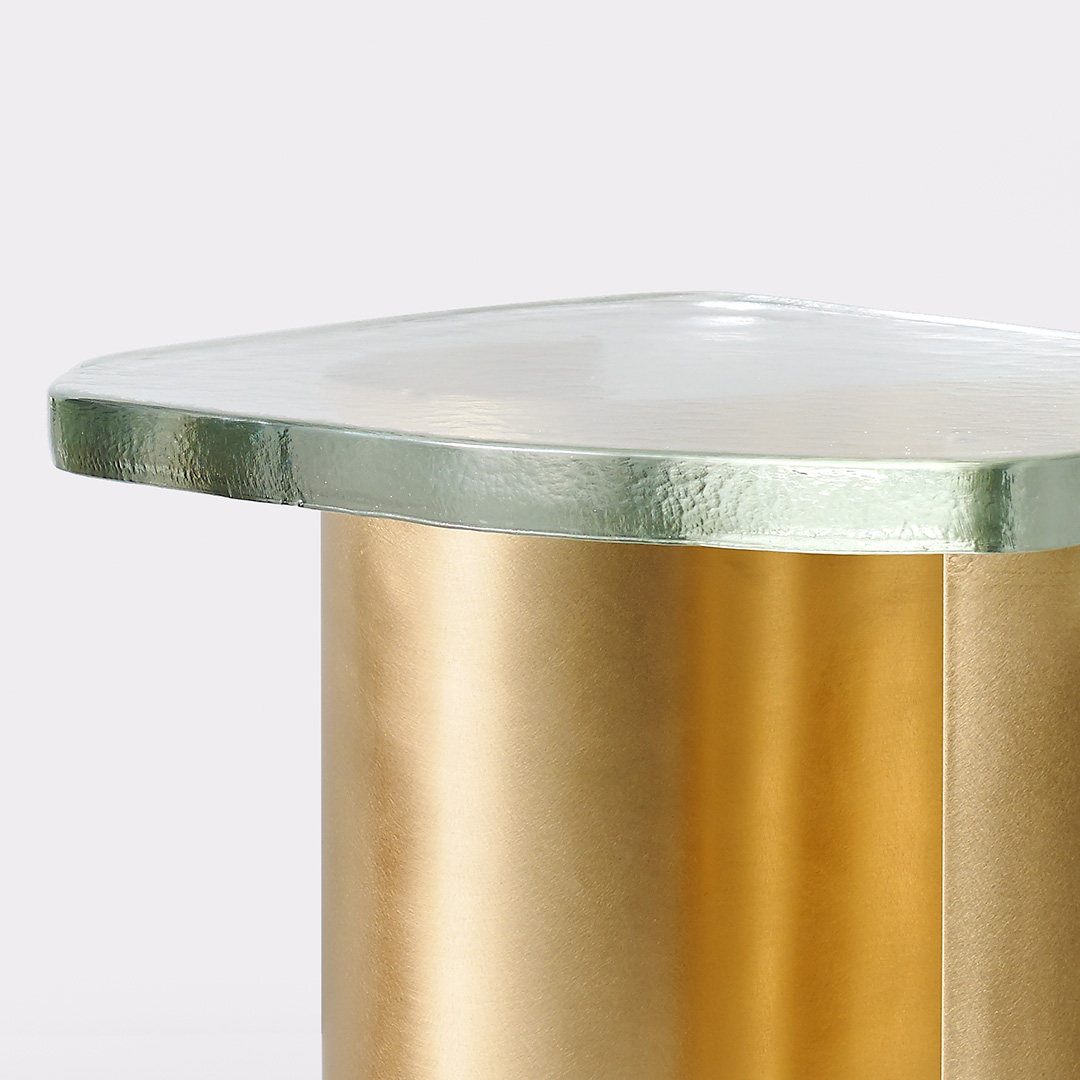 〈ISOLA〉 The rounded and sinuous form of the Isola table is an homage to the landscape of the Venetian lagoon in which the islets, shorelines, and channels create basins of water in irregular shapes. The organic outline of the transparent glass is also inspired by the thick slabs of ice found in the Engadin in Switzerland.
YALI Glass
PROFILE
YALI Glass is a glass brand created by the founder and designer, Marie-Rose Kahane. After studying art history and psychology at the University of Jerusalem, she began her career as a costume designer. In 2009 Kahane moved to Venice, where she launched her Murano glass collection in celebration of "simplicity". Her works are known for combining feminine delicacy with the traditional techniques of the master glass blowers on the island of Murano.
KITAWORKS
PROFILE
The history of Kitaworks dates back to 1978 with the founding of Kita Welding Industry, a community-based factory in the town of Tsuyama-shi in Okayama prefecture. The company was renamed Kitaworks in 2009 and continues its more than forty-year tradition of producing custom-made furniture using welding techniques. The pieces are made with a range of metals, including iron, stainless steel, copper, and brass, and are specially designed to function seamlessly with existing furniture and in the spaces where they will be enjoyed. Kitaworks also designs and manufactures furniture for retail spaces.