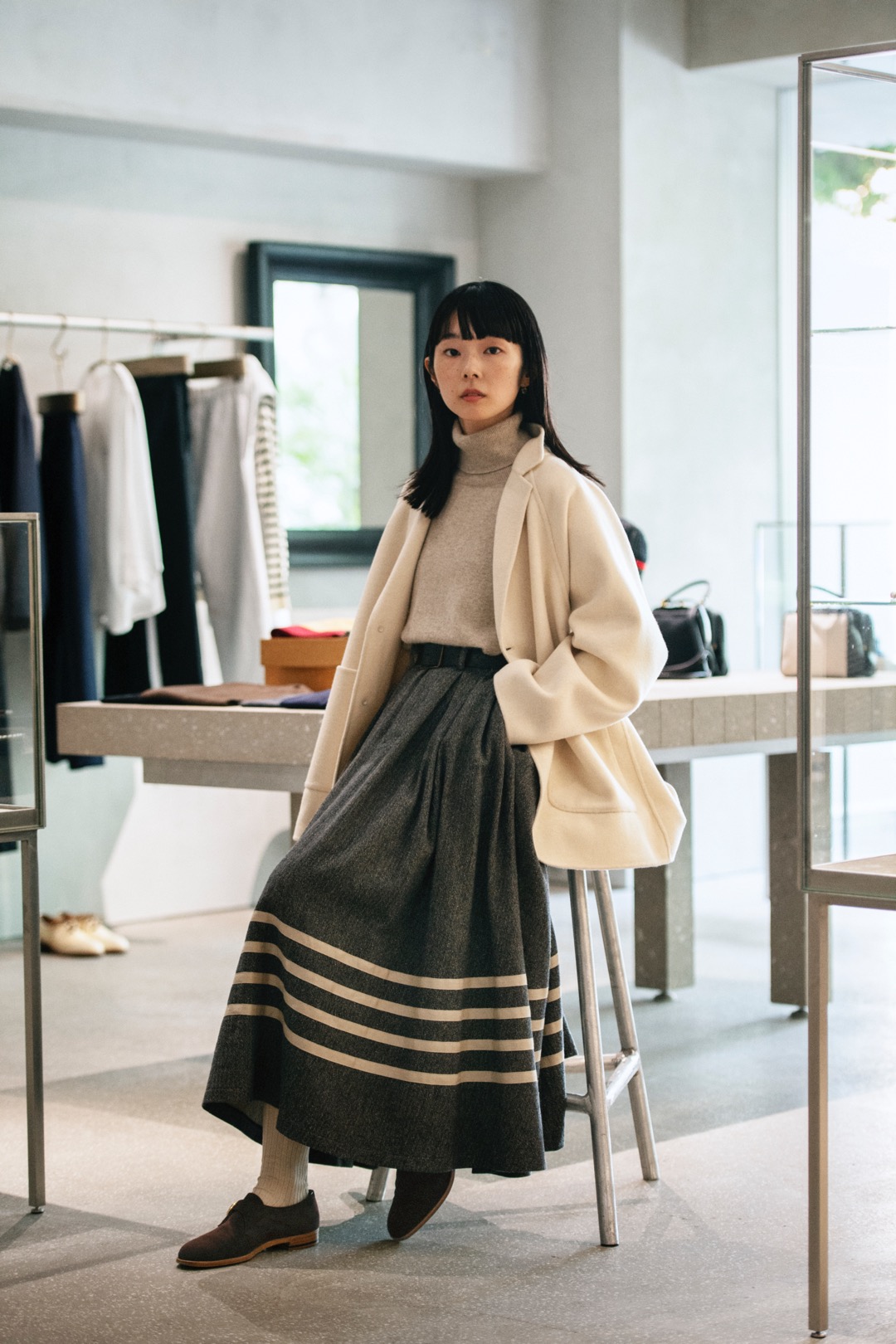 ZA Boxy Jacket / ZA Pleated Skirt

Jacket

MATERIAL: 95% wool, 5% vicuna (Special fine wool vicuna double face)

PRICE: ¥319,000 (¥290,000 excl. tax)

Skirt

MATERIAL: 27% wool, 26% silk, 24% cotton, 23% linen (Quartet pattern cloth)

PRICE: ¥114,400 (¥104,000 excl. tax)

*Other items: personal belongings
Q1: What kind of work do you do?

Ans.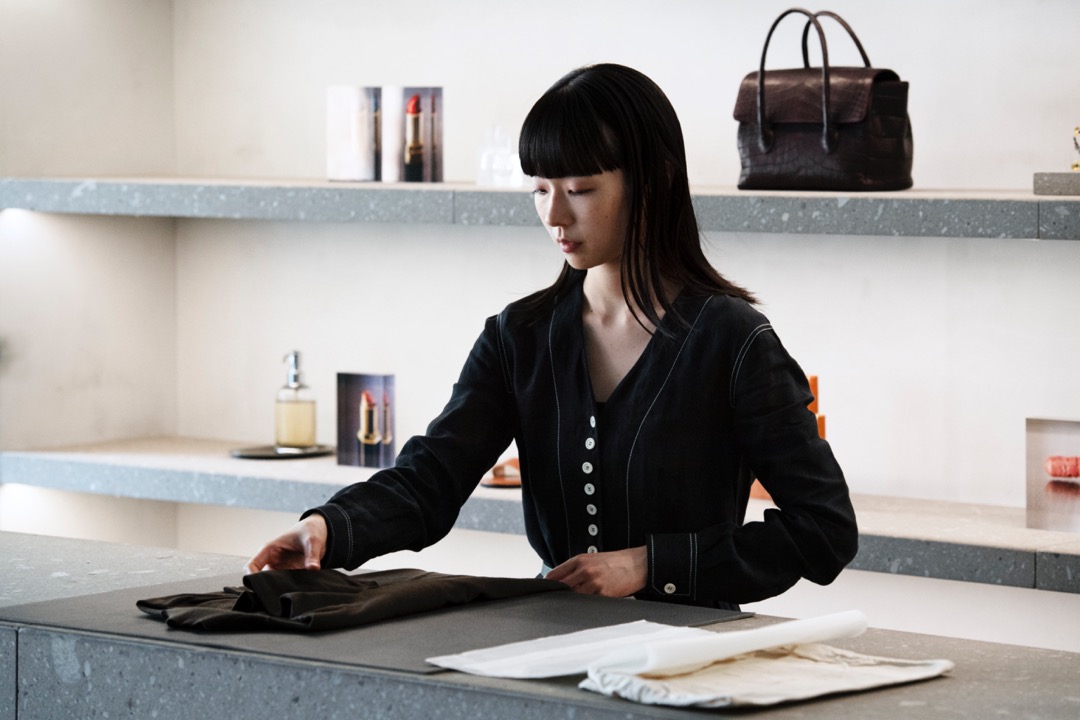 Q2: Why do you do what you do for a living? What made you choose it and what attracted you to it?

Ans.

I had always liked clothes, but as I got older, I became attracted to clothes that were more a part of my life, rather than something to dress up in. Also, both of my parents were involved in fabric production, and I had many opportunities to come into contact with textiles from an early age. I naturally developed an interest and wanted to work for a company that was particular about its fabrics.

Q3: Please tell us about the path you took into your current occupation.

Ans.

I had a part-time job as a stylist's assistant when I was a student, and I continued to work as a stylist after graduating from school.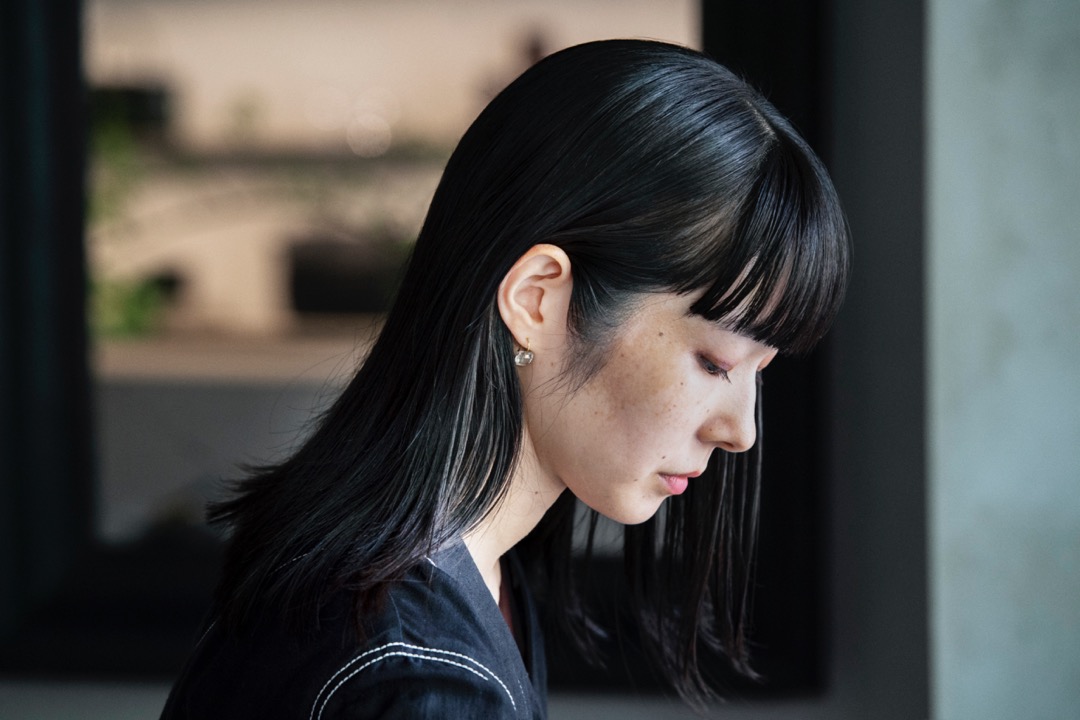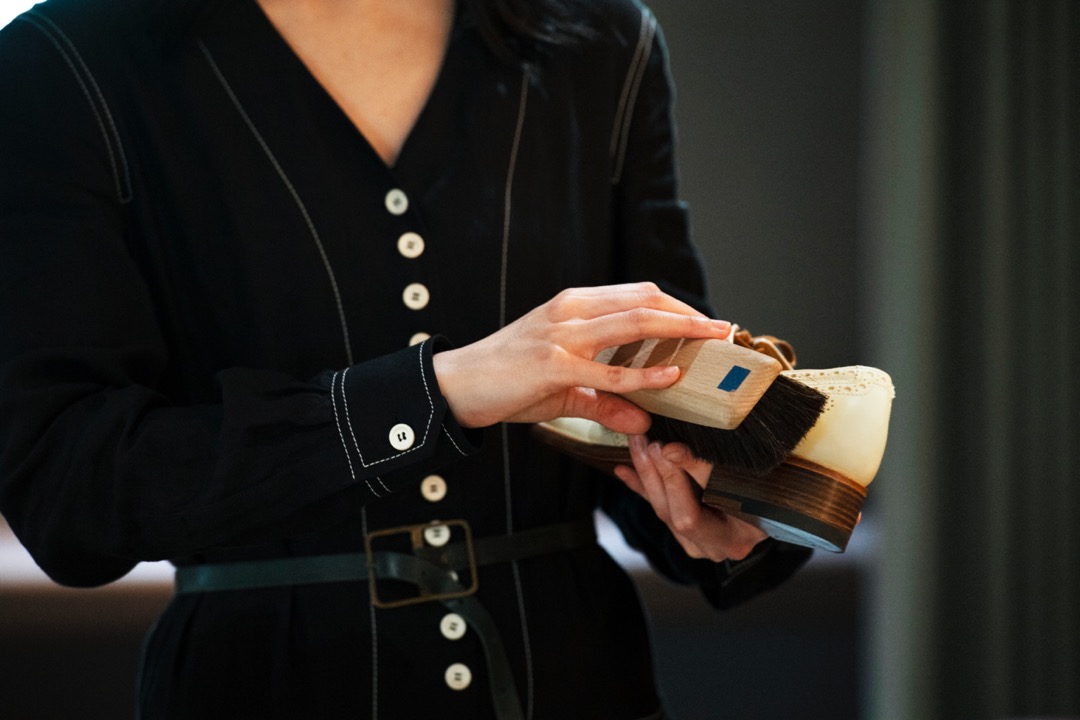 Q4: What does wearing clothes mean to you?

Ans.

It is one of the things that makes me feel cheerful and happy, kind of like when you are using your favorite tools and objects.