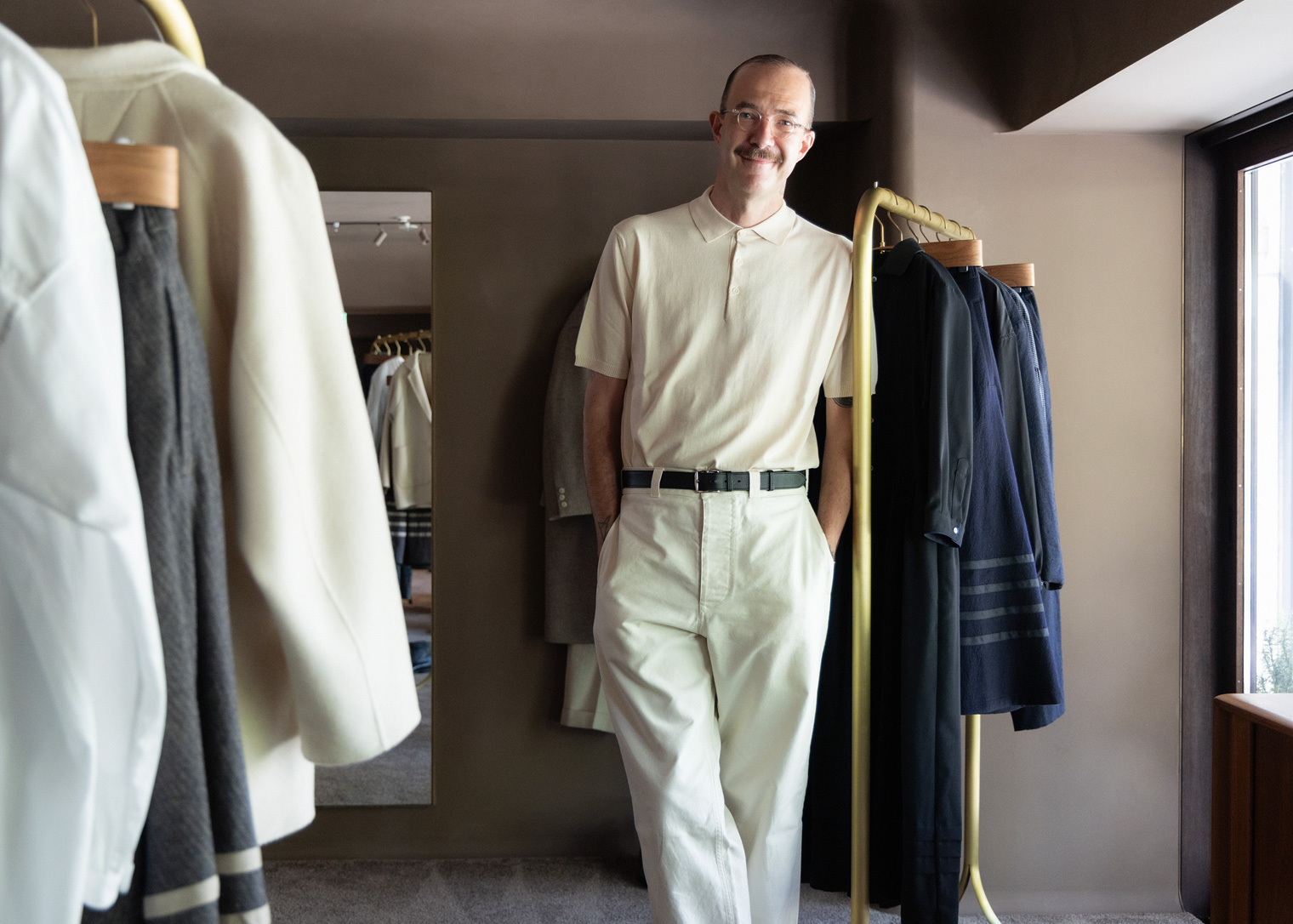 Thank you for coming to Japan once again for this occasion. You also came to Japan several months ago during the process of developing this collaborative collection, didn't you?

Zanini

There is no option not to come! After all, I'm designing clothes for people in Japan to wear. For me, it's crucial to actually experience being in the stores, observing and communicating with customers of various ages and styles. Not all designers from the well-known labels necessarily engage in this, though, which I find to be a missed opportunity. To truly express one's creativity and be embraced, you first have to understand your customer. That's why I immediately booked a ticket to Japan (laughs).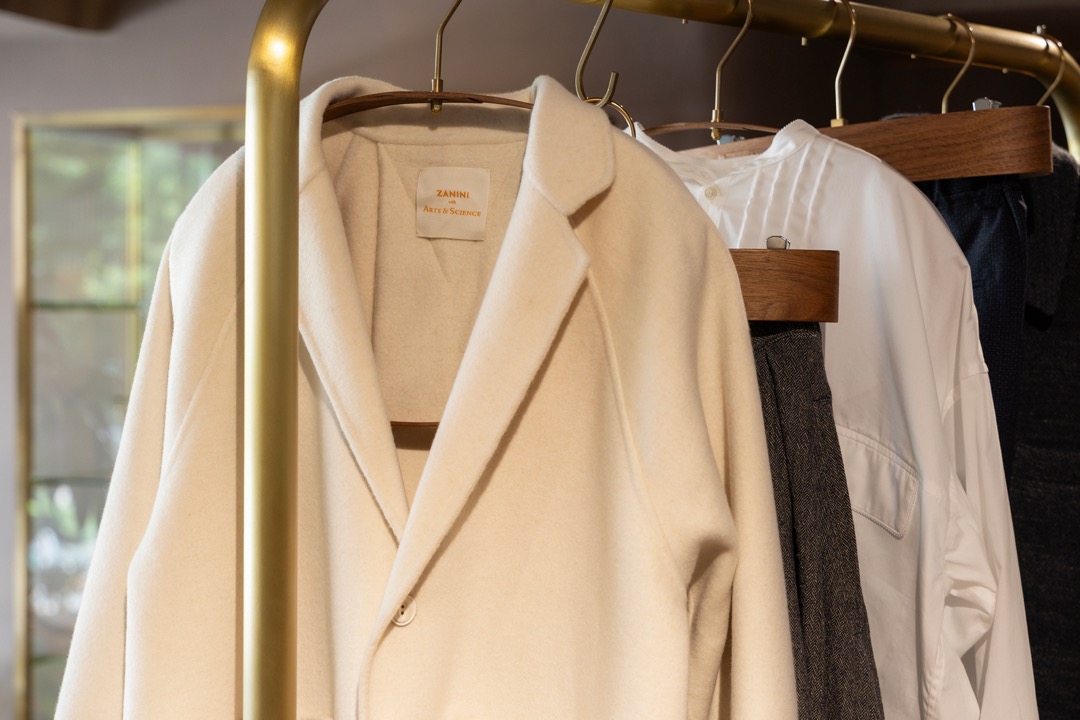 Your commitment to engaging with customers comes across very clearly. It was also evident in your visual presentation for this collection. It appears that your interest in people serves as inspiration for your work.

Zanini

Absolutely – that's especially true for this collection. Now, through this collection, I'm starting to see various things. For instance, I realize that I'm not really interested in the fashion mainstream. Or as another example, I notice that in photo presentations, the emotions seem to come through more vividly when the subjects aren't professional models. It feels more genuine. That's why we strive for our collection to be authentic. We want it to resonate with a niche audience who appreciates our dedication to quality fabrics, craftsmanship, and our uncompromising approach to creating something unique. We aspire to create clothing for those who truly love and value authenticity.

Are there any differences in the creative process between designing this collection, <ZANINI with ARTS&SCIENCE> and your own brand, <ZANINI>?

Zanini

There's a significant difference in the sense that I have to consider the A&S worldview. When I work on this collection, I start by editing my own ideas. Then I consider the expression and craftsmanship of A&S while removing any unnecessary elements. At this point, my mind is filled with people and things I am familiar with and with the presence of A&S and Sonya. It's not just my creation alone – I believe that the collaboration between these two brands is an important endeavor.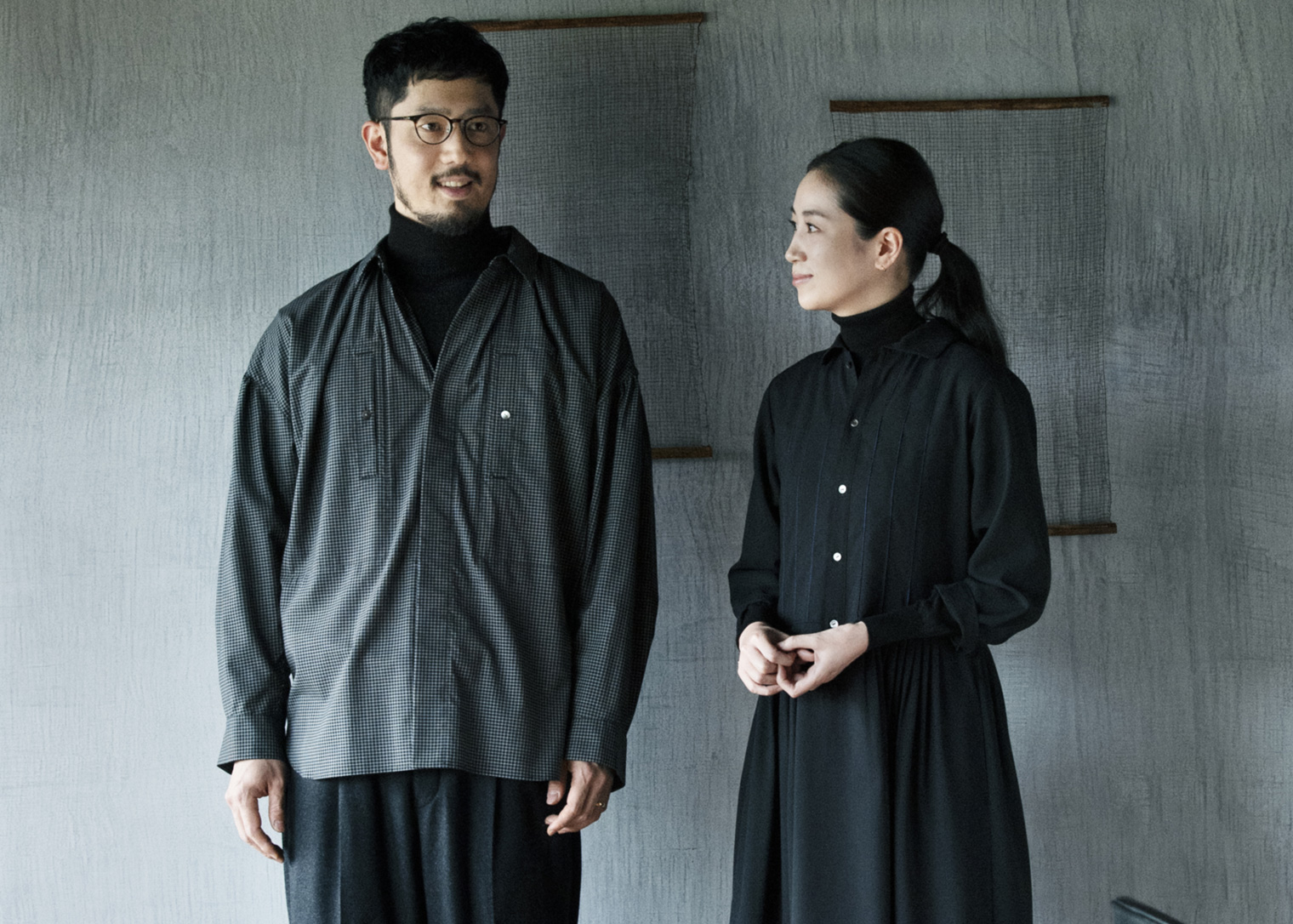 You have an impressive career as a designer, having been creative director at Halston, ROCHAS, Schiaparelli, and others. As a professional, you come across as someone who understands exactly what you need to do in a given environment.

Zanini

Yes, indeed. When I was working for a brand, the brand always came first, and my own sensibilities came second. I poured all my experience, knowledge, and creativity into creating for that brand. But our collection is different. It doesn't feel like designing for someone else; it feels like creating something that we ourselves love. I think that's because A&S and I have a lot in common.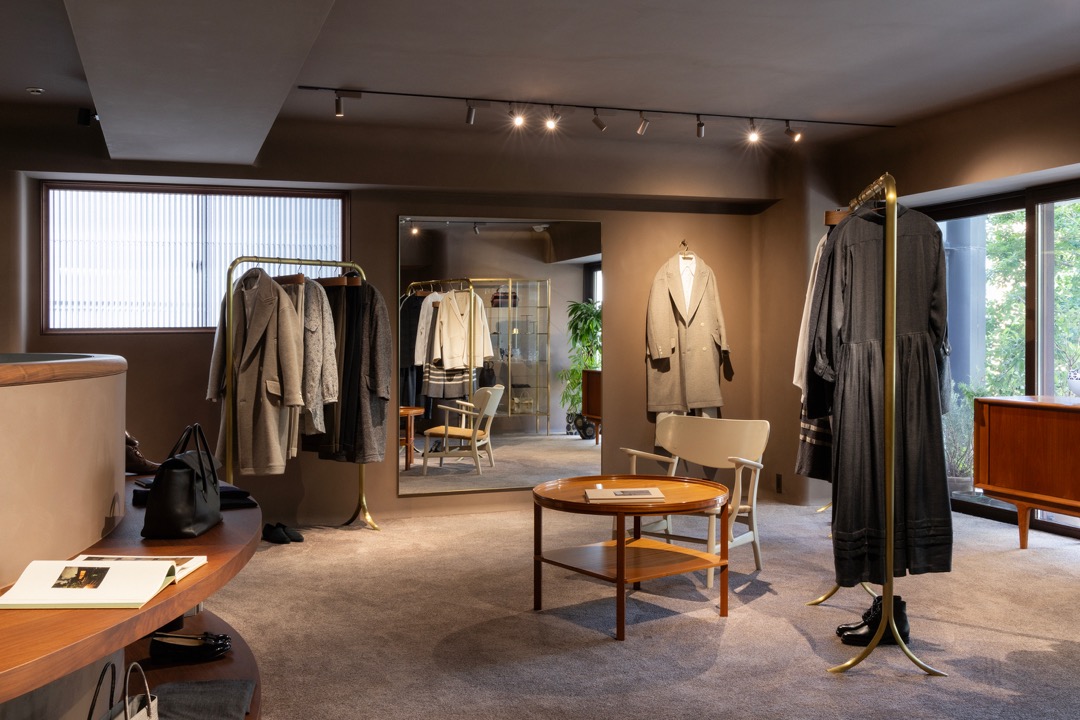 We're very glad to hear you say so. We'd like to hear your thoughts about the clothing production process in Japan, specifically about what we call 'toile check.' We sometimes feel that it's challenging not to get too involved from the A&S side at the toile check stage, to avoid interfering too much with the design...The balance is quite tricky.

Zanini

Let's discuss this in detail (laughs). The first collection was a trial-and-error process, like a blind date. The next collection was our first proper date (laughs). But I feel that we are gradually approaching perfection, though it always takes time. Even in the case of my own collections, when they are finished, I love to photograph and sell the clothes. But when I look back at the whole experience again, it's far from perfect. As I continue, my relationship with the people who are responsible for the production deepens, and at the same time, I begin to see my own essence. It's natural that creating something takes time. In a way, I consider it the ultimate luxury.

That resonates a lot with our philosophy at A&S and is something we can relate to very well. So, what does 'wearing clothes' mean to you?

Zanini

I think it should be something you enjoy, something that brings joy to your life, and sometimes even solves problems. It also gives you a sense of security, like an armor that protects you. For instance, if you look in the mirror before going for an interview and you like the way you look, you feel more confident. So, it's both a source of joy and a problem-solving tool, don't you think?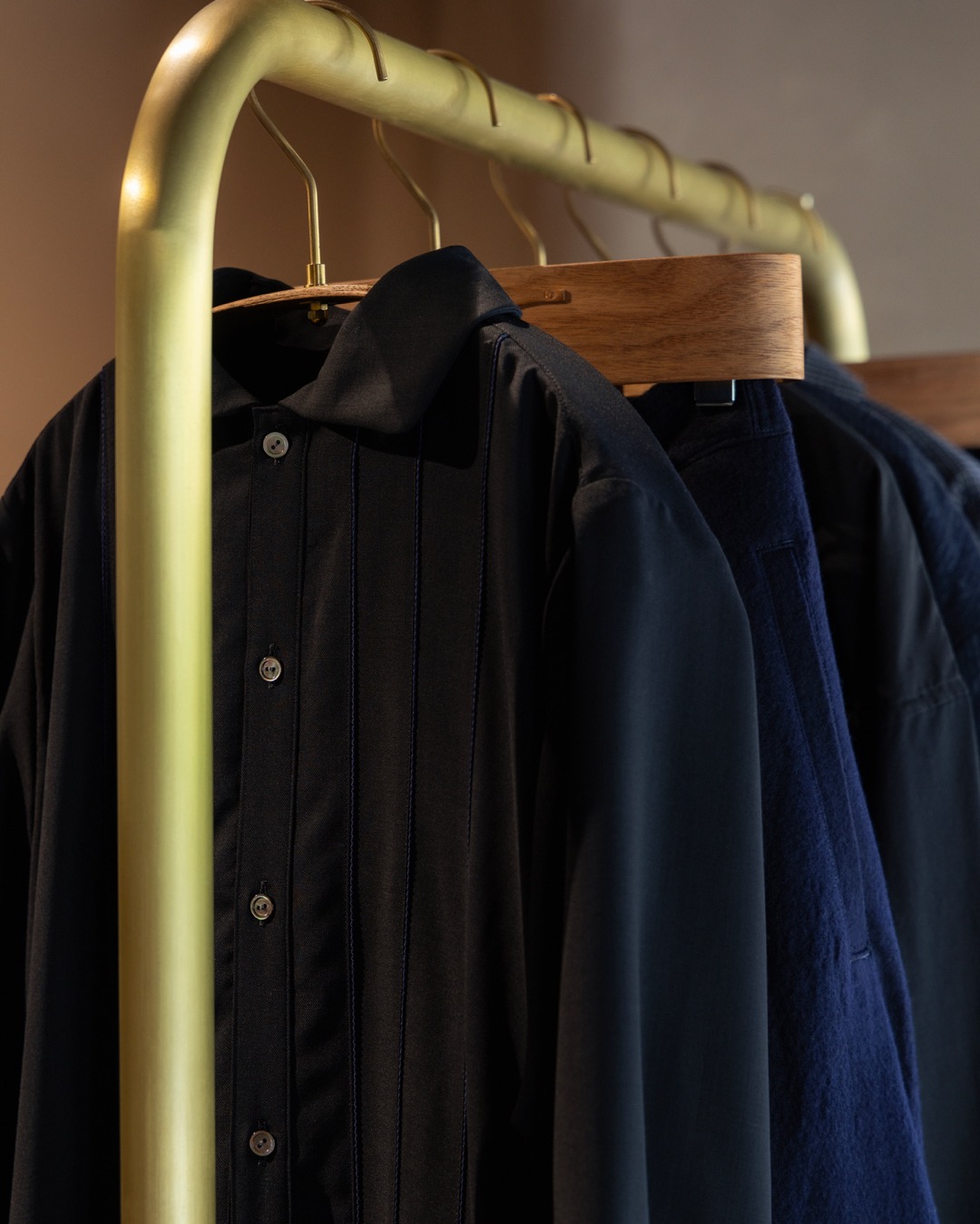 Indeed. In fact, we have a customer in Germany who told us, "A&S is really a brand that I appreciate. There is a certain confidence I feel when I wear it, and it is kind of like my armor. That's why I really need A&S clothes." Those comments about our collection were lovely to hear.

Zanini

Very well said. If you feel good because you like what you're wearing, you gain confidence and your spirits are lifted. That may just be my personal belief, but I think it definitely has a positive impact. I consider paying attention to one's attire as a matter of culture and etiquette. You know, I remember that my grandfather used to say that it was not appropriate to wear shorts in the city. That might seem like a very old-fashioned notion, but I am still influenced by it. And when I see people wearing shorts in Milan, I can't help but wonder, "What on earth do they wear when they actually go to the beach?!" This time, since I planned to visit Okinawa, I made sure to pack fantastic shorts and colorful short-sleeved shirts. I would never wear them in the city, but that's what makes it enjoyable. It's a sense of playfulness. Clothing should be a form of play, but I believe it shouldn't be without rules.

For instance, certain places won't allow entry if you bare too much skin. And if you wear light clothing just because it's hot, you may not be able to enter these places, or in some cases, they might give you something to cover up with.

Zanini

That's true even in Italy – you can't enter sacred places dressed like that. I don't necessarily think it's good to be too strict, but there is a certain romance to dressing appropriately for the occasion. Finding value in clothing…Clothing is both a language and a culture, and for me, it is my love and passion. I cherish 'wearing clothes' itself and love dress codes and rules related to clothing.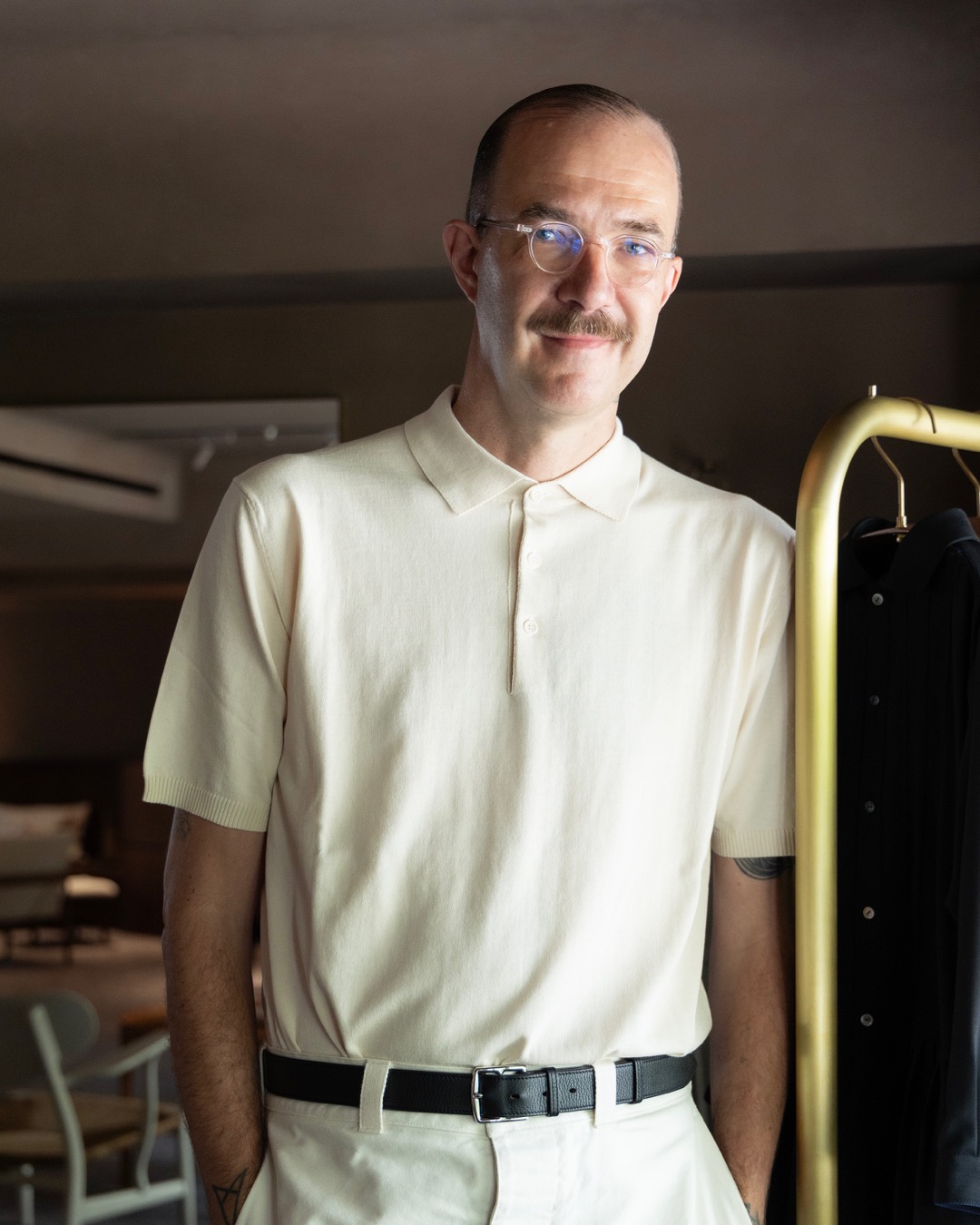 Your insights are fascinating. We look forward to continuing our discussion the next time you come to Tokyo.

Zanini

With pleasure. I'm ready to book a flight to Japan anytime!