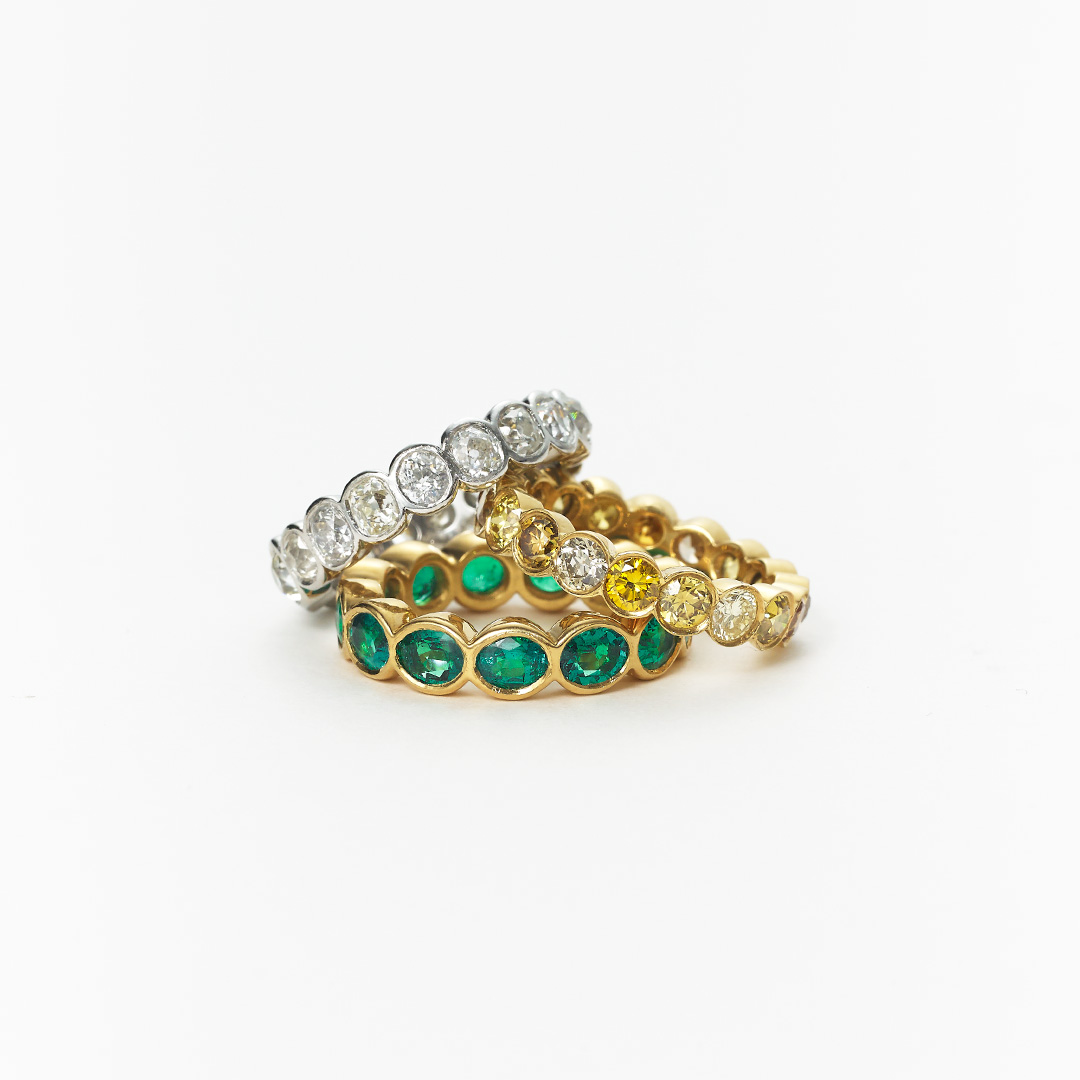 New Arrivals from William Welstead
Arts & Science Aoyama is pleased to announce the arrival of new pieces from UK jewelry brand William Welstead. These new jewelry pieces will be available in our shop from Friday, July 7. We welcome you to please visit our store.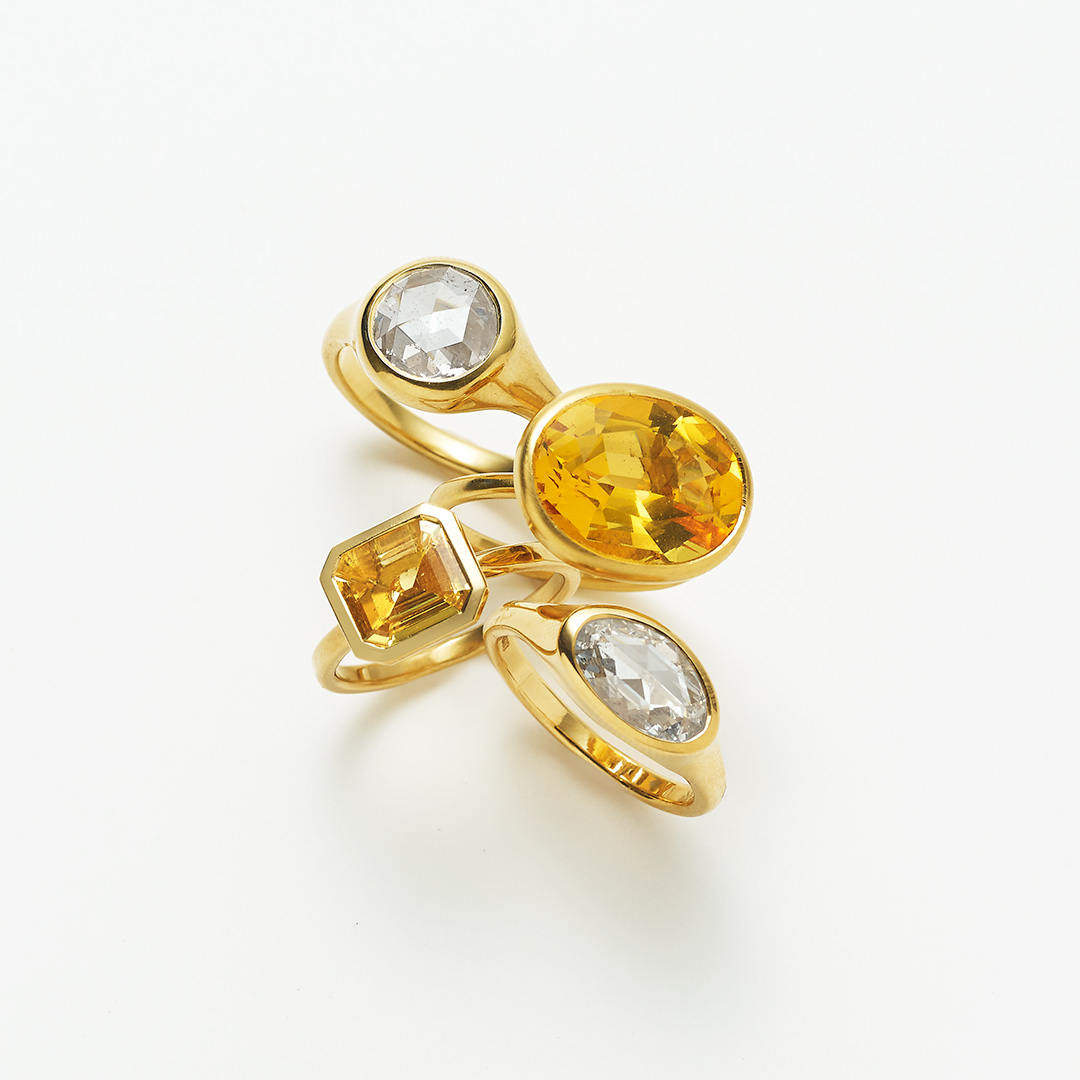 MESSAGE
"This diverse collection shows many of my favourite stones. I find it incredible that they have been created by geological processes that took place millions of years ago. For this reason, I only use natural stones that have not been altered by any man-made processes apart from cutting and polishing.
Included in this collection is a small group of eternity rings set with coloured diamonds, antique old cut diamonds and oval Colombian emeralds. The most efficient way to make eternity rings is to use calibrated stones that match in colour and size but I prefer to make completely unique pieces where no two rings are identical. The collection of coloured diamonds is of particular interest to me and I continue to collect unusual coloured diamonds to make these rings.
There are two types of rose-cut diamond rings in this group. The platinum ring is set with an antique Dutch rose cut diamond. I love to use this type of rose cut diamond and have been collecting them for many years. They have wonderful history and romance. They are increasingly rare. I have also included some double rose cuts in the collection which have a concave facet on both sides. A natural, yellow sapphire from Sri Lanka features in a simple setting set east to west across the finger. When I am making rings, I always start with the stone and will examine it to decide how it can be set. I like to use simple sculptural settings that show the stones off to their best advantage.
In addition, I have also prepared nizam necklaces, which we have been proposing since the early days of the brand, along with other pieces such as yellow sapphire and diamond earrings."
— William Welstead
PROFILE
Based in the Cotswolds in England, his ingenious jewelry features flat diamonds, a cutting tradition long lost in Europe. His main focus is to maximize the characteristics of the stone any means necessary.
For inquiries, please contact each shop directly or use our contact form.

Please note items may not be available due to limited quantities.