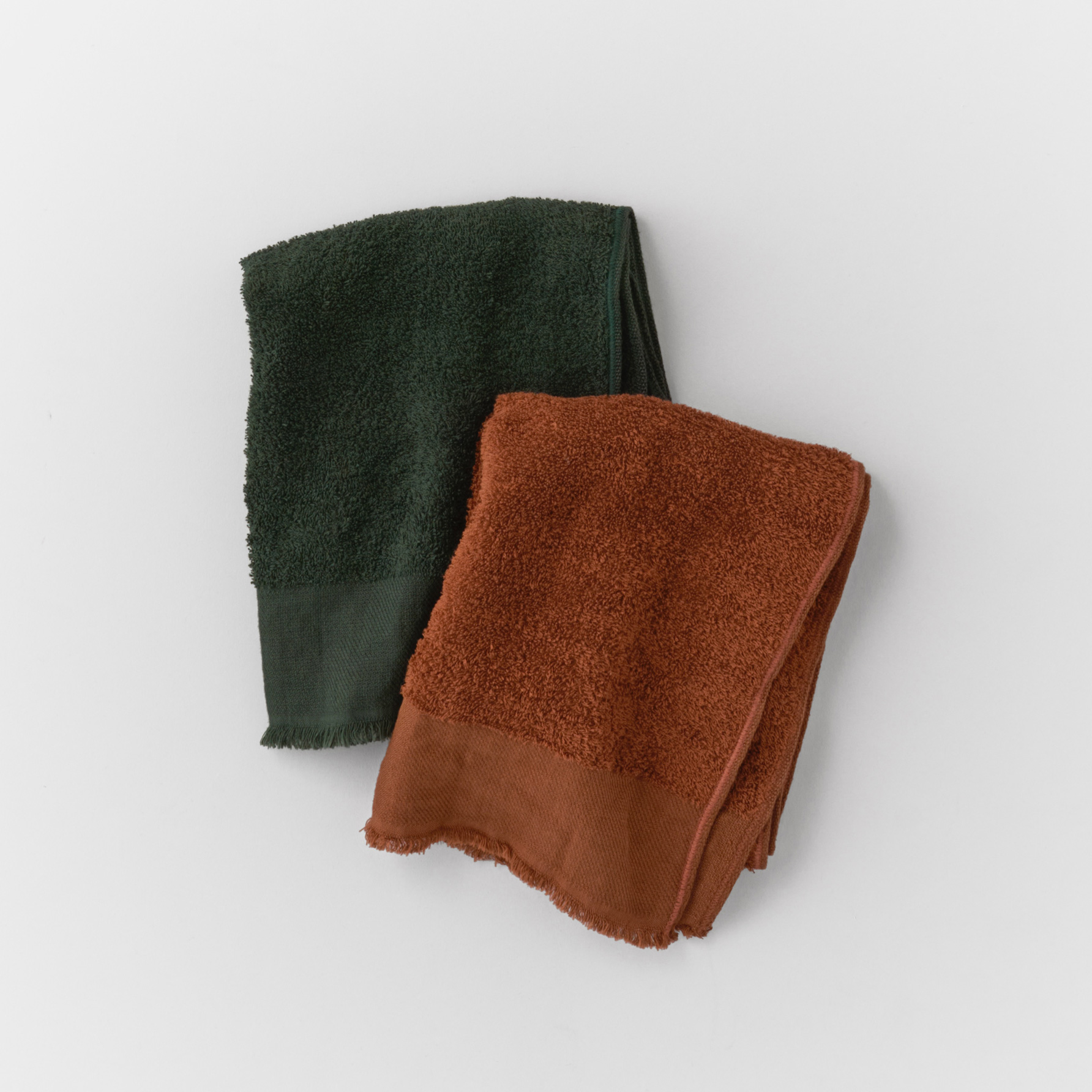 Original Hanging Towel
At Arts & Science we value clothes that enhance individuals and daily items that enhance a person's lives both in the same way. This has been Arts & Science's philosophy since we opened our first shop in 2003. We choose to propose products that are carefully selected because they are necessities of life. The A&S Home Collection was also born from this very idea.

The fabrics used for our collection of pajamas and loungewear are made from our original developed A&S fabrics. Our original towels have been improved in terms of functionality and texture to ensure a comfortable lifestyle. The entire range is currently available at A&S Daikanyama. This feature reflects on the background story and details of our original towels. These towels are also now available in new colors, Terracotta and Jungle green.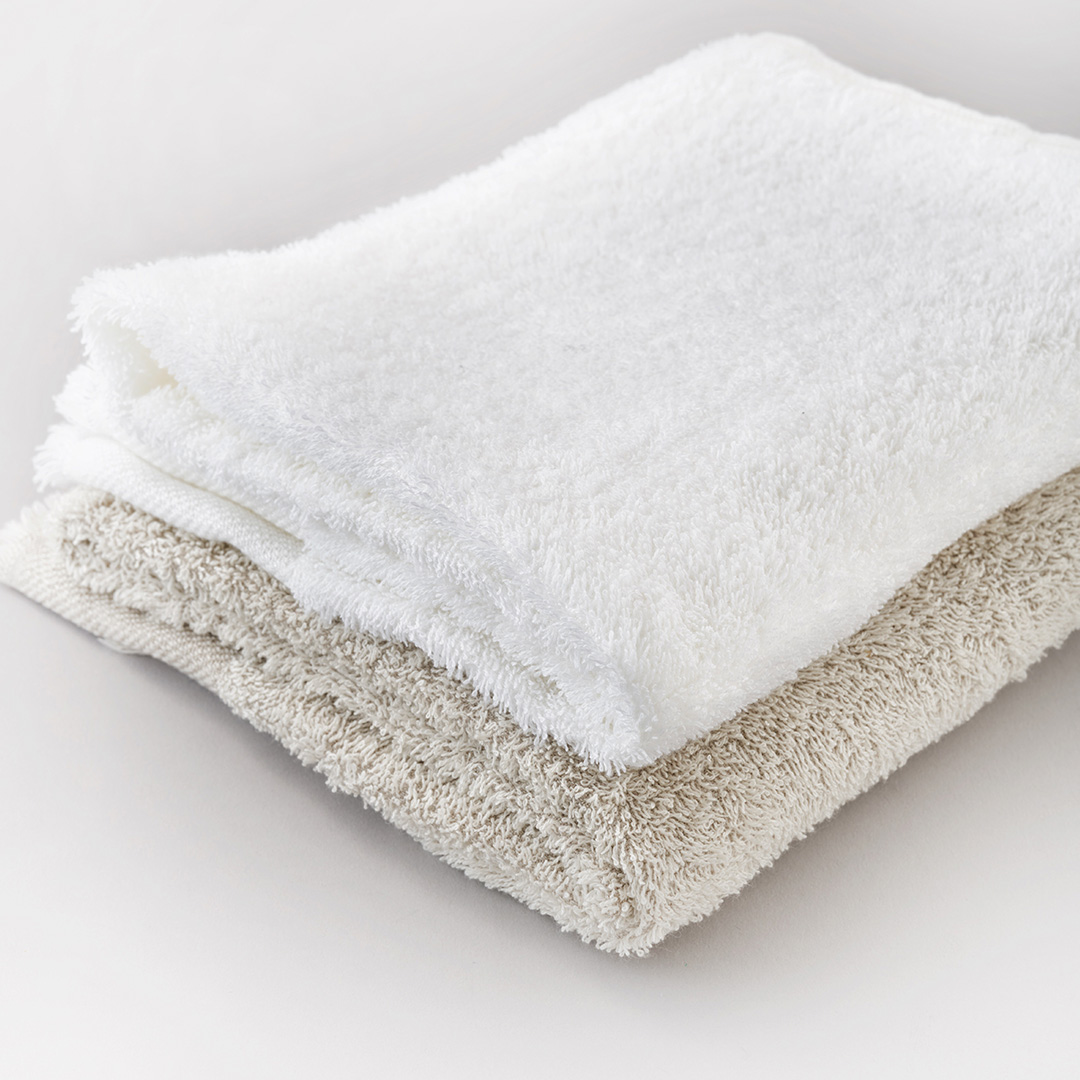 STORY
In Western countries, it is quite common to see a bathroom connected to a bedroom, as an extension of one's own room, and the towels placed there are considered part of the individual's interior preferences which are carefully chosen. The owner of Arts & Science, Sonya Park, spent her childhood growing up in the USA. Because bath towels are an item you touch every day, she feels it is a very important item in the home. When she opened the first Arts & Science shop in 2003, she sold bath towels from a brand from the south of France, made in 100% Egyptian cotton, that she felt was pleasant to the touch and functional. Park especially feels if an item you use every day is carefully selected, the piece will enrich your daily life. This brand was and ideal choice, however they were unfortunately discontinued in production. This event led to the production of our original towels in collaboration with a manufacturer in Imabari (Ehime-prefecture, Japan), and after a long period of development, our original towel series was launched.
ABOUT
This towel range, consists of three styles; the bath towel, face towel and hanging cloth. We have developed this towel with the manufacturer to create a sturdy functional European-style pile in mind with a mix of linen for functionality.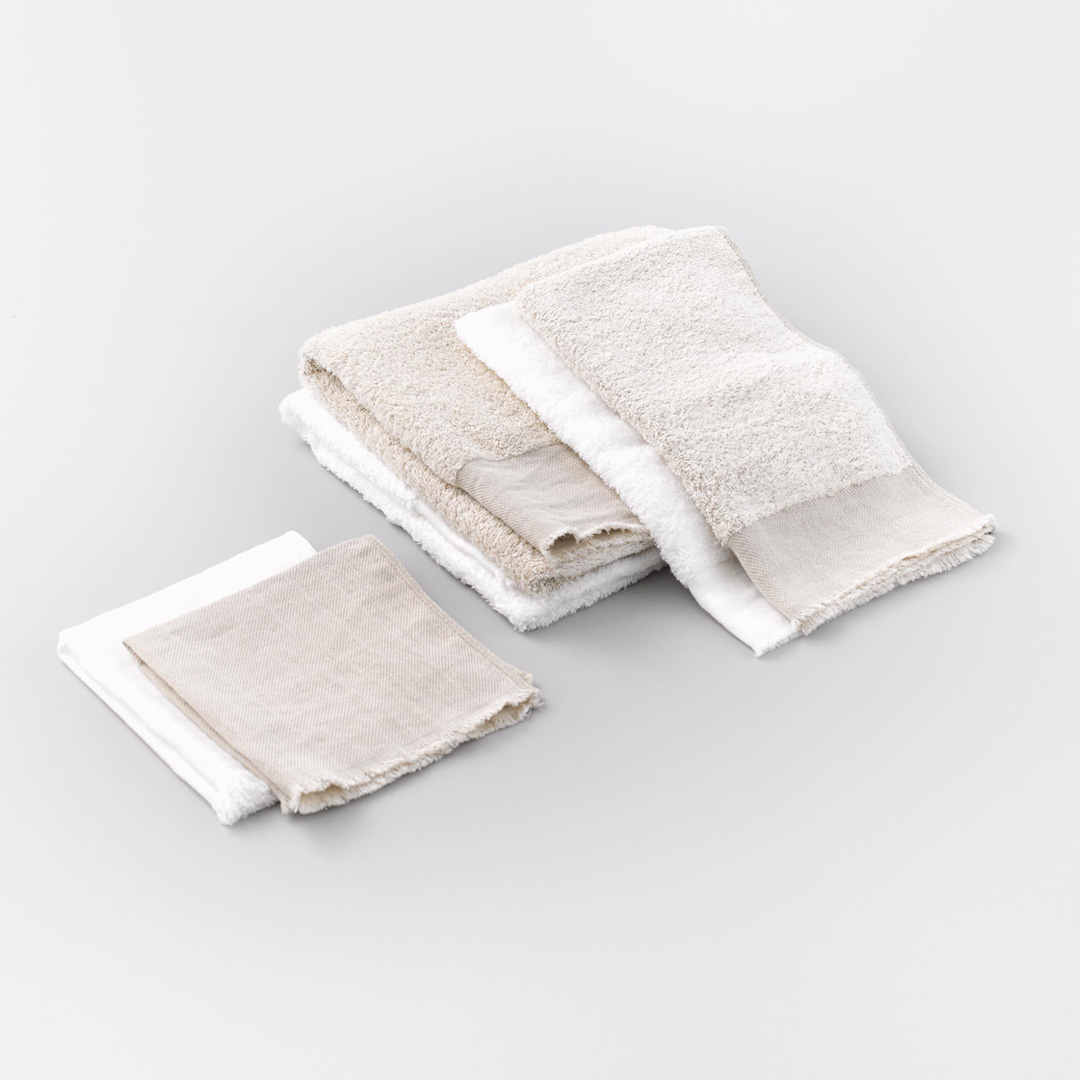 The bath and face towels have a pile structure with quality linen as the base fabric. The pile on the surface is made of high-twist yarn from Tanguis cotton. * The pile is made in a long length intentionally for a high absorbency, and a dry-touch. French linen is used for the base structure so it is quick to dry and hygienic. This combination of cotton and linen makes a towel with excellent absorbency, quick-drying features that is also comfortable to touch. For design purposes, the hems have a simple fringe. The fringing also helps the towel become less prone to fraying. A unique pre-washing process* is applied as a finishing touch to enhance the texture and absorbency of the raw materials themselves.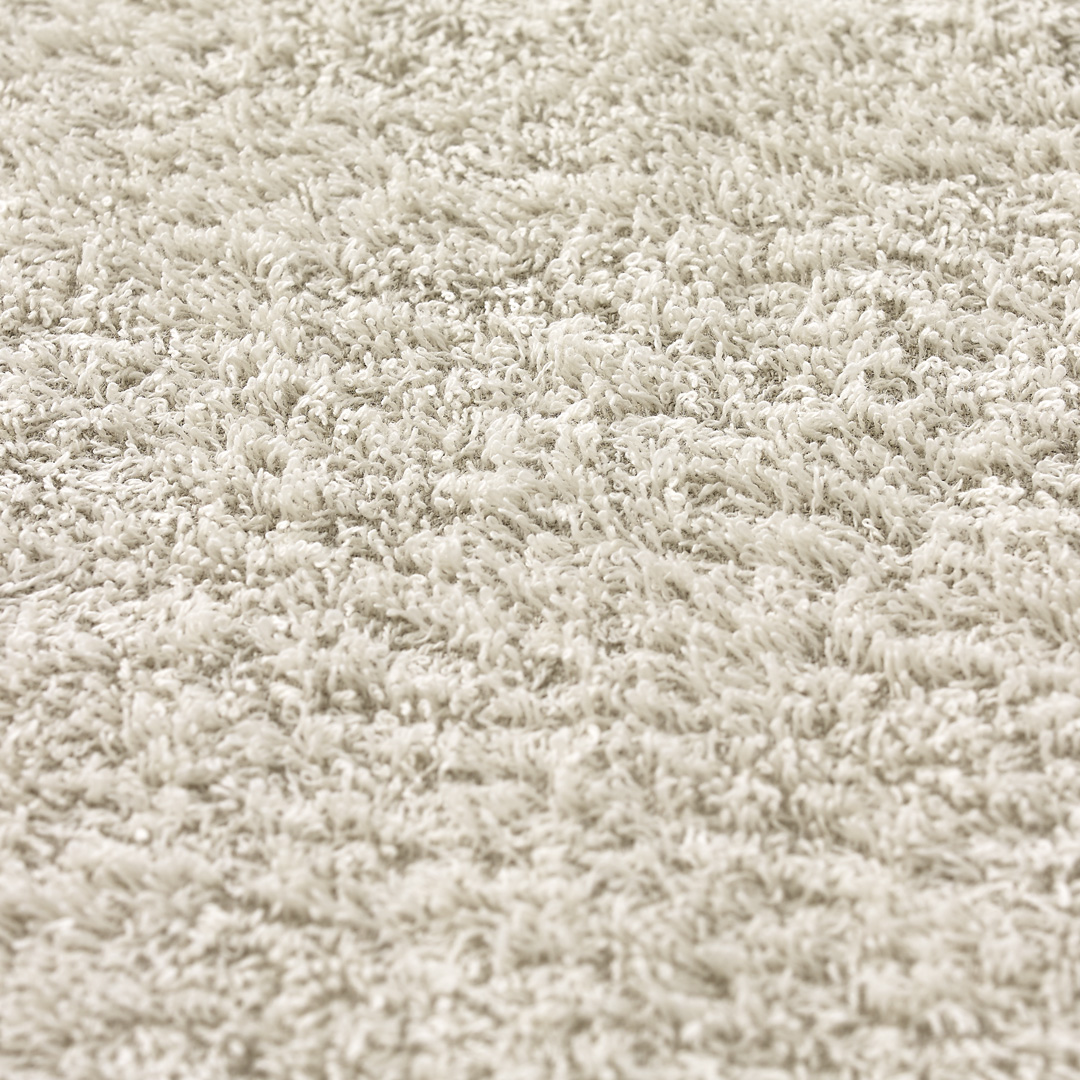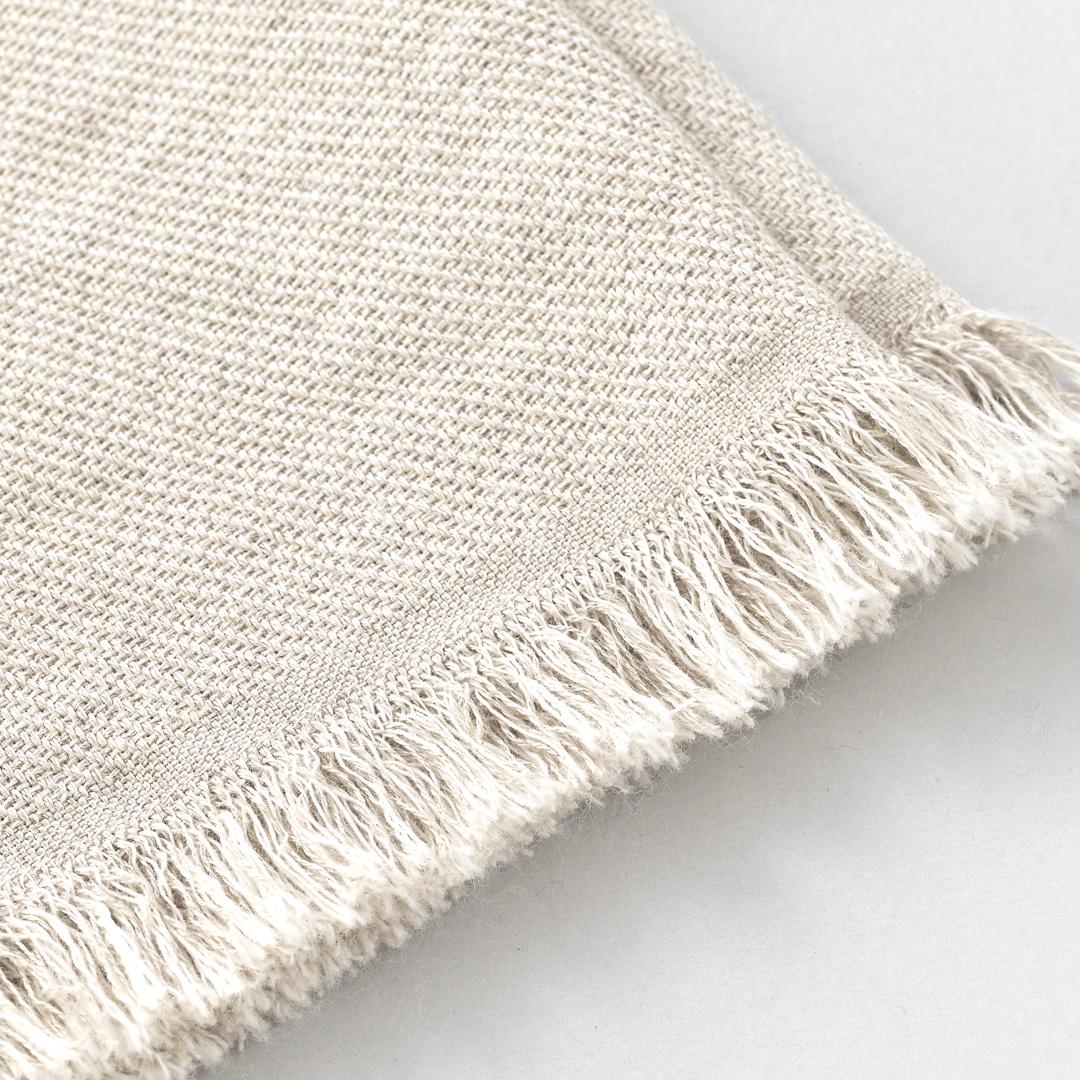 *Tanguis cotton:
A cotton suitable for towels with a high hollow percentage of the fiber and rich bulky properties. The fiber is grown in Peru where there are severe temperature differences from night to day. The pile is made strong and thick, to stand on its own by finishing with a special thick high-twist yarn, also giving a smooth, dry texture.
*Pre-washed finish:
Carefully washed with underground water from the Ishizuchi (Ehime-prefecture, Japan) Mountains, which can also be used as drinking water. Enzymes are used to break down excess oil adhering to the towel, making the towel that feel soft to touch and is rich in absorbency. The process is done without harming the environment.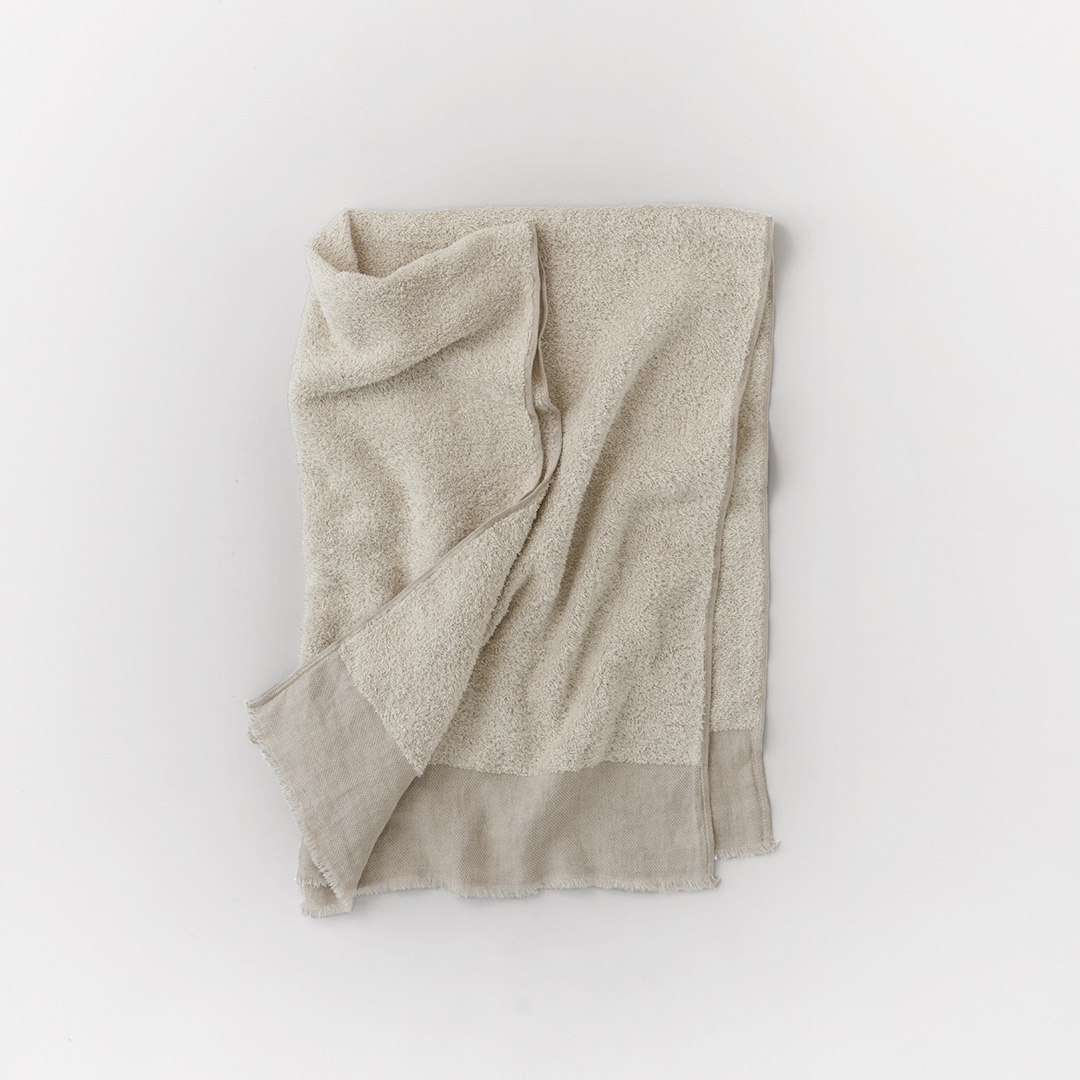 Hanging Bath Towel

MATERIAL

65% cotton, 35% linen (Linen base cotton pile)

COLOR

Off white, natural (PHOTO), gray, ink navy, terracotta, jungle green

PRICE

¥17,600 (¥16,000 excl. tax)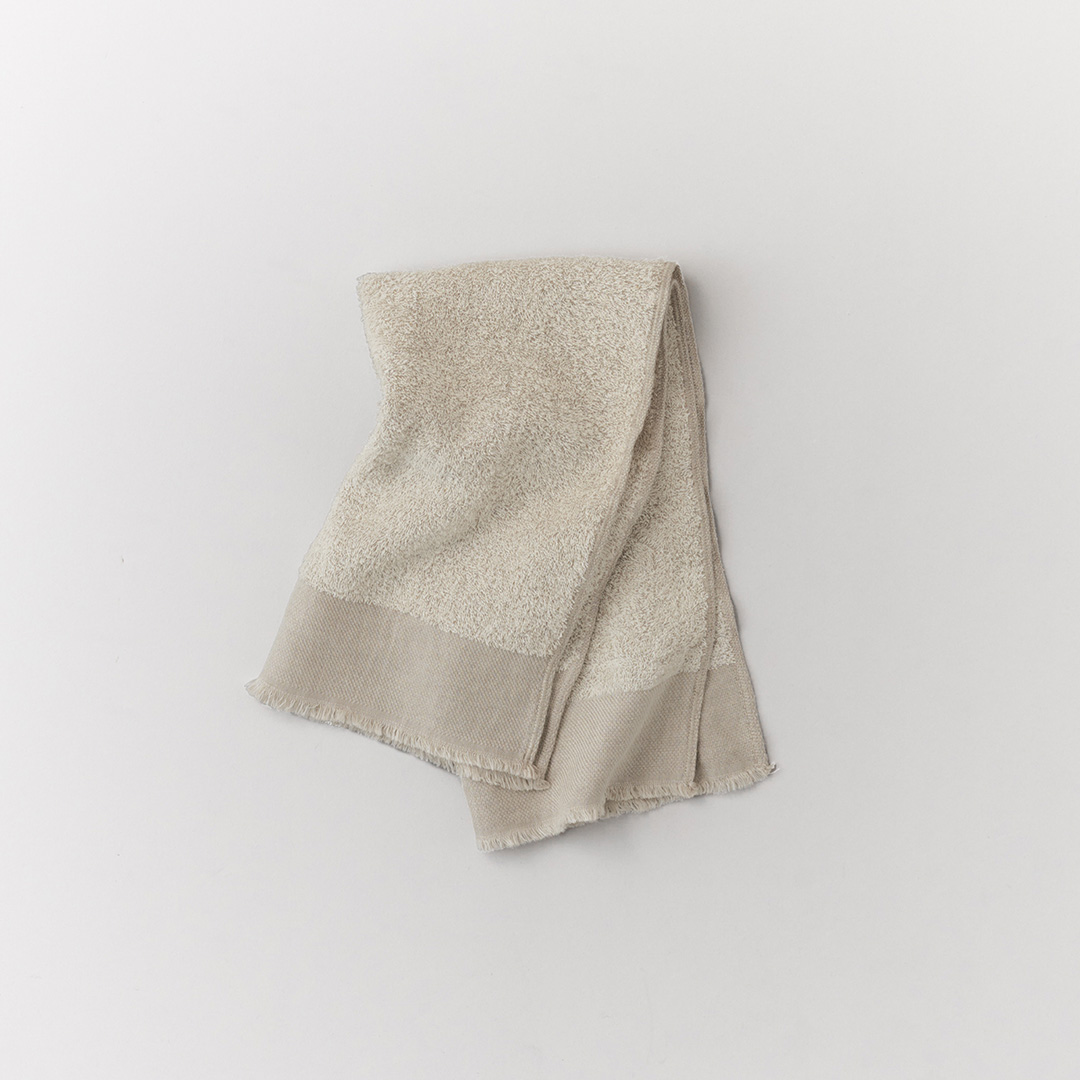 Hanging Face Towel

MATERIAL

65% cotton, 35% linen (Linen base cotton pile)

COLOR

Off white, natural (PHOTO), gray, ink navy, terracotta, jungle green

PRICE

¥6,600 (¥6,000 excl. tax)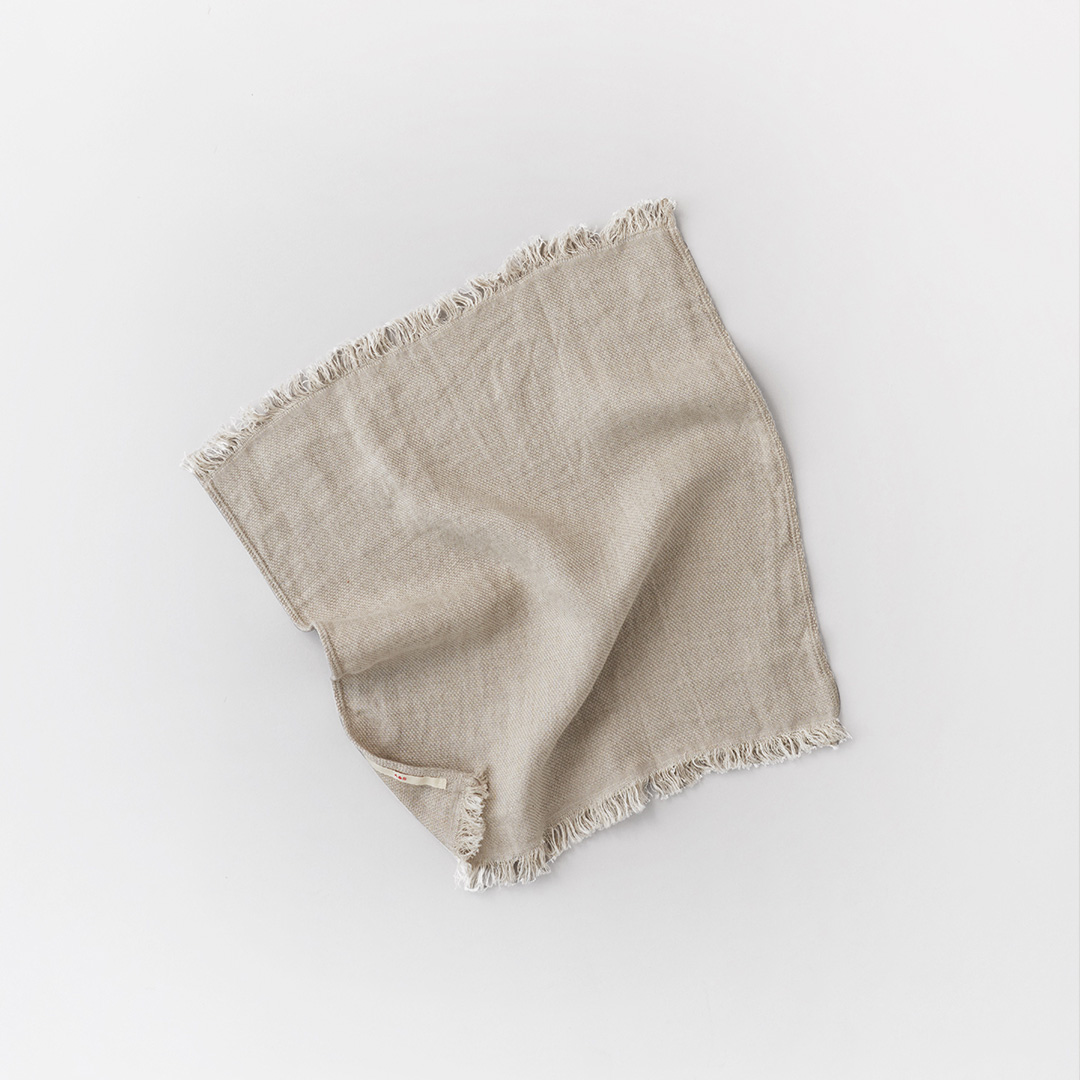 Hanging Cloth

MATERIAL

80% linen, 20% cotton (Home linen cloth)

COLOR

Off white, natural (PHOTO), ink navy, terracotta, jungle green

PRICE

¥3,300 (¥3,000 excl. tax)
For inquiries, please contact each shop directly or use our contact form.

Please note items may not be available due to limited quantities.