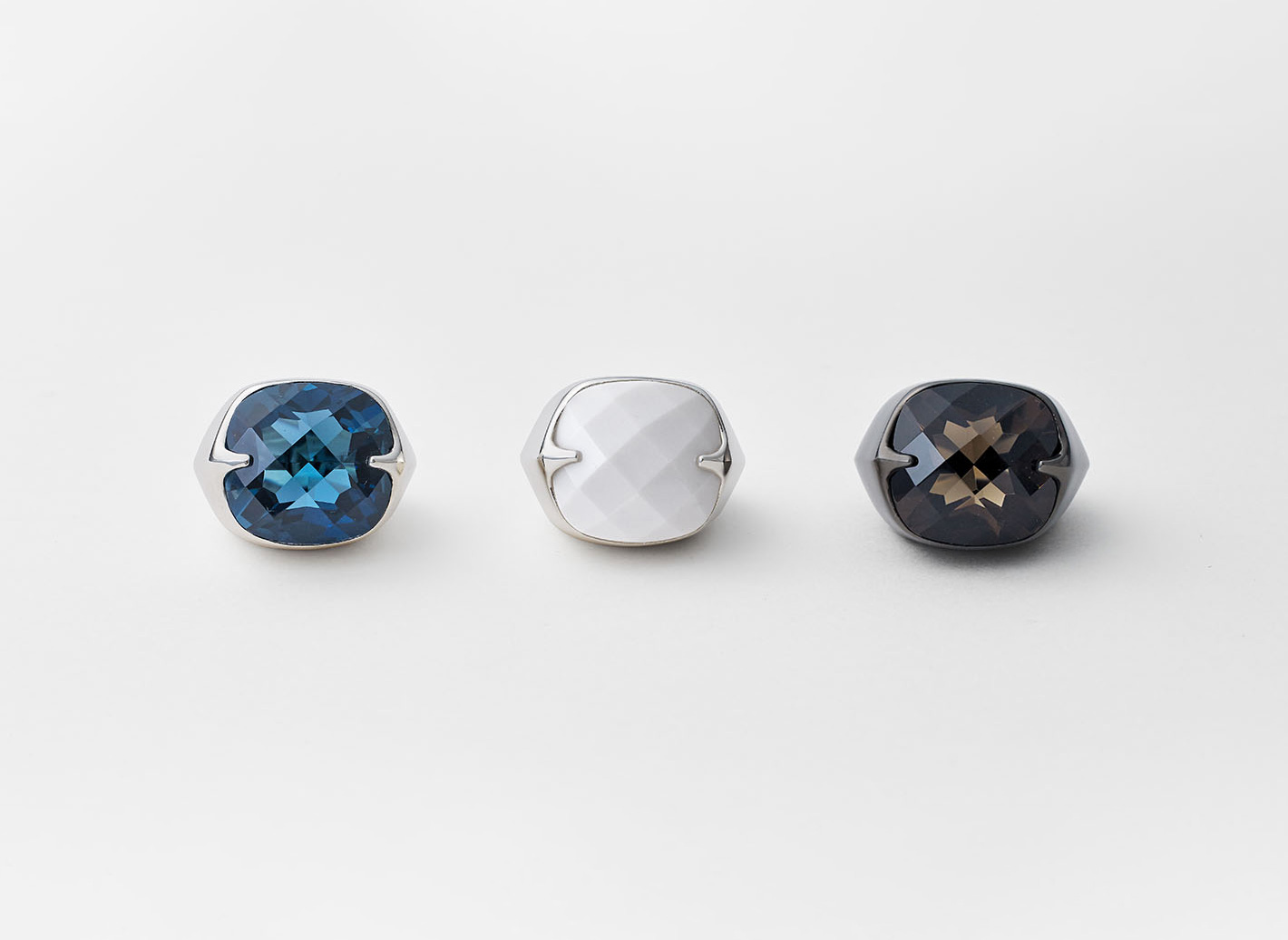 DUBSTRACT – Collection
We are pleased to announce the launch of a new Japanese jewelry brand, 〈DUBSTRACT〉 at &SHOP Aoyama. We welcome you to please come see the brand's jewelry, which consists of two statement series made with a formative sculped shape and beauty.
〈DUBSTRACT〉 is a new jewelry brand launched last April by Sawako Murakami. Murakami has a background in graphic design, architecture, product design, and other fields of branding and design. She had spent five years of trial and error to create the jewelry she wanted to express. Her goals are to create a simple shape of jewelry that gives a certain energy to the person who wears it. She considers "mass" and "weight" to be important factors of her jewelry, and does not hollow out the thick mass of silver in her creations in order to keep the jewelry heavy. She proposes jewelry where the wearer can feel the weight of the material. Her jewelry collection consists of two series, the 〈Stone Series〉 and 〈Studs Series〉each expressing a different type of weight.
Stone Series
Ring (Blue)
This is a series of strong statement pieces that combine large, highly transparent stones with ingeniously shaped silver. Blue topaz, smoky quartz, and white chryscolla are carefully selected for their deep color tones, and traditionally chess cut by hand by a master craftsman and first-class polisher. The chess cut is a cut that maximizes the reflection and refraction of light, designed to maximize the brilliance and luminosity of the gemstone. The delicate details of the "hand-grained" stone gives the entire ring an elegant brilliance.
Studs Series
This series expresses silver in the form of studs. The ideal form has been designed to soften the sharp impression of the studs, while at the same time keeping a dignified appearance. By giving the sides of the studs a rounded shape and surface, elegance and strength are beautifully combined to create a genderless design, giving the wearer a sense of individuality. This series is available in three types of styles, bangles, rings, and earrings in silver and black silver.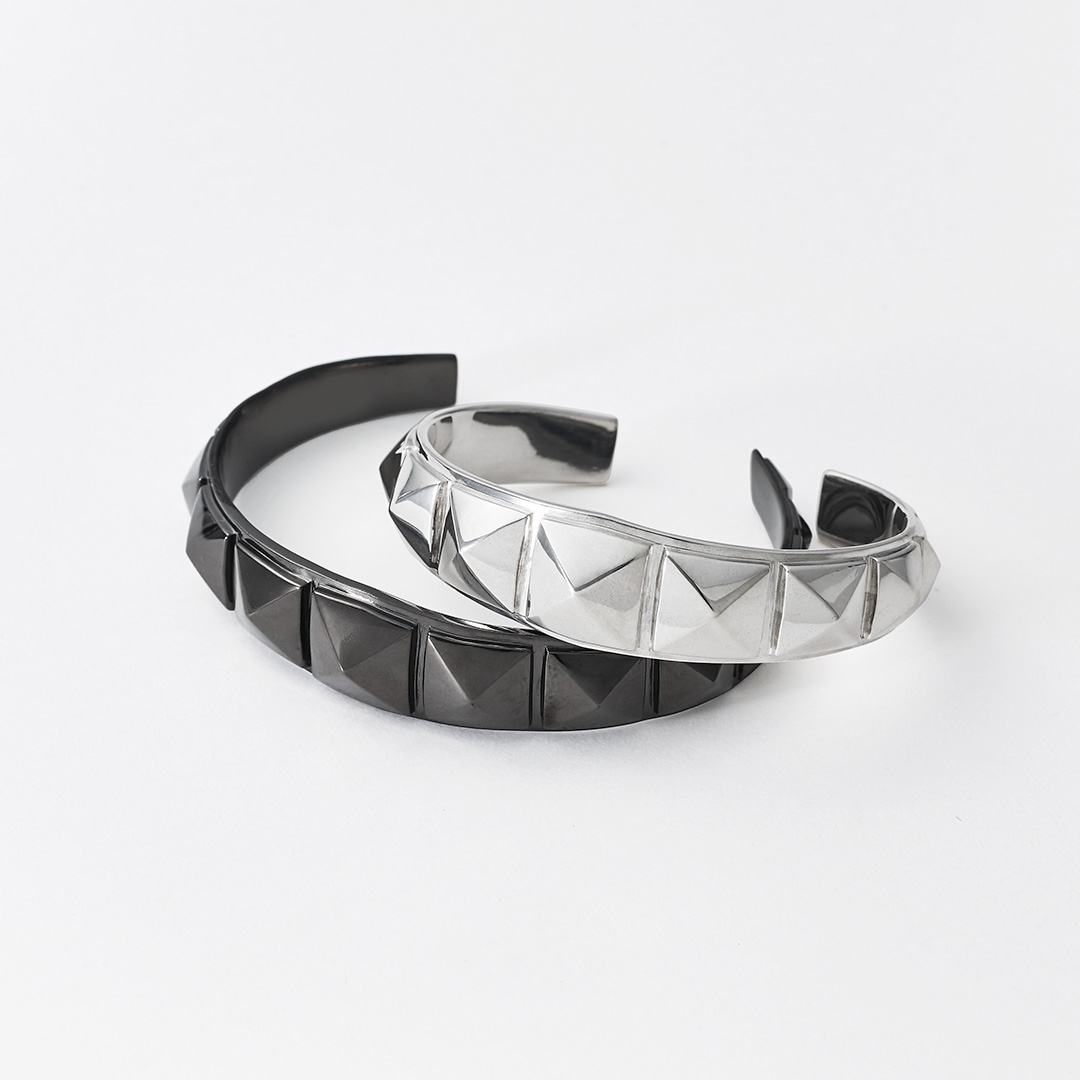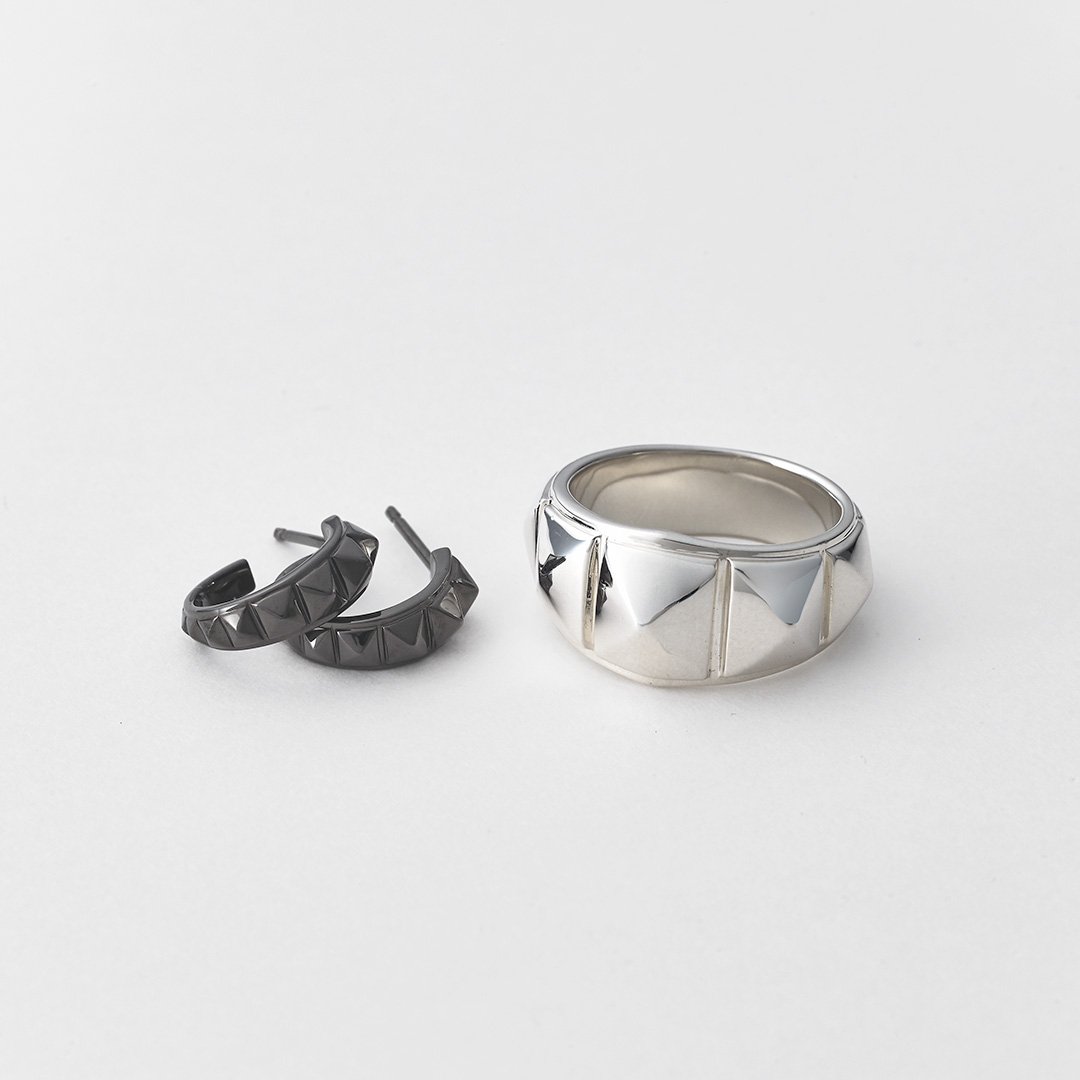 PROFILE
Sawako Murakami / Born in Kyoto in 1972. Murakami comes from a background in graphic design, architecture, foreign cosmetics brands, legwear manufacturers, and more. She launched his own jewelry brand, DUBSTRACT in 2022.