TOSAI
Traditional Kyō-yaki - Kyoto,JAPAN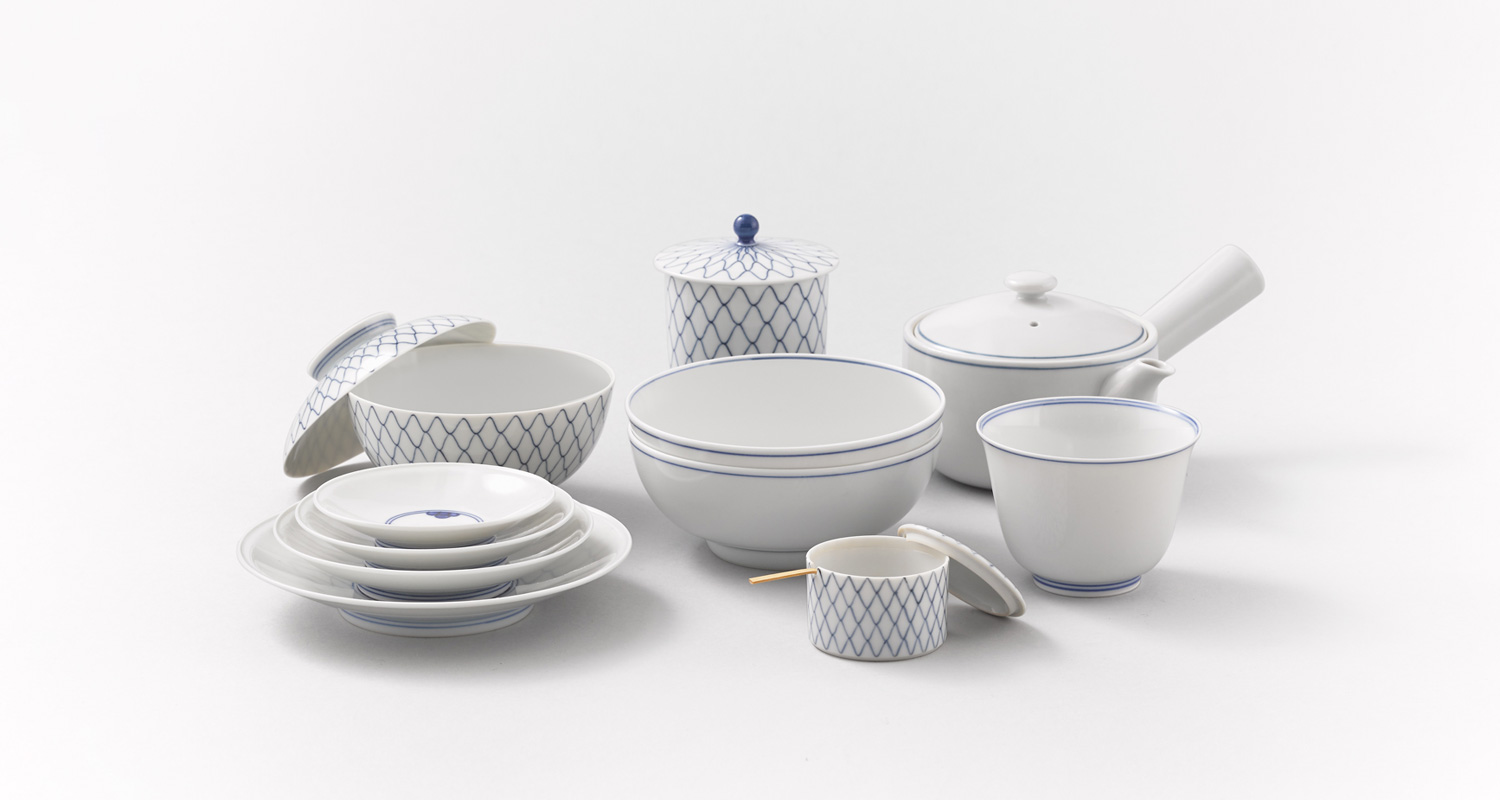 Based on traditional Kyō-yaki, Tosai continues to create works that incorporate the chicness of Tokyo while preserving the refinement of Kyoto. In this feature we will introduce the background of Tosai's craftmanship and the history the skilled artisans who work at their workshop by the foot of Kiyomizu temple.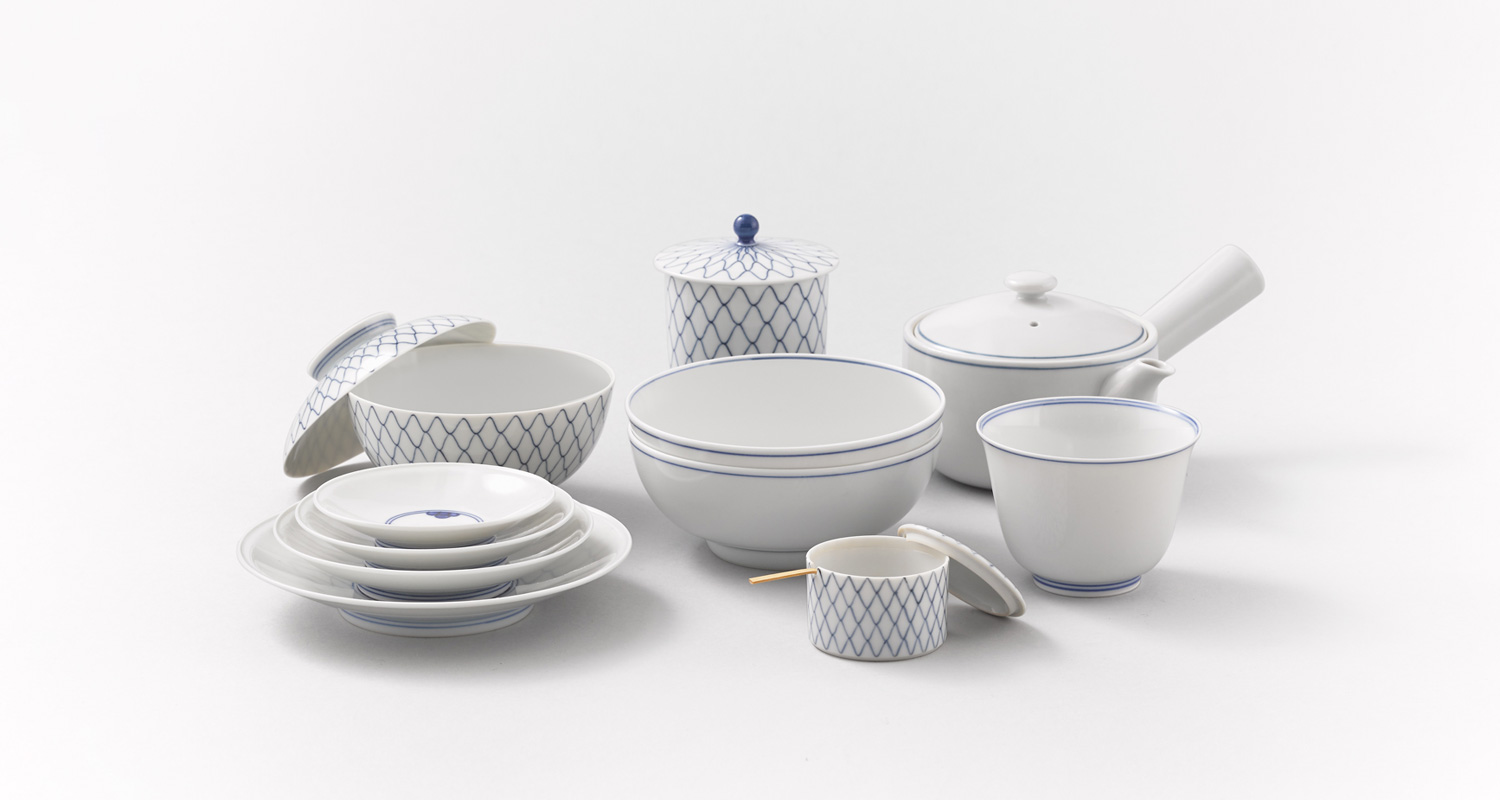 About Tosai
Entrance of Kyoto Shimizu shop / Tosai painting workshop and warehouse
Tosai was founded in Kyoto by Toya the first in 1919, and the predecessor opened their first shop in Ginza in 1936. Tosai creates designs that invigorate the senses, with a focus especially on the four seasons. Inspired by free concepts and sensibility, they are proud of the amount of model variations as well as their aesthetic characteristics of Japanese vessels. Today, they aim to create their collections in line with modern sensibilities.

Currently, Tosai has stores in Chawanzaka, Kyoto - located at the foot of Kiyomizu temple, and Konparu-dori, Ginza. The majority of their distribution is done directly, stressing an importance to keep communication between the production and the end user close.
This time, ARTS & SCIENCE will exhibit Tosai at HIN / Arts & Science in Kyoto, followed by a special feature on our online POP-UP SHOP.
Tosai's vessels
Interior of renewed Tokyo Ginza Shop
Tosai's vessels are often referred to as "smart and elegant," which is an expression that comes from a balance of Kyoto's elegant aesthetic and Tokyo's clean chic. The predecessor who decided to open a store in Tokyo once said that "If it is too elegant, it will be heavy, if it is too stylish, it will not be tasteful," and after much trial and error, a delicate and beautiful result in a crisp thin form – a stylish and elegant vessel unique to Toya, was born.

The current owner, Toya Yamada had an interesting story to share with us about his childhood. When he was a young child, he was taken by his father to walk around the city. In the back of an antique shop that he passed by; he was surprised to find a vessel made by his grandfather and purchased it with his father. He asked his father, "Why can we recognize our vessels even when you see it from the roadside, so small and afar in the shops?", His father said, "It has a particular scent like home." This episode was memorable for Yamada, as he experienced his discovery of the inexplainable "scent," the true the charm of Tosai, which has been passed down from generation to generation.
Director Yasujiro Ozu and Tosai
Japanese tea cups in the painting process
From the time of the predecessor, Kabuki actors and filmmakers began to come often to the Ginza store, and film director Yasujiro Ozu (1903-1963) was one of them. It is a famous story that Director Ozu sought the real thing in the pottery and paintings that were caught in glimpses of his film cuts.

After the war, it was Hayao Yamada (1914-2001), the predecessor of "Tosai", who was well known for providing the vessels and paintings that appeared in movies. Many Tosai vessels have appeared in the movies, and he gave detailed suggestions, being particular about where to place chopsticks and vessels on the table. It is said that the genuine-minded director Ozu valued Hayao Yamada's advice greatly.
Supporting craftsmanship
Currently, it is a pity that the number of craftsmen who support manufacturing and the tools required for making these vessels is steadily decreasing, not only for Kyō ware but for vessel craftmanship entirely.
For example, the various types of paintbrushes are chosen specifically for each vessel depending on the size, shape, and pattern of the vessel. Some paintbrushes have been discontinued over the years, and today without these tools the original paintings can no longer be drawn. In addition, the number of craftsmen who are skillful enough to make these delicate and detailed patterns are limited. Today, these are a few examples why there these vessels are more valued than ever in this day and age.

The molding of thin and standardized vessels has a different charm from one-of-a-kind works from an artist. The technique of making many of the same shapes reflects history of Kyō ware. The accumulated experience and time taken for the training of each craftsman, is not a skill acquired overnight.
Tosai's vessels are usually only sold directly at their flagship stores. We welcome you and we are honored to hold this precious opportunity to share with you the works of Tosai at Arts & Science.