Judy Geib Plus Alpha
from NYC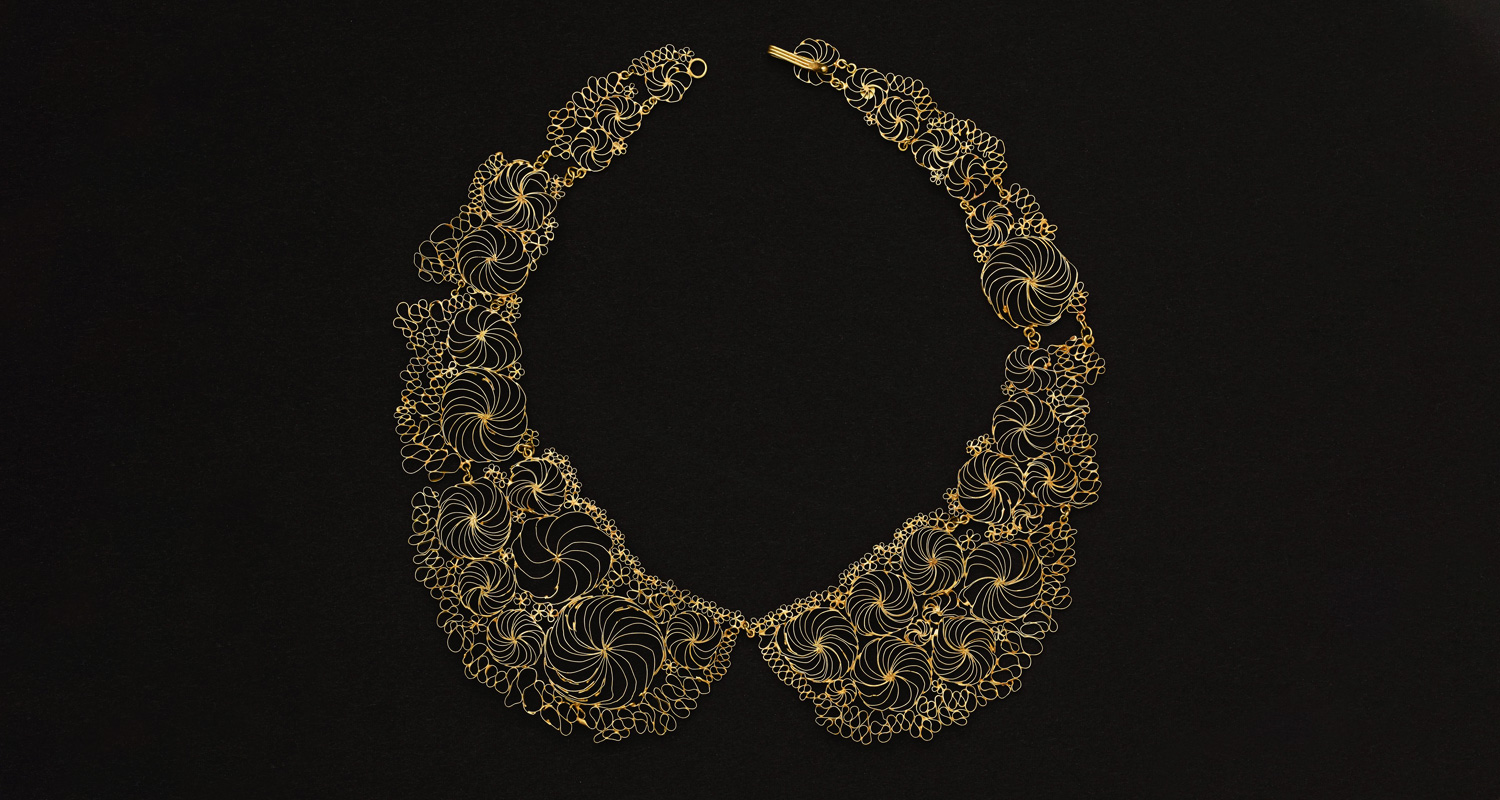 ARTS&SCIENCE Aoyama is opening its doors at a new location from Friday, November 1st. In this feature, we focus on our new jewelry brand "Judy Geib Plus Alpha" for an insight about the designer Judy Geib and her jewelry made from extraordinary techniques. "Judy Geib Plus Alpha" will be showcased at our new space.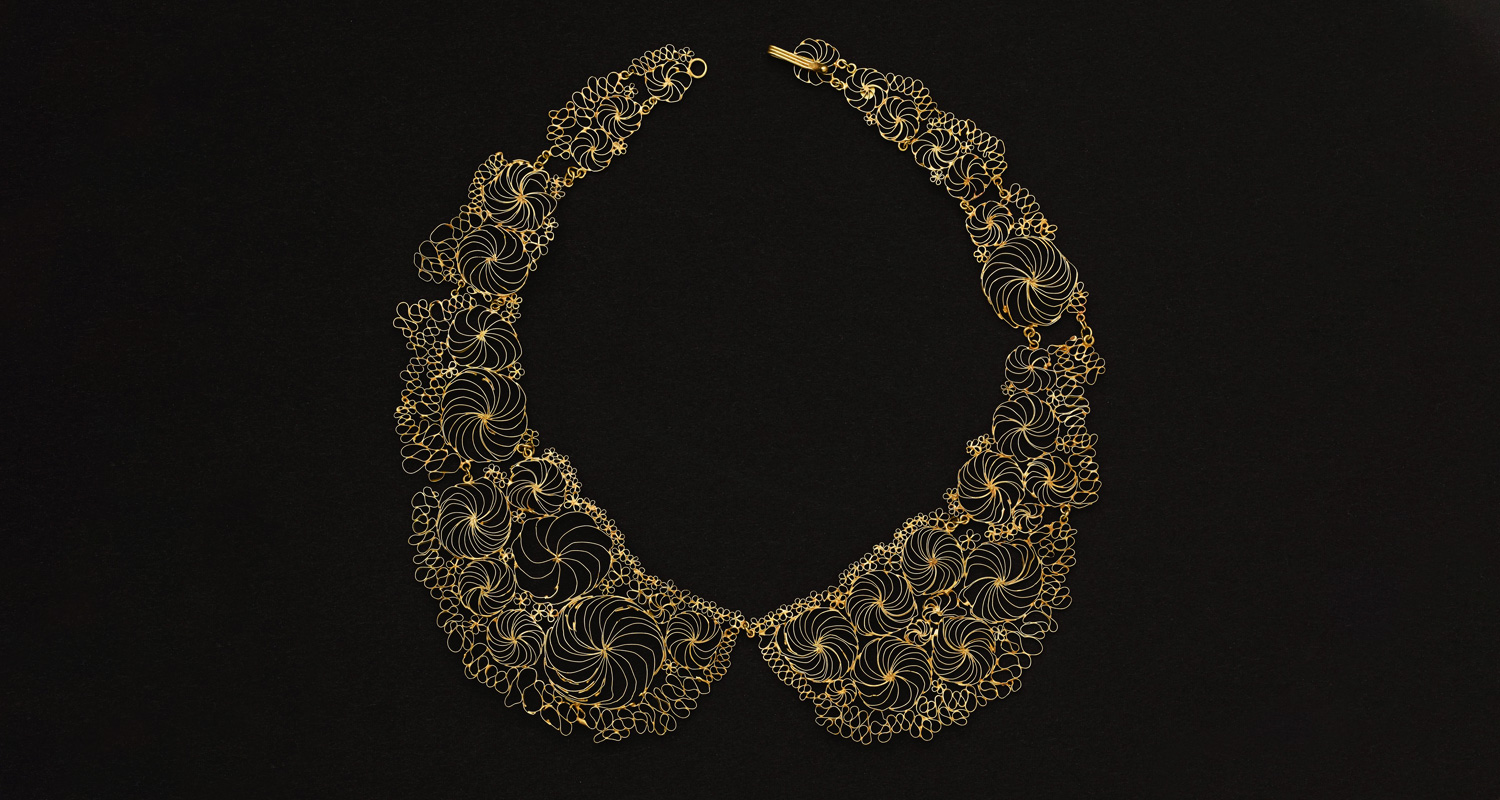 The Work
【Double Drip Earrings】 Colombian emerald 14.55ct, 22K / silver
Inspired by many things like sea invertebrate, plant, architecture, embroidery and other natural and man-made objects, Judy Geib starts her creative process from her own hands. She calls it "process design" contrary to "product design" and one of the main characteristics of this is the distinct handmade allure of her creation. From the unevenness of the metal covering her emerald earrings to meticulous yet delicately colored pattern of her necklace which can only be obtained through handcraft, each moment is created by Geib's idea and the movement of her hands.
【Random Emerald Pave Ring】 Colombian emerald 1.51ct, 22K / silver
Thousands of tiny golden loops, scattered prototypes of her bracelets, necklaces in various shapes, emeralds and diamonds casually left on the table, baroque black opals… Geib's desk is always covered with many jewelry parts. At first sight, each piece seems as if it is independent, but by experimenting with diverse combinations, Geib seeks the completed form through her process. Rather than revisiting the result, Geib focuses more on her aesthetics and the handmade expression as she freely uses different techniques which all showcase her high skills as a jeweler.

Geib describes her work as "commercial but still handmade. It's not gallery jewelry". She hopes that many people will wear them. Her creation is the embodiment of her wish.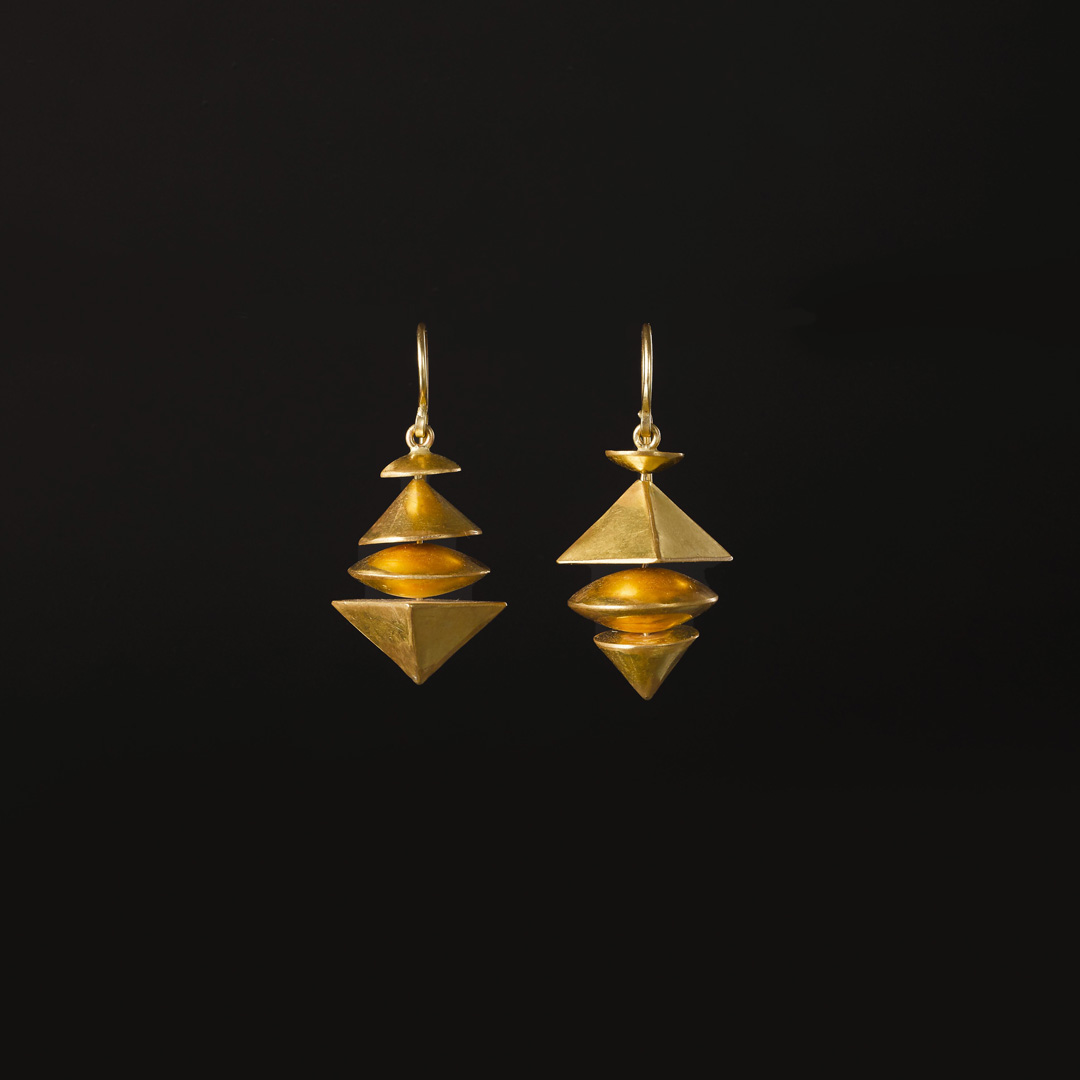 The Designer
Originally from Pennsylvania U.S.A., Judy Geib grew up surrounded by art thanks to her father's business and taught herself how to make embroidery, pottery, sculpture and painting. When she was a high school student, she lived in Brazil for two years and was inspired by the vibrant culture and gems. She travelled all over the country and South America and acquired a deep insight towards these countries.
After returning to Pennsylvania, Geib moved to New York to study art after graduating from college. While making paintings and objects, Geib started working at the architect Peter Eisenman's studio where she met the graphic designer Massimo Vignelli. Vignelli's work lighted fire in Geib's passion for calligraphy. Geib soon acquired calligraphy and the art is an important part in her jewelry blueprint.

Through diverse creative experiences, Geib became interested in the art of jewelry making which she started as a coincidence. Geib, who started her career as a jewelry artist, continues to improve her skills through self-teaching. In 2002, she launched a collection of 12 pieces at Barney's New York. She pursues her creative process while visiting Brazil and Columbia to buy stones.
Trunk Show !
【Very Very Fine Erewhon Flower Cuff】 18K
From Friday November 1st, A&S Aoyama will be hosting a trunkshow at the second floor of the new store. The designer, Judy Geib will also be present. We look forward to seeing you there.
INFORMATION
TITLE

Judy Geib Plus Alpha "Trunk Show"

DATE

2019.11.1 (Fri.), 2(Sat.)/12:00 — 20:00
*The designer will be present at the store on 11/1, 2(15:00-)

SHOP

NOTE

"Judy Geib Plus Alpha" will still be available at A&S Aoyama after the trunkshow.