Interview with DIMA LEU
POP-UP at &SHOP AOYAMA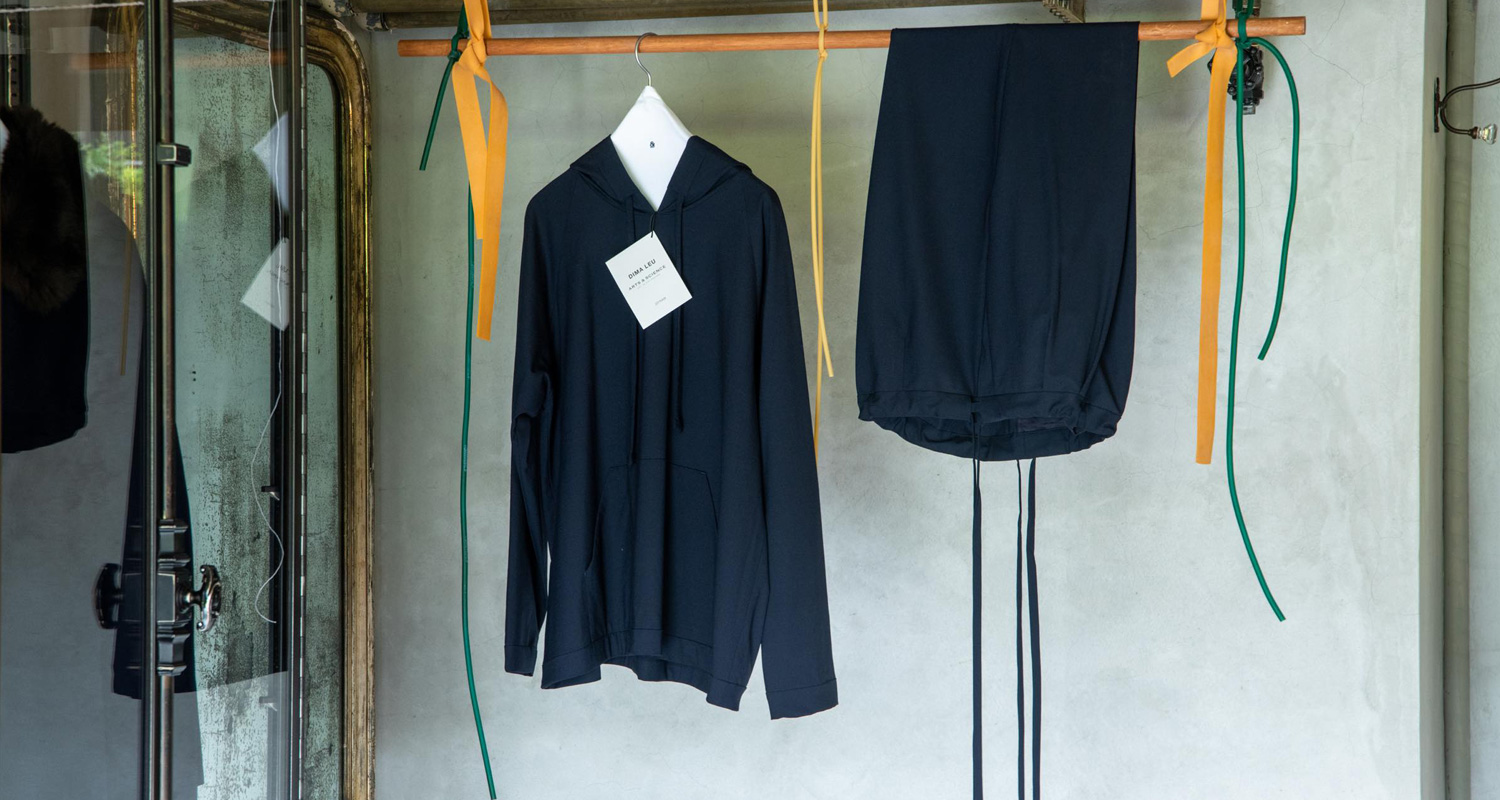 The pop-up event featuring "DIMA LEU", which began on Friday September 13th is currently going on at A&S. For this feature, we interviewed the designer during his first visit to Japan. Check out our Q&A feature where the designer speaks about his brand, his impression towards collaborating with A&S and plans for the future.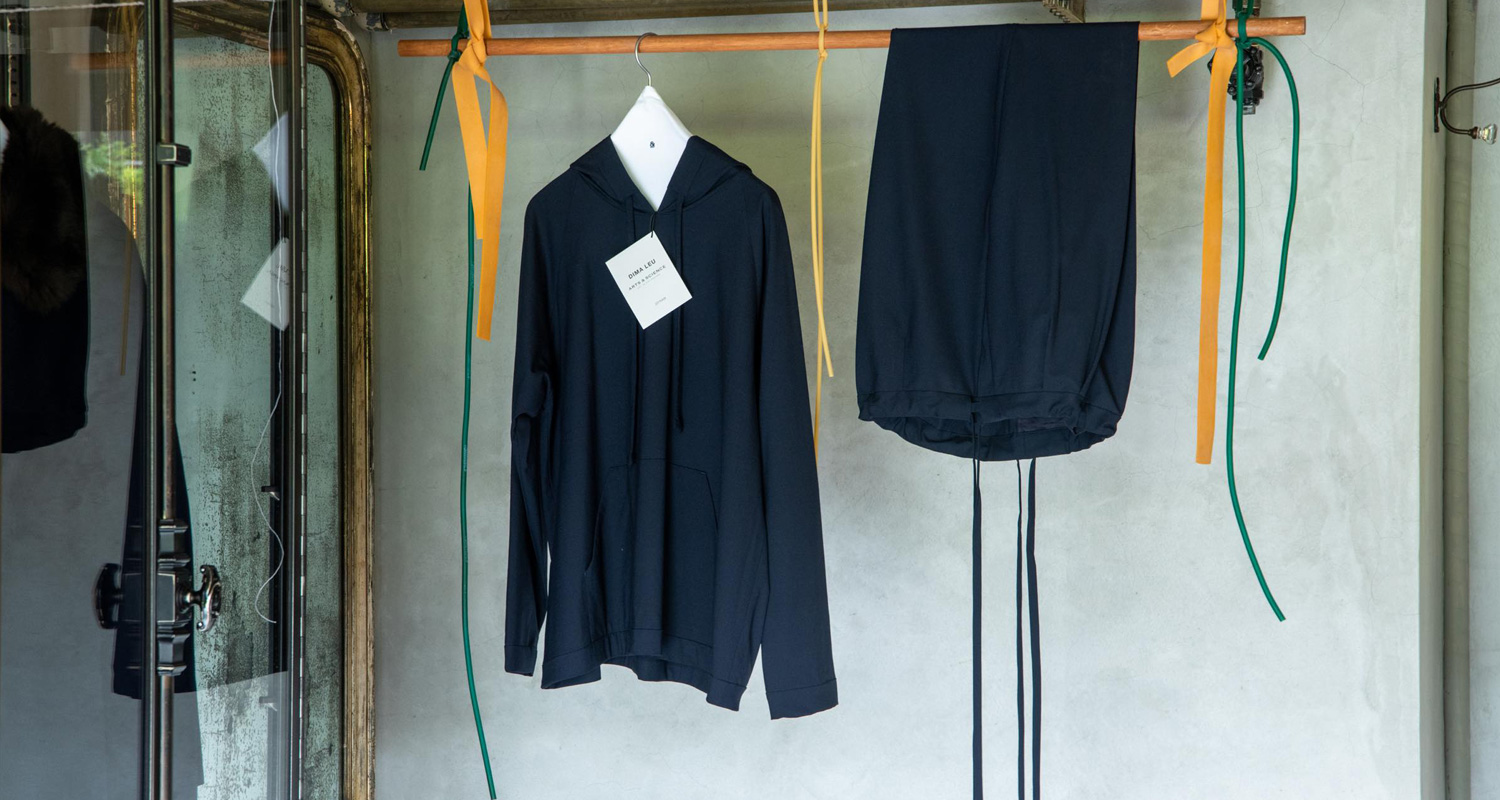 — Please tell us about you. A little introduction of yourself.
I am a clothing designer born in Moldova and grown in Italy. I graduated in 2013 in Fashion Design from IUAV University of Architecture in Venice. My interest in fashion rises from my passion for non verbal languages. The way people interact and communicate through clothes has always fascinated me. Clothing as a powerful tool through which investigate and express our own identities and that gives the chance to feel always different.
— Tell us the origin of Dima Leu. How it all started
After two years working as assistant designer and consultant for fashion companies I started developing my personal project Sport Suit in 2015. I was moving from tailoring collections, made of natural fabrics with classical color palettes to a new experience based on the study of colors, research on volumes and experimentation on the concept of hybrid.
— You were once base in Italy. Please tell us how the country of Italy had effect on you.
I moved to Italy at the age of 14 and it is the country where I was trained as a designer. My roots however sink into my post-Soviet childhood that totally formed me and since it is a phase of my life that is going backwards in time, it is becoming increasingly dominating inside of me.
— What led you to design and created the sport suits ?
DIMA LEU, 2019 AW COLLECTION
In 2015 the fashion world was going in a sporty direction but there was nothing that particularly struck me, so I decided to work on a collection of sophisticated sportswear, something with a sporty aspect keeping in mind the importance of materials and finishing of the tailoring garments.
— What are some of the challenges you faced when you were creating the sport suits. From the aspect of designing and utilizing the suit.
Making the classic world coexist with the world of sport is not a simple challenge in general. How I am doing it? I am discovering it season after season. Design-wise, it is quite complex to address such a vast public and creating proportions that may suit both a Japanese and an American client.
— What made you/Dima Leu want to work with A&S ?
During the past seasons some Dima Leu special articles were customized for arts and science. This is how the idea of putting together the know-how of both sides and creating the first true collaboration was born.
— Please tell us truthfully how you felt collaborating with A&S.
The collaboration stems from some forms of Dima Leu that were revisited together with the A&S team to create new garments produced with fabrics from the A&S archive. It was very surprising to see the result that really represents a hybrid between our two worlds.
— What is next for Dima Leu (with A&S) ?
I hope this is the first of a long series of collaborations with A&S. The philosophy of arts and science has many points in common with the world in which I was formed and grew up as a designer and represents a language that I speak fluently.
Together with DIMA LEU × A&S collaboration items, the brand's latest original collection is also available at &SHOP in Tokyo and Kyoto. Please come and experience them.
INFORMATION
SHOP

NOTE

※ Please contact our stores or send us a message via "contact form" for any inquiries.
※ Please note that some pieces may not be available due to its limited production.