ZANINI
2020 Spring / Summer
ZANINI is exclusively available in Japan at ARTS&SCIENCE. ZANINI's 2020SS collection, which marks their second season, has just arrived from Milan. Starting from voluminous dresses and blouses which luxuriously use cotton and linen, the collection is the embodiment of Marco Zanini's universe.
Attempt for the Second Season
It was during the 2019AW season when Marco Zanini launched his own brand bearing his name. Although Zanini has the title of both designer and creative director, he manages the brand by one operation with almost no staff. The reason behind this is because Zanini wanted to express and organize every process - creating textiles from scratch to design, sewing, and sales routes – in his own way. Channeled with his passion, 2020SS collection has become a selection focusing more on "quality".
ZANINI 2020SS — Dress (Purple / ¥317,000 +tax)
One of the most impressive expressions of this season is the dress luxuriously made of plaid cotton fabrics. Delicate smocking is applied to sleeves while their broadness give a feminine impression. On the other hand, the mannish double jackets and plain coats are also part of the collection. The collection is a fusion of new meticulous details and Zanini's strong will toward expression and thoughts.
The exquisite cutting expression used in light materials such as cotton and linen can be felt once you wear them. Please come and experience them at our store.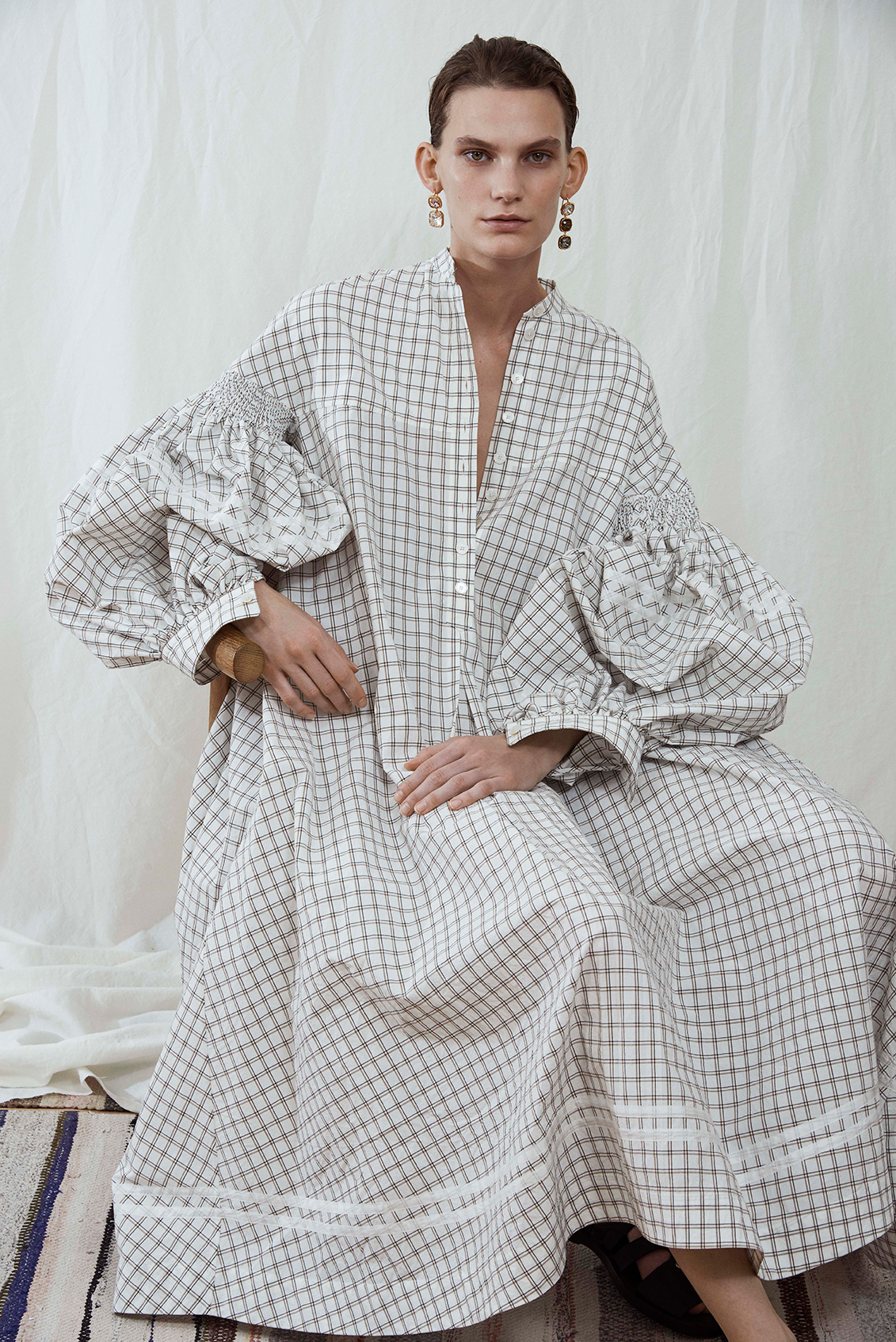 Profile
Marco Zanini was born to a family of an Italian father and a Swedish mother in 1971 and grew up in Milan. In 2009, he became the head of the prêt-à-porter department at ROCHAS. In 2013, he became the creative director of Schiaparelli. In 2017, Zanini presented a collaboration with Santoni. He is known for his various works.
INFORMATION
SHOP

DELIVERY

Friday, 6th March 2020

NOTE

Photo by Marco Zanini