YALI Glass "SOFT SUMMER LIGHT"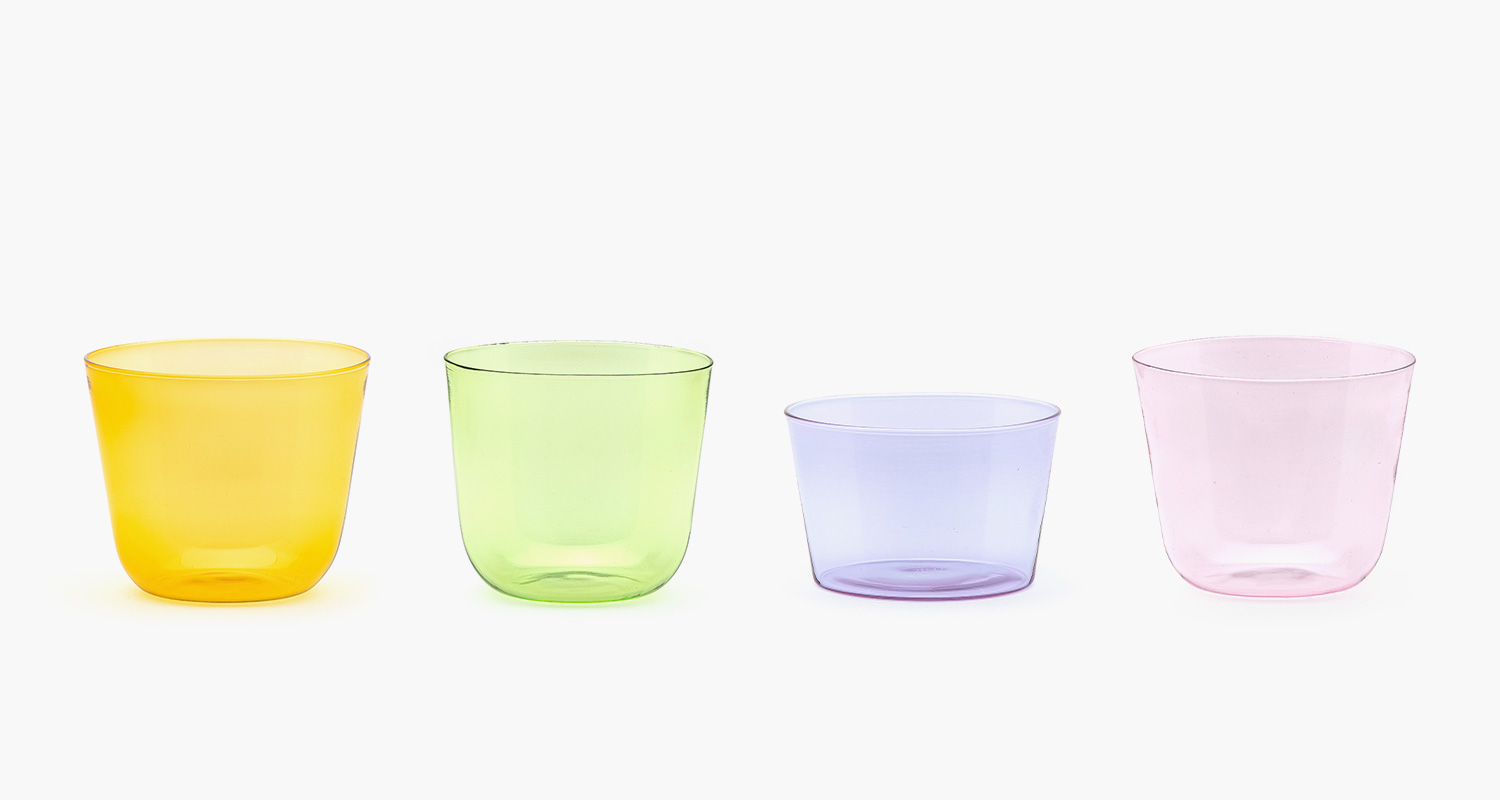 "YALI Glass" incorporates traditional craftsmanship and techniques unique to Murano into present day modern decorative and functional tableware. The island of Murano is located in Italy, north of the main island of Venice. Arts & Science will hold the brand's second exhibition at OVER THE COUNTER in Tokyo from June 11th and at HIN / Arts & Science in Kyoto from June 25th.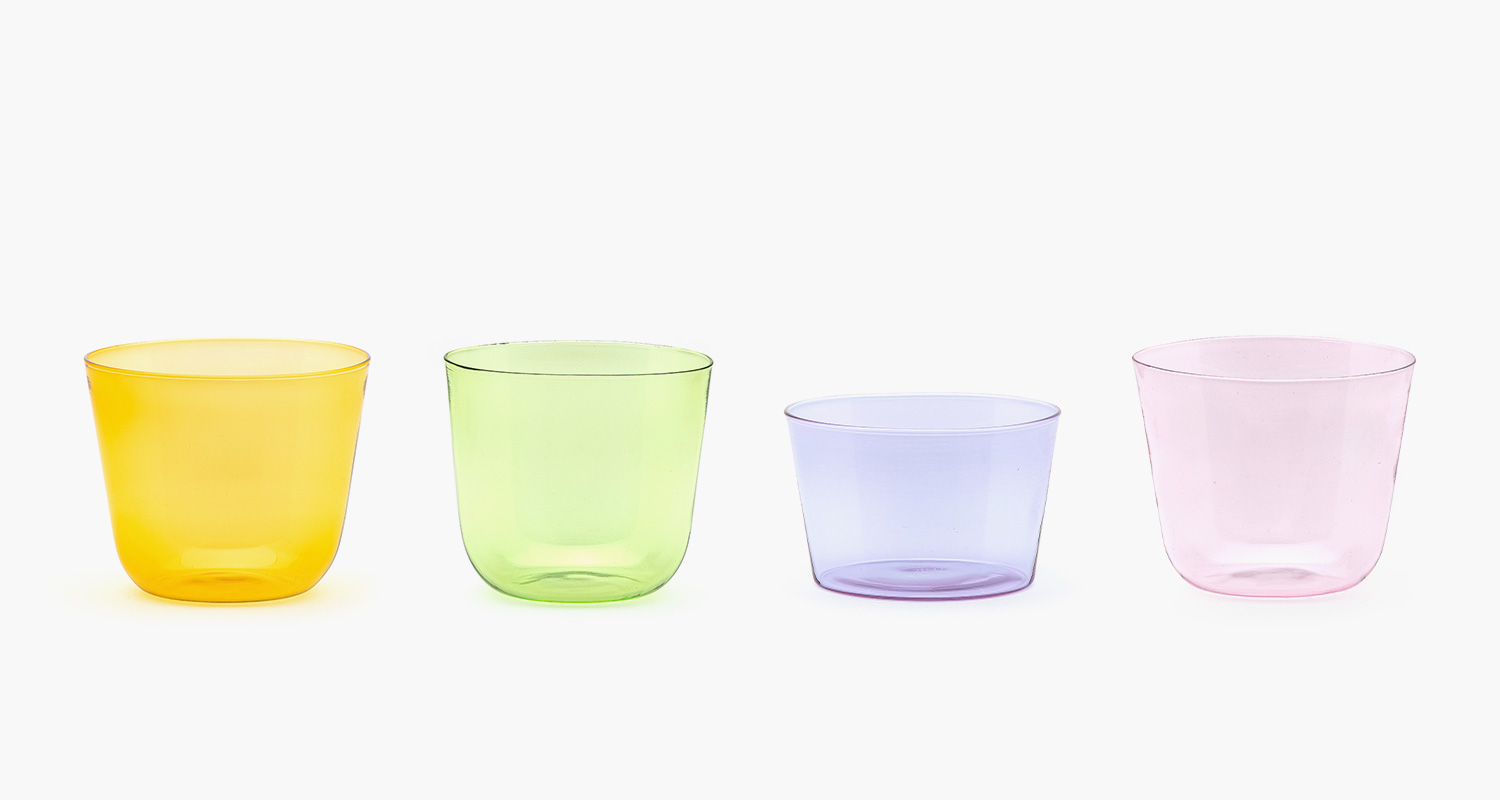 A Venetian summer. This collection includes works that feature transparent yellows, greens, blues, pinks and more in pale tones, inspired by the soft colors of a Venetian summer. In this exhibition we share YALI's glasses, spoons, plates, vases, and candle holders that will add a special color palette to your everyday homeware.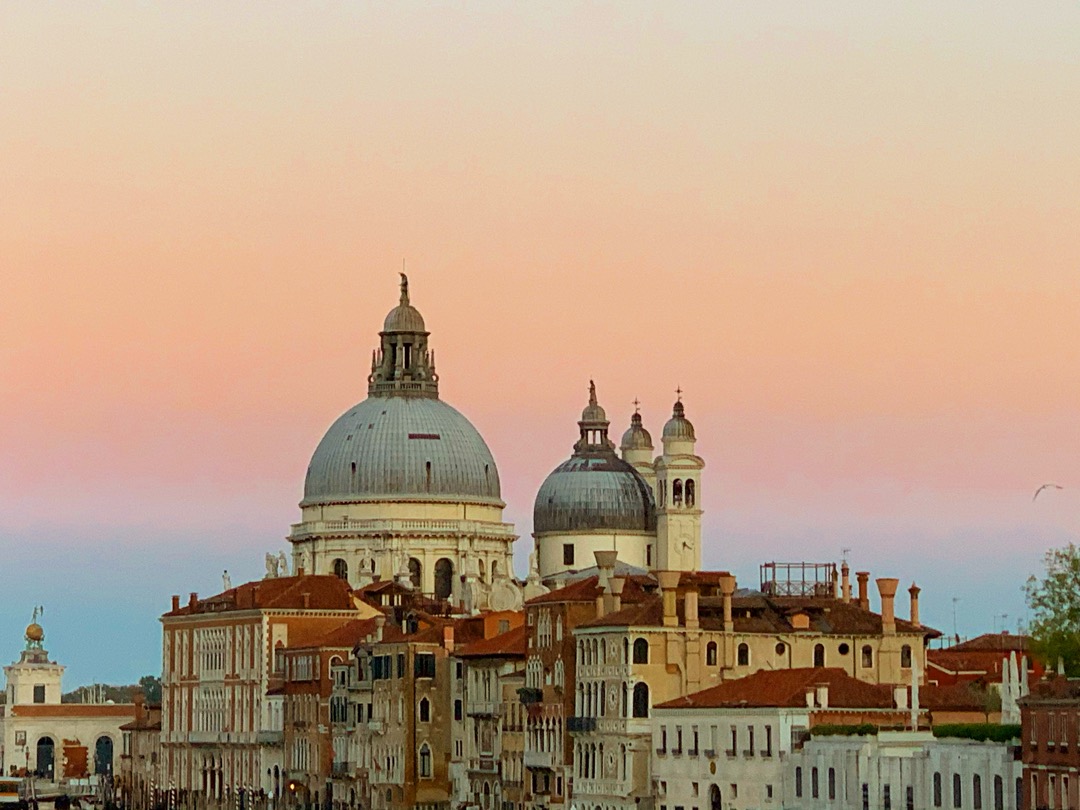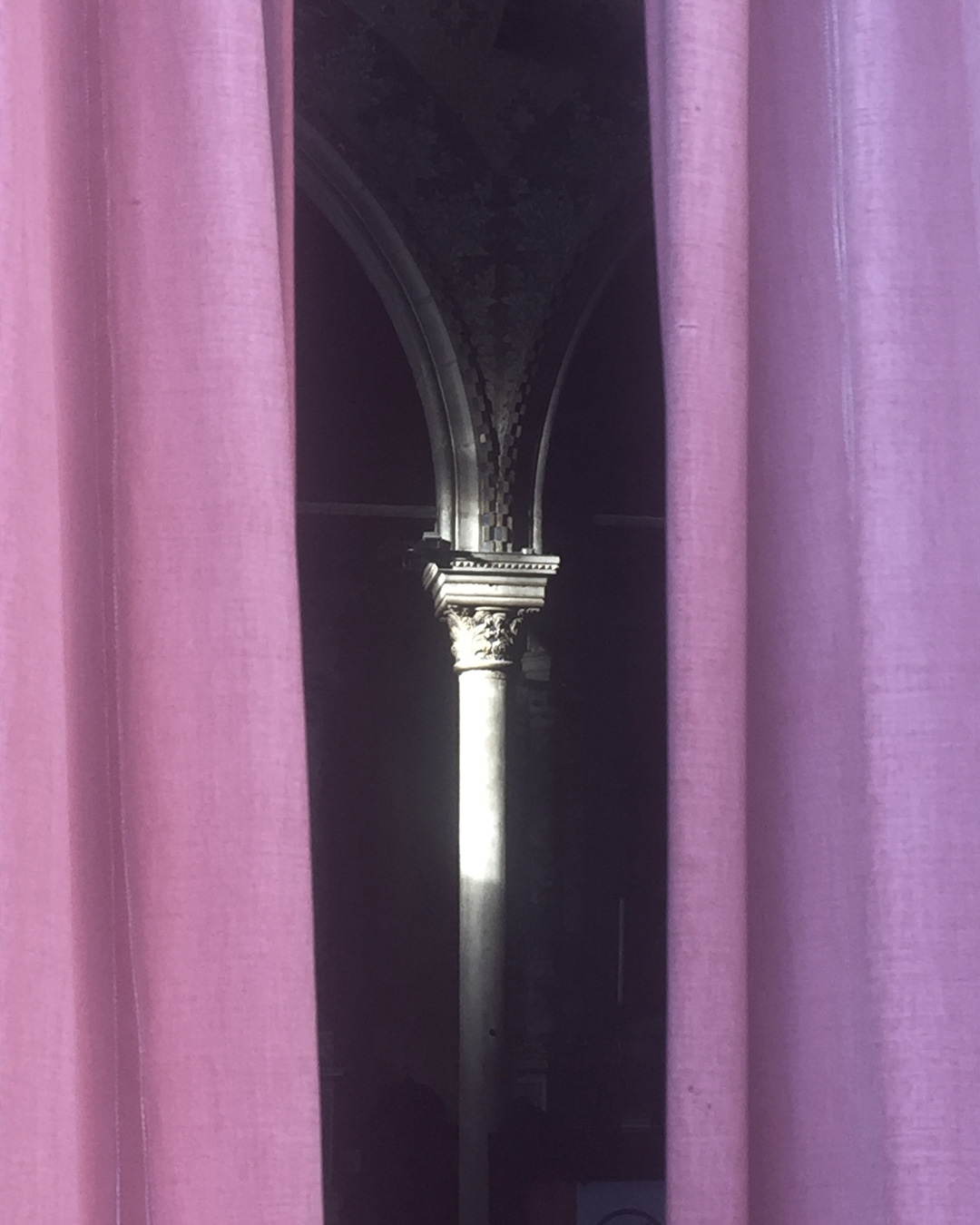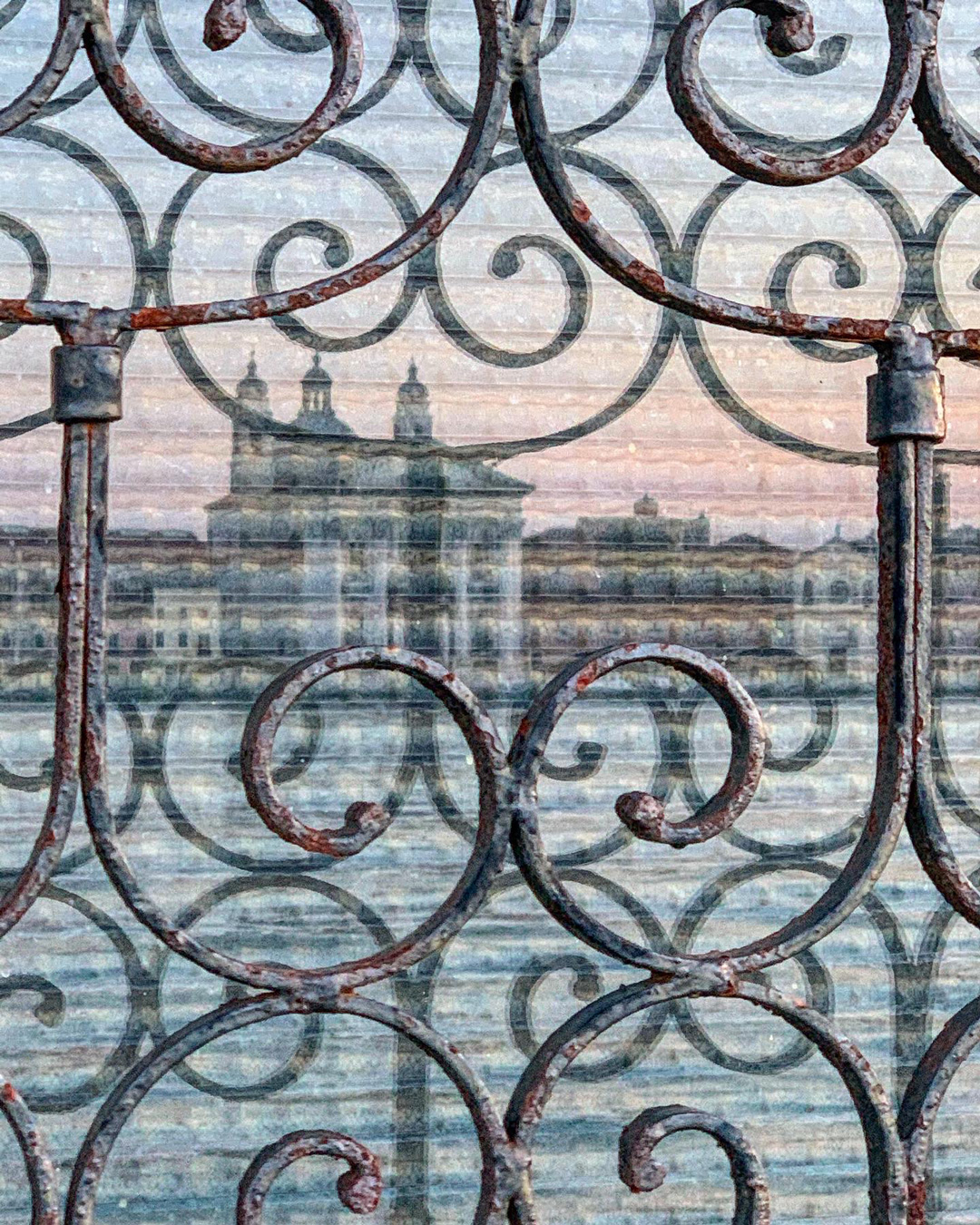 The Artist & Work
YALI Glass director Marie-Rose Kahane has a unique background in the world of glass after working previously as a costume designer for the theatre. When she moved to Venice she started making Murano glass for her family and friends, which she had been interested in since she was a child. Inspired by her surroundings, her designs, which focus on functional glassware for everyday lifestyle, are simple and discreet, yet elegant. The Murano glassblowers bring her designs to life. Her modern designs are created using the most traditional methods.
From Marie-Rose Kahane
"Designing is always linked to what I feel. At this time of this particular year, I am longing for harmony and light. This exhibition is to celebrate a new beginning – soft colors and lightweight glasses – to celebrate glorious summertime after a long winter. I dream of fields with wildflowers swaying in the soft summer breeze. Nature has always been my guide. Seasons give us a sense of continuity and serenity. With the warmer days starting, we enjoy lovely cool drinks and sharing small, delicious cold dishes. YALI Glass is fresh to the eye, light in your hand and soft against the lips. The transparency and playful reflections bring joy and life."
INFORMATION
TITLE

YALI Glass "SOFT SUMMER LIGHT"

TOKYO

OVER THE COUNTER
2021.6.11 (Fri.) - 6.20 (Sun.) / 12:00 – 19:00

KYOTO

HIN / Arts & Science, Nijodori Kyoto
2021.6.25 (Fri.) - 7.4 (Sun.) / 12:00 – 19:00
*Closed every Tuesday


PROFILE

YALI Glass is a glass brand created by the founder and designer, Marie-
Rose Kahane. After studying art history and psychology at the University of Jerusalem, she began her career as a costume designer. In 2009 Kahane moved to Venice, where
she launched her Murano glass collection in celebration of "simplicity". Her works are known for combining feminine delicacy with the traditional techniques of the master glass blowers on the island of Murano.
https://www.yaliglass.com

Item photography: Enrico Fiorese
Cityscape photography: Felicity Menadue