STEVE HARRISON "Travelling with Tea"
SUN. 28TH APRIL - SUN. 12TH MAY, 2019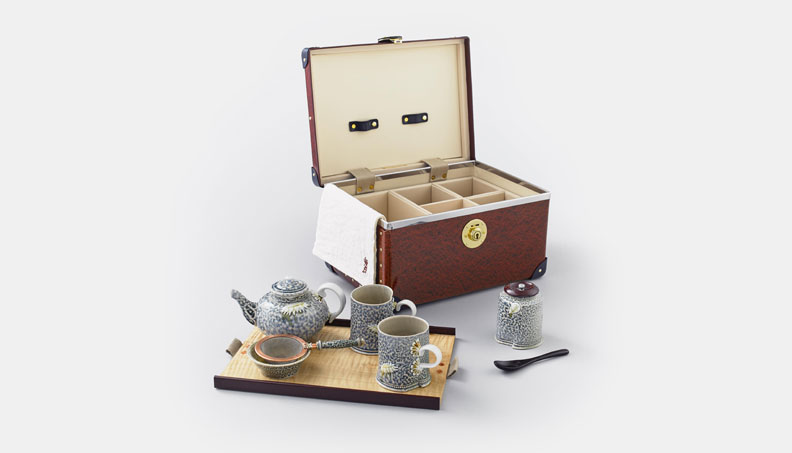 ARTS&SCIENCE Kyoto Bekkan stands in the district where Japanese historical scenery still remains until this day. In this multi-purpose space, we are currently hosting the potter, Steve Harrison's touring exhibition "Travelling with Tea", which first took place at the end of last year in London. The exhibition will be held until Sunday, May 12th.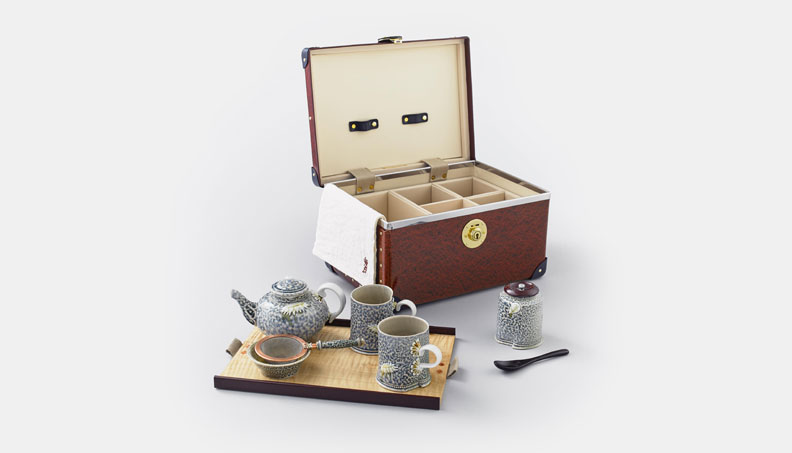 The exhibition features an exclusive vanity case which was created by the traditional English luggage maker "Globe-Trotter" for the potter and Harrison's tea case containing all his tea ceremony necessities. The exhibition sheds light on the process and works which are the fruit of over 30 years of "travelling with tea". We look forward to seeing you there.
from Steve Harrison
Thirty years feels like a lifetime, especially when it is represented by my pots laid out chronologically. Each object identifies the individual interactions with the people who have influenced, helped and inspired my journey. The passage of time places them in a different context; until now they have existed as individual pieces completed in a given year. Now they are the story of Travelling with Tea.
Beginning at school in the mining village of Bedlington, Northumberland, and ending in the historical city of Kyoto - that's quite a journey. These ten pieces represent the most memorable moments.

The Globe-Trotter tea case marks the end of a 30 year investigation into travelling with tea, yet it feels like it is just beginning. All the previous experiments are like imprints, informing something that is built over time. Cases and chests are things that occupy exterior space. Their cubic presence has no more meaning until they are opened. There is a proverb, 'every pot has its cover'. Hopefully the richness of what I have achieved will reveal itself over the next 30 years. Convention and design dictate how we ought to live our lives. But my travels with tea have challenged this and made me reevaluate our relationships with objects. Often we store cases until we need them with the contents elsewhere. Why can't we live a life like we're in constant flux to break the illusion that we are settled? When Globe-Trotter presented me with my 'Travelling with Tea' case I wanted to weep - instead I tried to laugh to conceal my tears.

Conversations have resulted in the most amazing outcomes. I can only thank everybody I have talked to.

Potter, Steve Harrison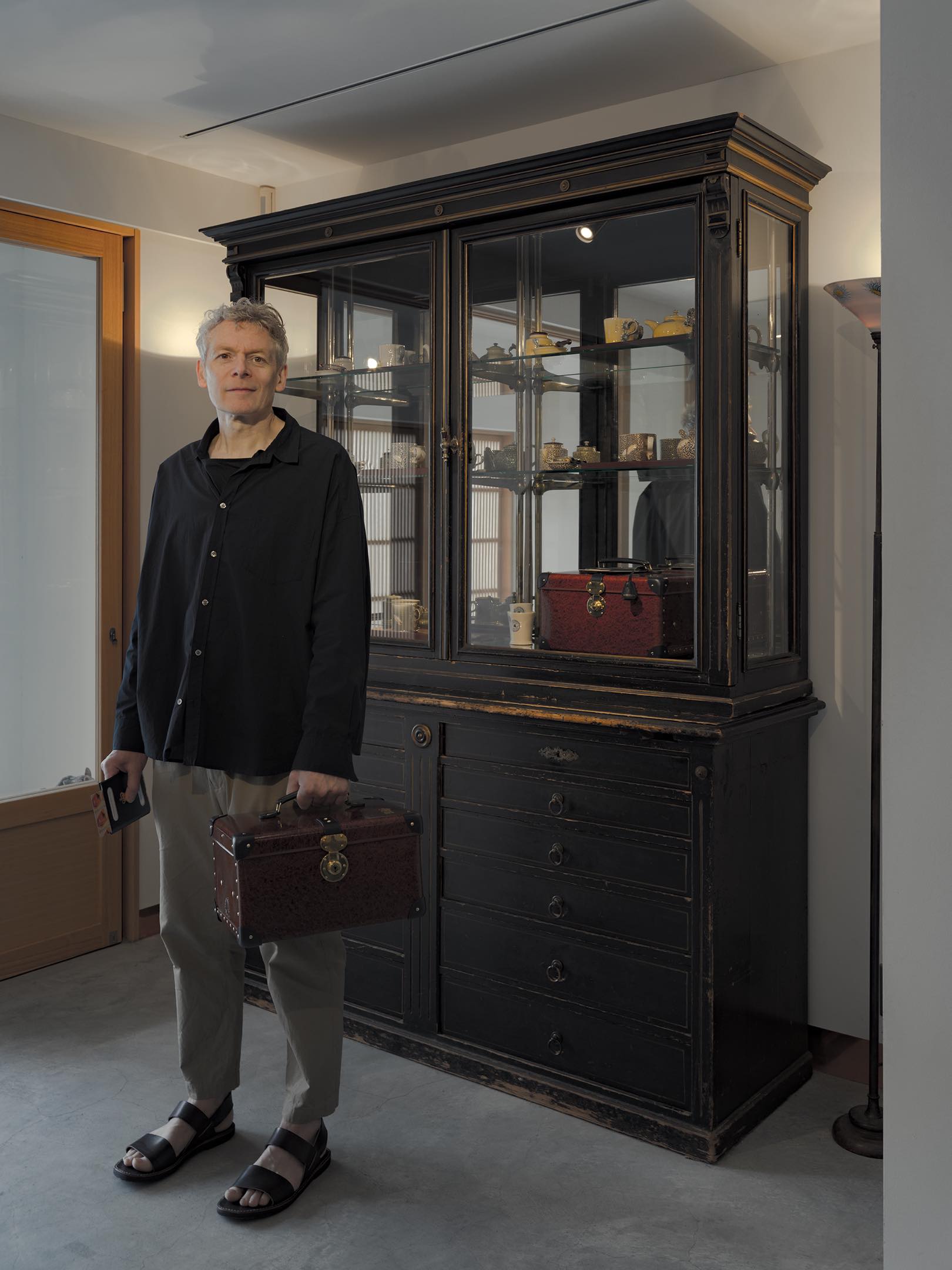 INFORMATION
TITLE

STEVE HARRISON "Travelling with Tea"

DATE

2019.4.28 (Sun.) — 5.12 (Sun.)/11:00 — 19:00

VENUE

A&S Kyoto Bekkan (Google Maps)
334-1 Maruya.cho Sanjo Agaru Gokomachi.dori Nakagyo.ku Kyoto.shi Kyoto 604.8086 Japan





NOTE

Please note that the exhibition is being held at a different venue from our store HIN. For any inquiry, please contact A&S Kyoto Bekkan (+81 75 253 6658).