RACING ATELIER vol.1
From Germany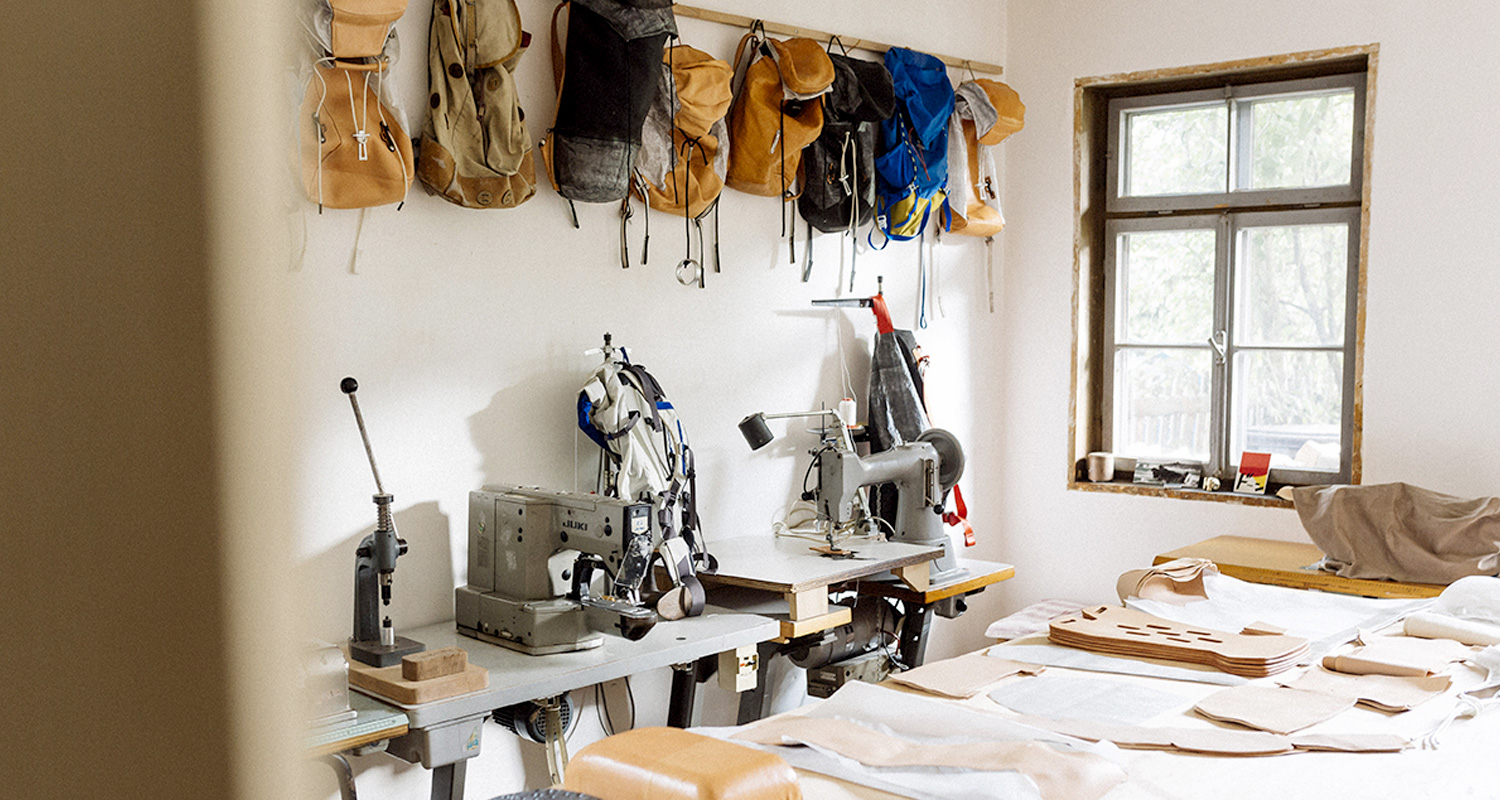 Paradoxical combination of cutting-edge material and classic leather, unique originality of the product created from the designer's own hands, design which brings forth the allure of time and use – these are all qualities of the German brand, "RACING ATELIER".

Items from "RACING ATELIER" will be available at & SHOP AOYAMA from our 2019AW season. What are the attractions of their items created by the designer, Leander Angerer? We bring you a two-part feature focusing on the brand. In the first part, we will look into the brand history and how the iconic Rucksack#1 came to life.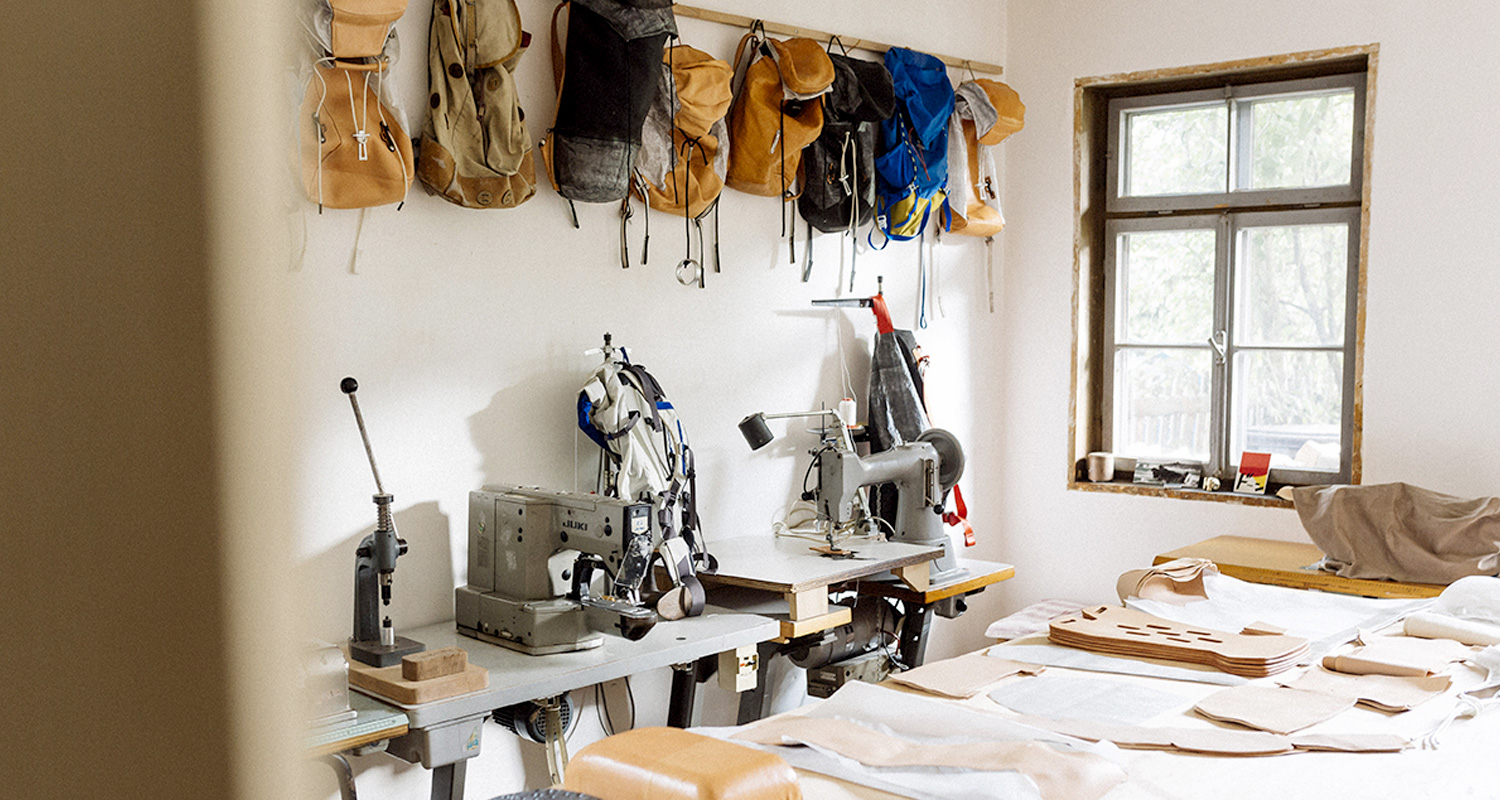 As a young boy, Leander Angerer was deeply in love with MTB racing together with his older brother. He was also looking for a workshop where he could freely concentrate on his creation process. At some point, Angerer and his brother started calling their workshop as "RACING ATELIER" which became the beginning of a place where various products came to life. It was in 2018 when Angerer launched "RACING ATELIER" as the brand of his original creation, Rucksack#1. In his workshop nestled in the Bavarian Alps in Germany, Angerer focuses on every step of his creation from design, development and production to create sturdy products of high quality. While being open to the changes of time, Angerer stays focused on his uniqueness without leaning too much on trends. He also uses locally produced materials to pursue his ideal originality.
Designer: Leander Angerer
Leander Angerer was born and raised in the Bavarian Alps. His father is an artist and his mother is a master in pottery. While spending time outdoors on his mountain bike, hiking or skiing, Angerer was deeply influenced by his parents which led him into the world of creation. As a student, he studied product design before moving on to Central Saint Martins (CSM) in London to complete a MA in this domain. It was at CSM where Angerer became interested in "design". At CSM he came to understand his own path as a product designer especially through his project of examining the contrast between urban and rural life. Upon returning to Germany, Angerer worked as a hardware designer at a German outdoor-goods manufacturer before becoming independent as a freelance designer to establish "RACING ATELIER".
Rucksack #1
Angerer's creation originates from his pure urge in making objects. After many trials and errors with his friends, Angerer continued to pursue his ideal style and material which led him to gradually improve his products. Every material is locally sourced. At last, Angerer discovered a perfect combination of "leather" and "Dyneema®", a composite fabric which is also known as "cuben fiber". Cuben fiber is a sturdy and lightweight material which is used for bulletproof vests. The material used at "RACING ATELIER" is even thicker and tougher. Leather, which is also one of his key materials, is a vegetable tanned cow leather. Angerer uses different materials in different parts to create an ideal fit. Small parts such as aluminum tension locks and lid closures are all exclusively made, an embodiment of the designer's meticulous perspective towards detail.
INFORMATION
TITLE

RACING ATELIER Launch Event

DATE

2019.8.9(Fri.) — 8.18(Mon.)

OPEN

12:00 — 20:00

SHOP