Hobonichi Techo Planner 2023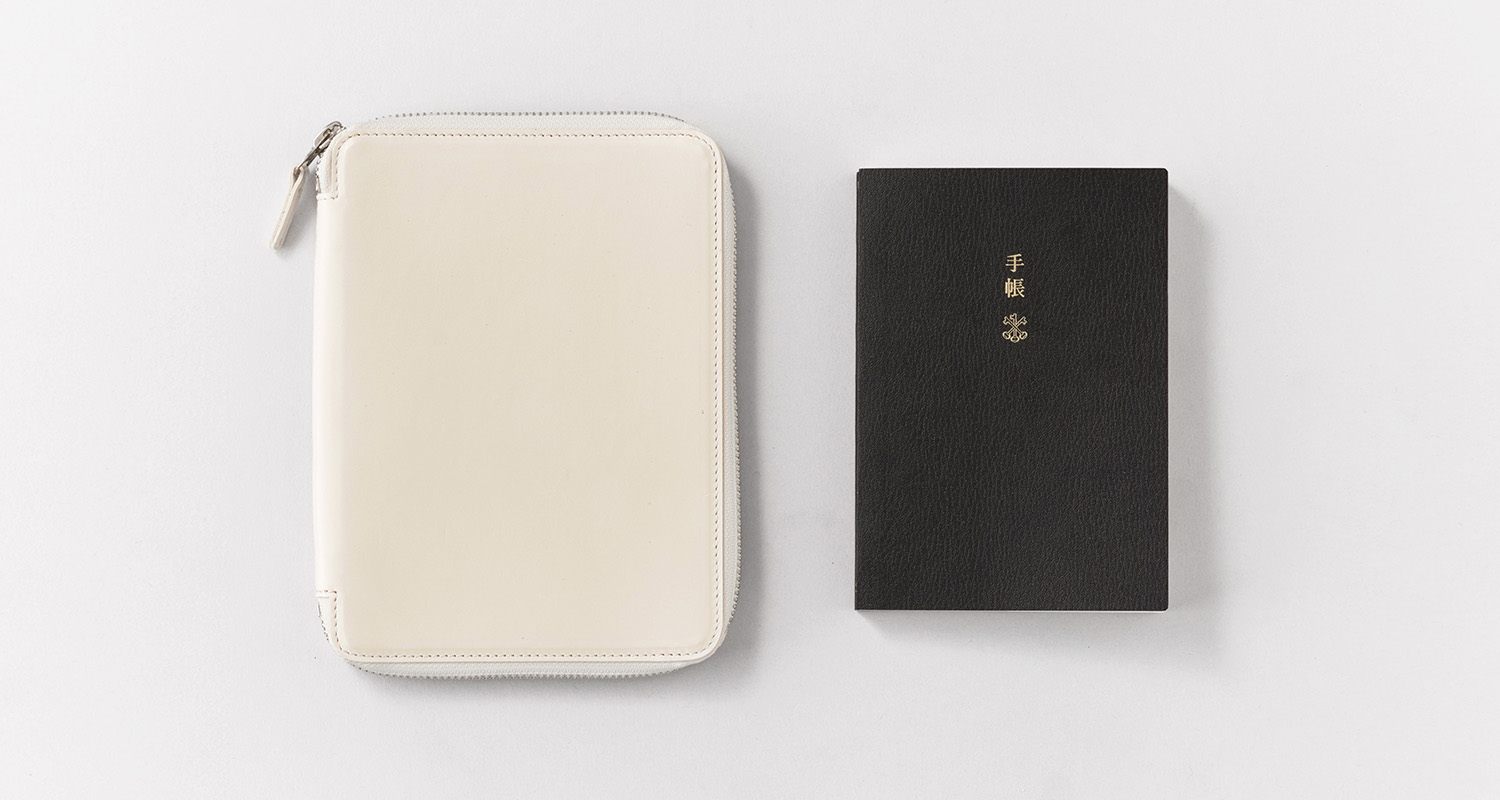 From Thursday, September 1st, 2022, the new 2023 version of our <Hobonichi Techo Planner> will be released on our ONLINE SELLER and selected brick-and-mortar shops.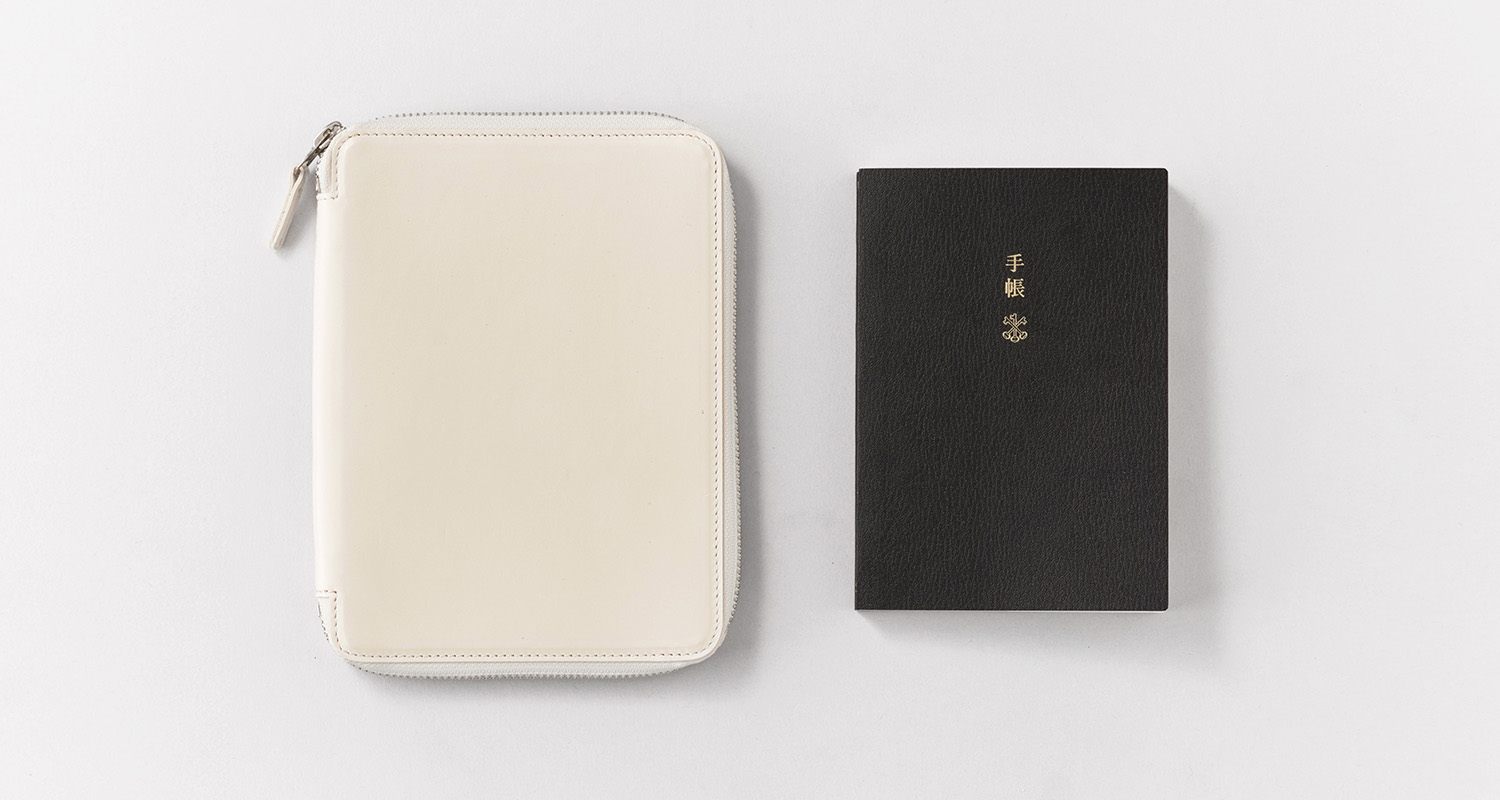 This year marks the Hobonichi Techo Planner's 11th year anniversary.
The Hobonichi Techo Planner is the English version of the "Hobonichi Techo." It was established by Sonya Park, the creative director of Arts & Science, in 2013 and has continued to be the English staple every year. Park took two years of development and translated the qualities of the original Japanese version.
This year's cover is made in a matte texture stamped with the kanji characters for Techo (meaning "planner" in Japanese) in a gold foil, representing an elegant and stylish aesthetic. The leather planner is admired by many international fans from various countries, regardless of their nationality.
Common attributes to the Japanese edition
Japanese paperback size in page-per-day format / English translation of "Hibi no Kotoba" (daily quotes) / Use of "Tomoe River" paper, known as the perfect match for planners / Made from sewn binding to allow a fully flat opening
Extra section
At the end of the planner, we have a section with extra information featuring different cultural themes from Japan and abroad.
INFORMATION
ITEM

Hobonichi Techo Planner 2023

PRICE

¥2,970 (¥2,700 excl. tax)

DELIVERY

2022.9.1 (THU)

ONLINE
Arts & Science Original Planner Cover
This year once again, Arts & Science has produced a special planner cover tailored to fit the Hobonichi Techo Planner. This year's version is in a glossy matte Italian baby calf leather in a round zip up design. A pocket is provided on the inner back cover to hold cards, and a pen holder is designed to be fastened with a pen clip.
The chrome-free tanning is a sustainable method and the outcome of the fine-grain leather offers an elegant and supple leather aesthetic. Available in Dark red, Black, and Off-white.

For customers who purchase a Hobonichi Techo cover at one of our A&S brick-and-mortar shops, we offer our <Personalization Service>, where you may order and engrave your favorite initials with bare or foil stamps. Please ask the shop staff for details.
INFORMATION
ITEM

Planner Cover (Exclusive to A&S)

MATERIAL

Cow leather(Light calf)

COLOR

Off white, dark red, black

SIZE

H19.3 cm × W14.5 cm

PRICE

¥38,500 (¥35,000 excl. tax)

DELIVERY

2021.9.1 (THU)

ONLINE

NOTE

※ For inquires please contact our shops directly or through our contact form.
※ Please note that some pieces may not be available due to its limited production.
Hobonichi Store Limited Planner Cover
We have prepared our annual Planner Cover for the Hobonichi Store.
This year's version for Hobonichi's planner cover features Spanish goat leather in a matte finish. Two colors were selected for 2023; a chic and bold vermilion scarlet and a calm tone in gray navy. As the leather wears with age, the wax on the surface will blend into the surface developing a matte glossy surface.

Hobonichi Store Limited Planner Covers will be available at TOBICHI (managed by Hobonichi Itoi Shimbun/Hobonichi) from Thursday Sept.1st, and Hobonichi Store. For details, please refer here <Scarlet/Gray navy>.
(Hobonichi Store Limited Planner Covers are not available at A&S shops. Please contact the brand directly for inquires.)