Order Event for Pfütze
at A&S MARUNOUCHI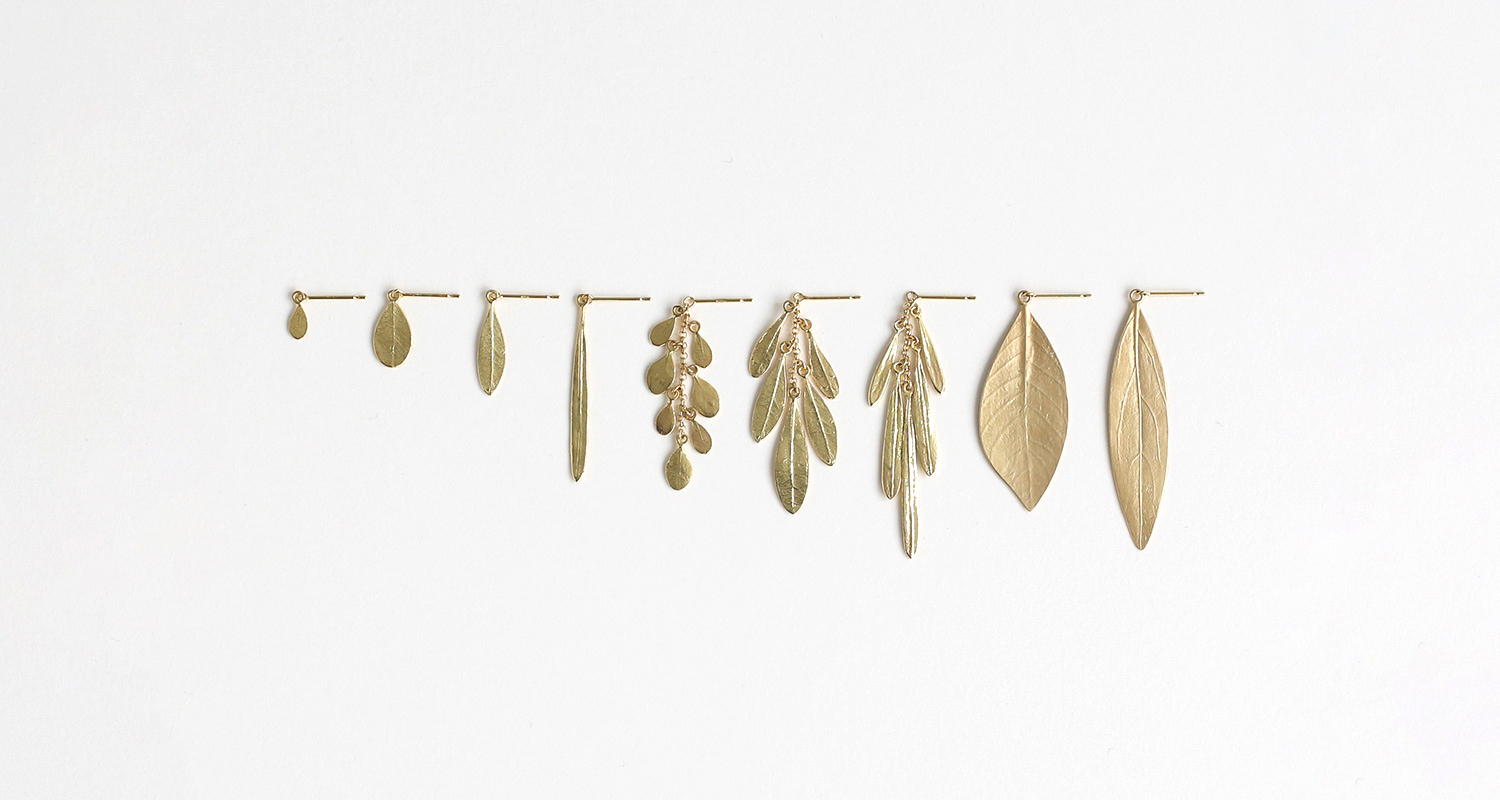 We will hold an order event for jewelry brand Pfütze at A&S MARUNOUCHI from Friday, November 5th to Thursday, December 2nd, 2021. At this occasion we will introduce a wider variation than our usual selections.
We will introduce the story of the brand along with a special feature of the platinum line - Konoha series, which was developed together with Pfütze and Arts & Science since our collaboration began in 2017.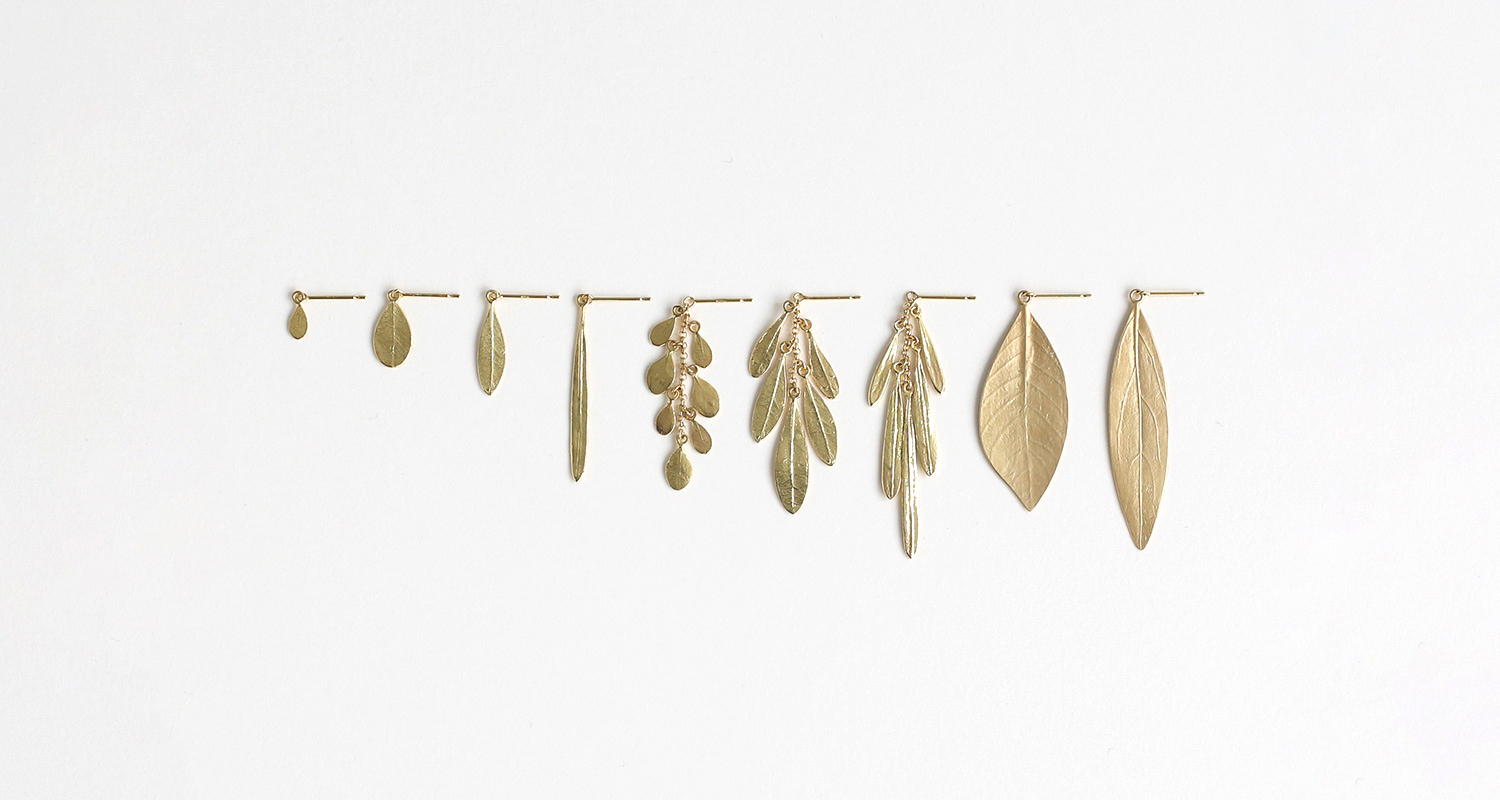 (From left to right) Silver、Gold、Platinum
Pfütze was established in 2007, the brand name means "puddle of water" in German. Yasutaka Kita and Ayako Kaku oversee the entire process from design to production, and use natural familiar objects and phenomena as inspirations for their jewelry motifs. Pfütze's concept is "simple jewelry should fit in with everyday life." Therefore, jewels and stones are not used, and the items are only made of solid metals, such as 18k Gold, 900 Platinum, and 925 Silver. A plating finish is excluded by reason, in order to enjoy the original colors of metal as it wears over time.
Konoha Series
You can find trees in everyday places such as hedges of houses, parks, and roadside trees even in urban life. The Konoha series was created by molding these actual leaves. The texture is copied from both the front and back sides of the actual leaf and pasted together, so you can see the natural veins and texture on both sides accurately. Nine variations of pierced earrings are produced with different types, quantities, and combinations of leaves.
Konoha (Leaves of trees) pierced earrings / Platinum
This platinum line was developed as a request to make white gold pieces from Arts & Science. The Konoha series were initially only made in silver and gold. Pfütze, felt the cool texture of platinum was a better fit for the image of the leaves, and made samples especially for Arts & Science. The high-quality, color and brilliance of platinum harmonize with the texture of the leaves, resulting in a line with a new appeal.

Pfütze's jewelery expresses the detailed delicacy and beauty of a little something that you may overlook in your daily life if you don't pay attention to it. We welcome you to please come see the collection in person.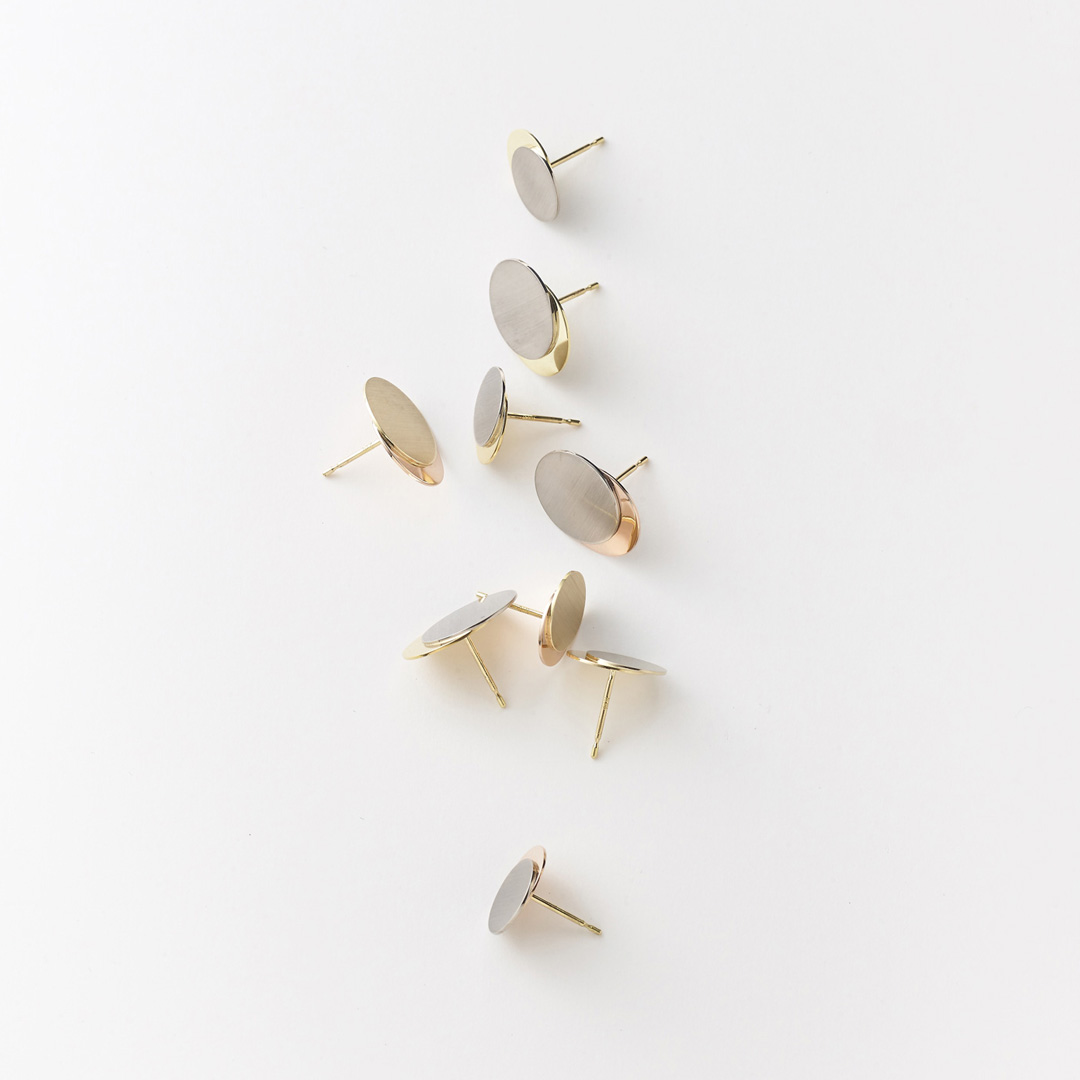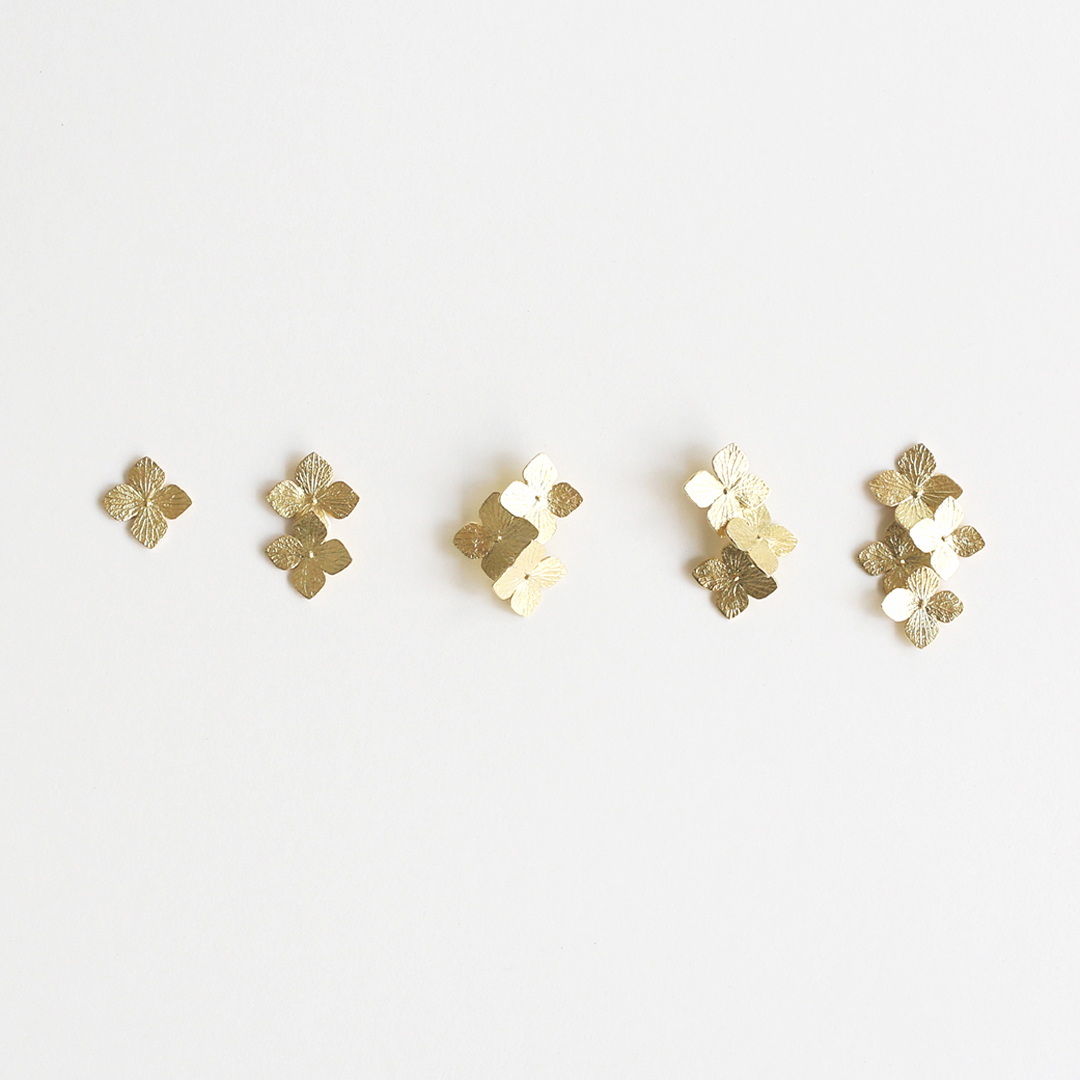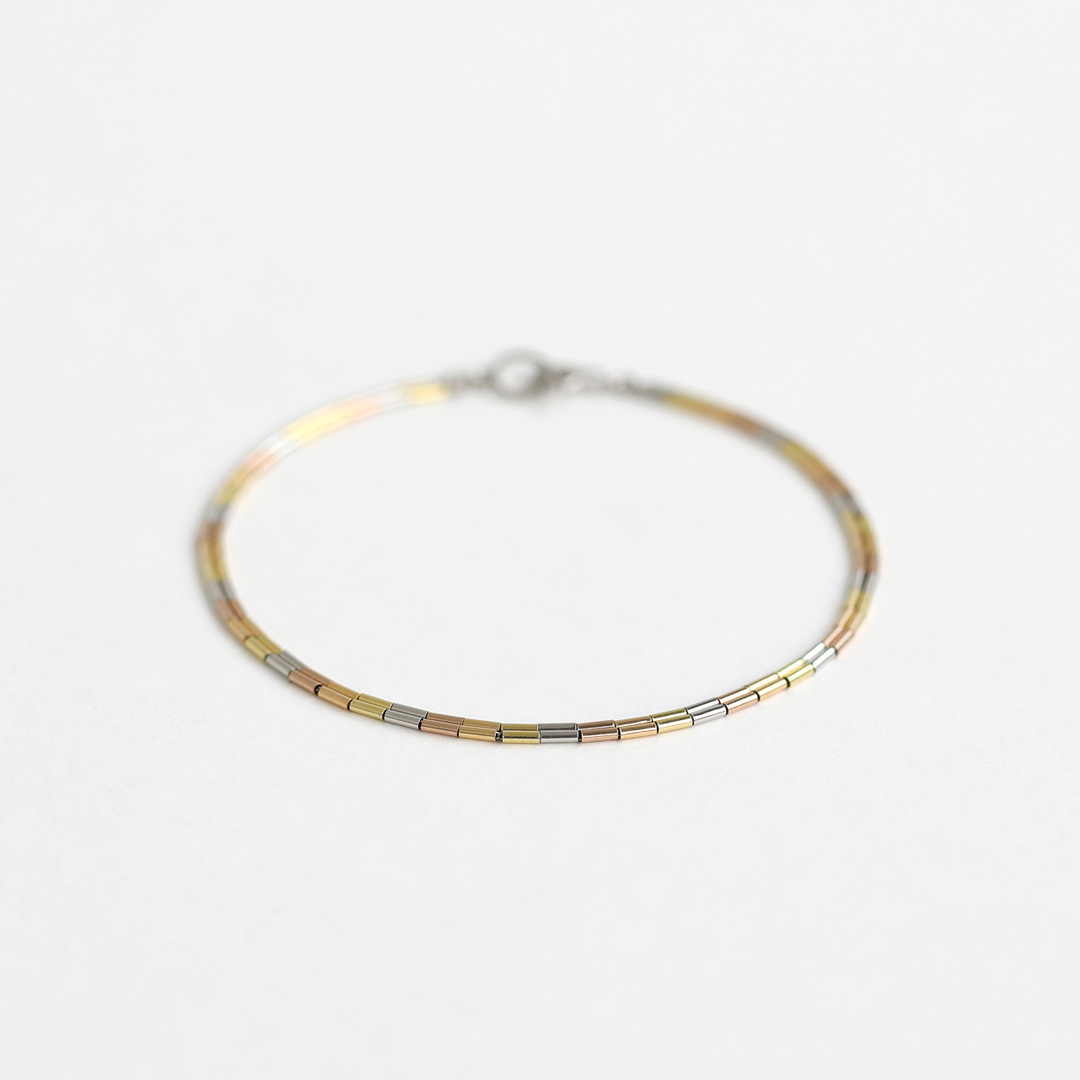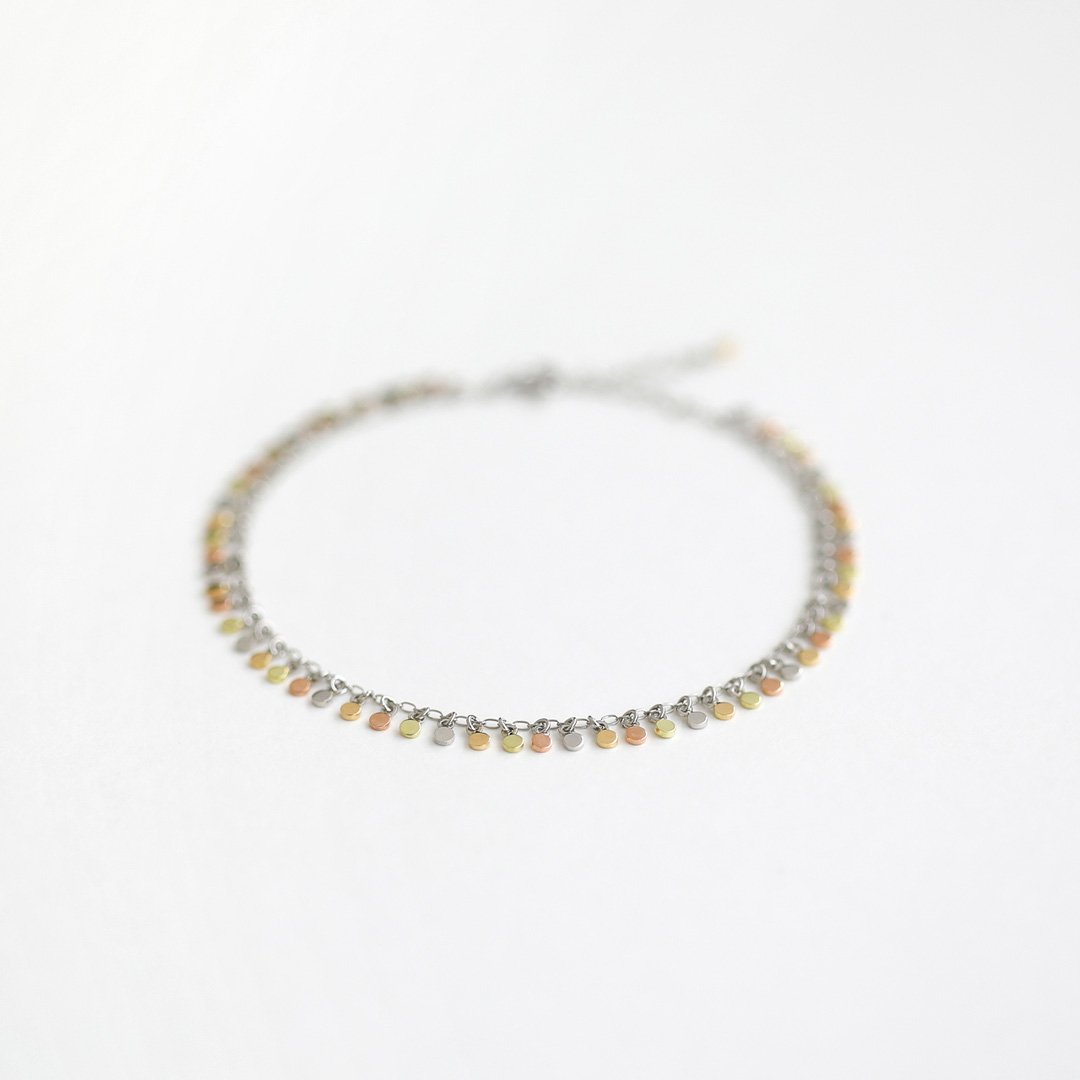 Collection Lineup
Nisshoku (Solar eclipse) *New
Ryushi (Particle) *New
Ajisai (Hydrangea) 18K YG
Tsuki no Hikari (Moonlight)
Hanatsukubane utsuki (Abelia grandiflora) 18K YG
Kinmokusei (Osmanthus) 18K YG / Platnium
Leaf 18K YG / Platnium
Asahi (Sunrise) 18K YG
Hanabira (Flower petal)
Ougonhi, hakuginhi (Golden ratio, silver ratio) 18K YG