Ernst Gamperl
Utility by Ernst Gamperl for ARTS&SCIENCE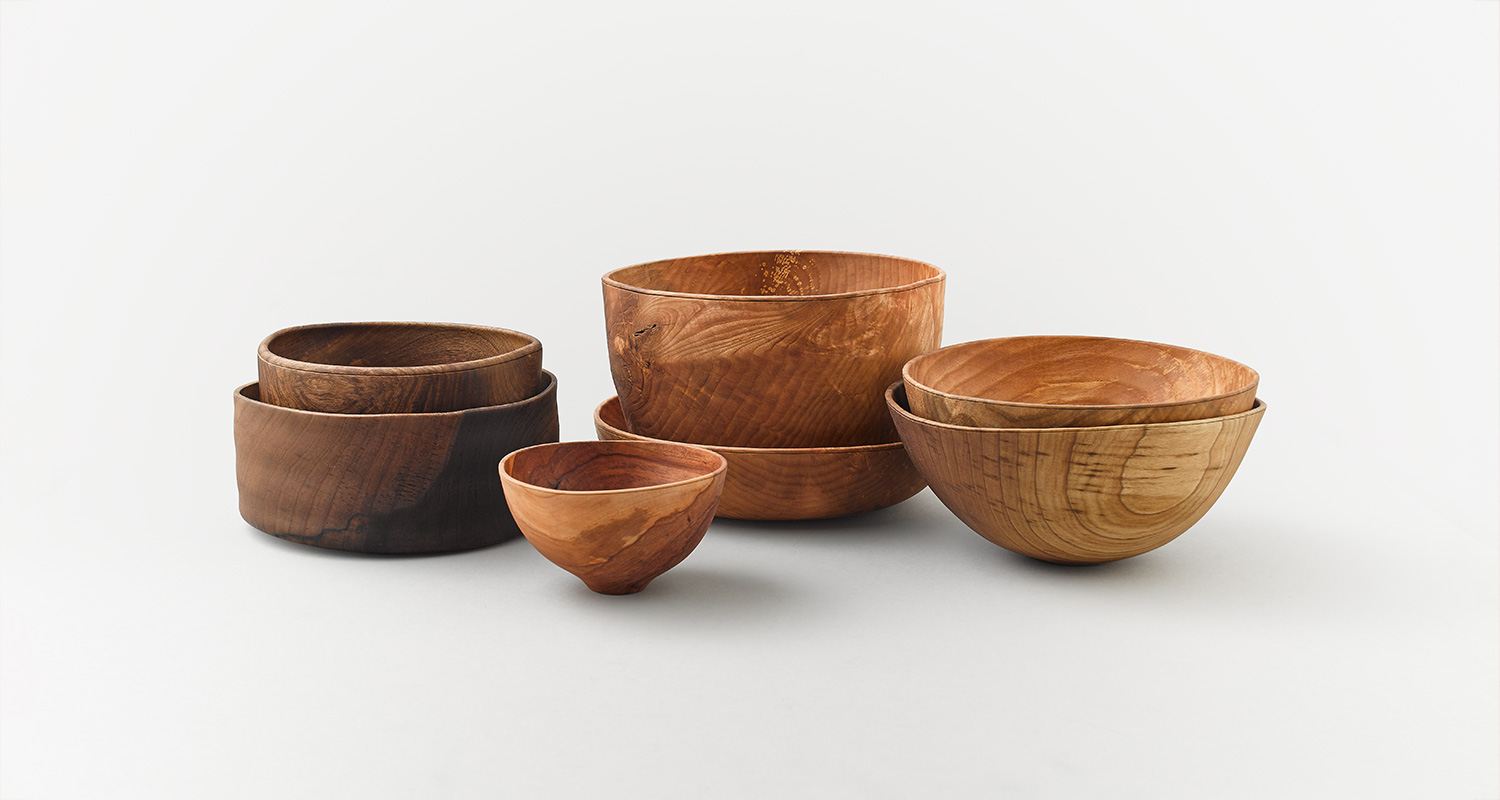 Arts & Science is honored to present a new collection by German wood artist Ernst Gamperl. Developed over a four-year period during the pandemic, the collection focusses on vessels that can be used in everyday life.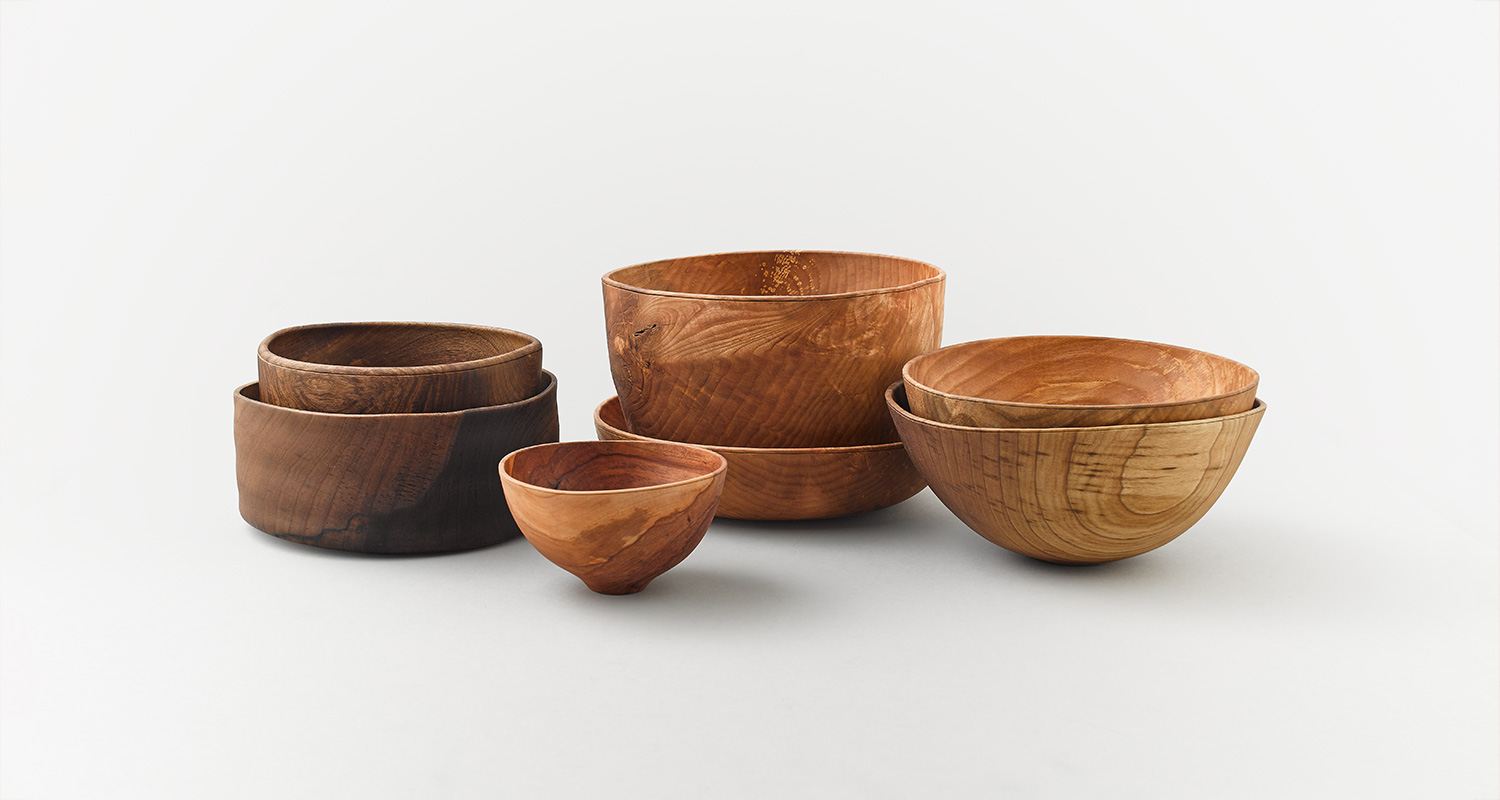 The Story
Since 2010, Arts & Science has presented three exhibitions of Gamperl's work. In preparation for his 2018 exhibition, Gamperl came to Japan and had many discussions with A&S creative director Sonya Park, who challenged him to consider creating a collection for everyday use, a departure from his work at the time. After an extended period of research and testing, the Utility collection of vessels for the home emerged. As with his exhibition pieces, Gamperl employs only the wood of naturally fallen trees in the Utility collection and renders the vessels in a manner that fully reveals the natural properties and textures of individual pieces of wood. The functional aspects of the pieces develop organically and spontaneously during the carving process. Gamperl extended his knowledge of lacquer techniques for the Utility line. The pieces are finished with oils that protect the wood and are safe for cooking.

The Utility collection will be presented for the first time at OVER THE COUNTER on Friday, June 24th. Simultaneously, an exhibition will showcase the art pieces, allowing visitors to see both bodies of work side-by-side. We look forward to your visit at this special event.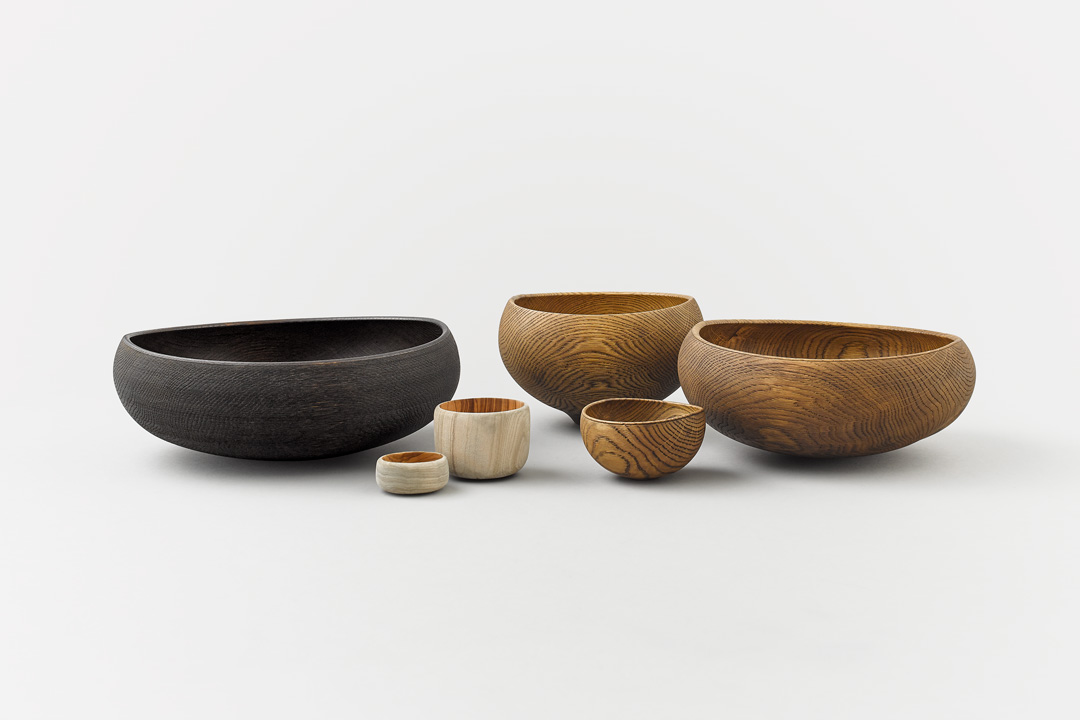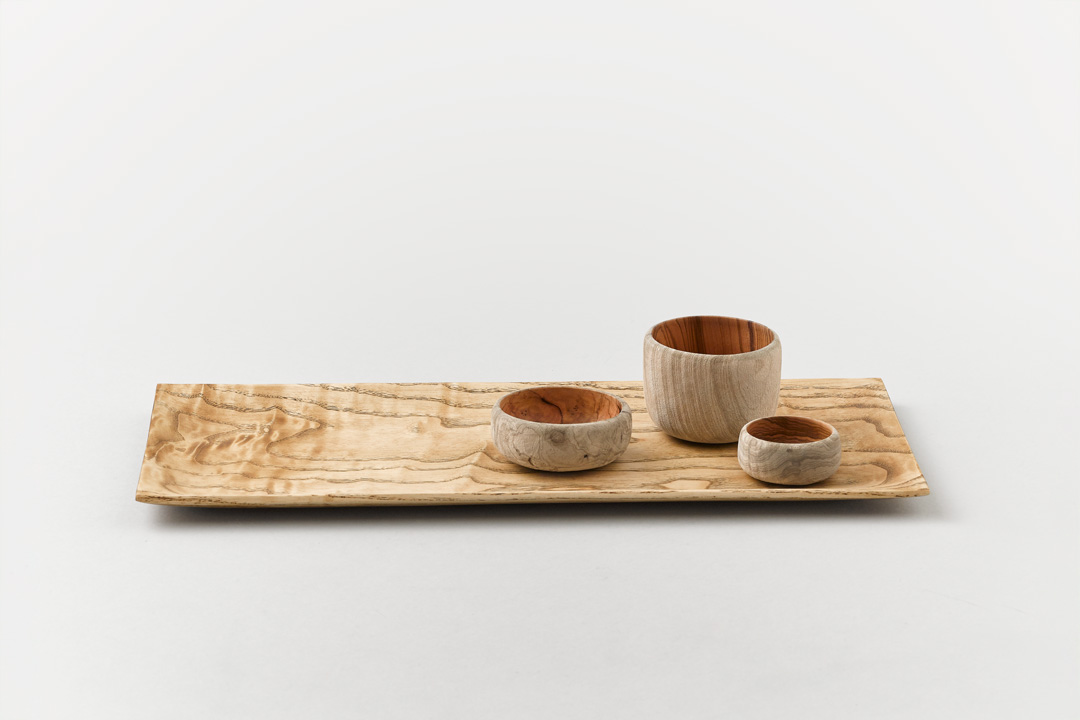 A message from the creators
Ernst Gamperl on the Utility collection: We have been using wooden bowls for rice, potatoes, salad, and pasta for many years. The food does not cool down so quickly and it is very nice when the wood changes through use and develops a patina. Over the years, friends and acquaintances who had cut down a tree would enquire about wooden bowls and vessels. So Sonya Park's idea was very much appreciated and inspired me to realize a much larger project than I otherwise would have considered on my own.



Sonya Park on the Uitility collection: Ernst Gamperl's one-of-a-kind technique and deep understanding of wood are really wonderful. He invests tremendous energy and calculates meticulously when facing wood and predicting the degree of shrinkage. I have always connected with his preference for using fallen wood, instead of cutting down trees. This project represents a different approach than we have seen in the groups of works presented in the past. The Japanese audience values particularly the beauty of utility and finds value in everyday tools and vessels. I naturally wondered what might emerge if Gamperl were to employ his special techniques in a project based on utility. I decided to ask him to develop his own ideas and products around the idea of the useful vessel, and I am in awe of the results, which transcend easy distinctions between art and product. I think of this project as an opportunity for many individuals to meet and experience Ernst Gamperl through a familiar item: a vessel.



Profile
Ernst Gamperl
Woodturner / Designer
Born in Munich, Germany in 1965, Ernst Gamperl is a woodturner and designer of bowls and vessels. After graduating from high school, he was first trained as a cabinet maker and stumbled onto woodturning by chance. An autodidact with no previous knowledge of the art, but equipped with a book on woodturning, he was unhampered by convention in his approach to turnery. After a few years of research and patient learning-by-doing, he perfected his technique. His first atelier was established in 1990. Three years later, he entered the Fachhochschule Hildesheim, Germany where he earned the title of Master of Turnery. In 2017, Gamperl was honored with the Loewe Foundation Craft Prize.

*See our feature for Ernst Gamperl here




INFORMATION
TITLE

Utility by Ernst Gamperl for ARTS&SCIENCE

DATE

June 24th (Fri.) – July 10th (Sun.) / 11:00 – 19:00
*The shop is closed on Tuesdays


SHOP