DOWN THE STAIRS "REOPEN"
SAT. 27TH APRIL 2019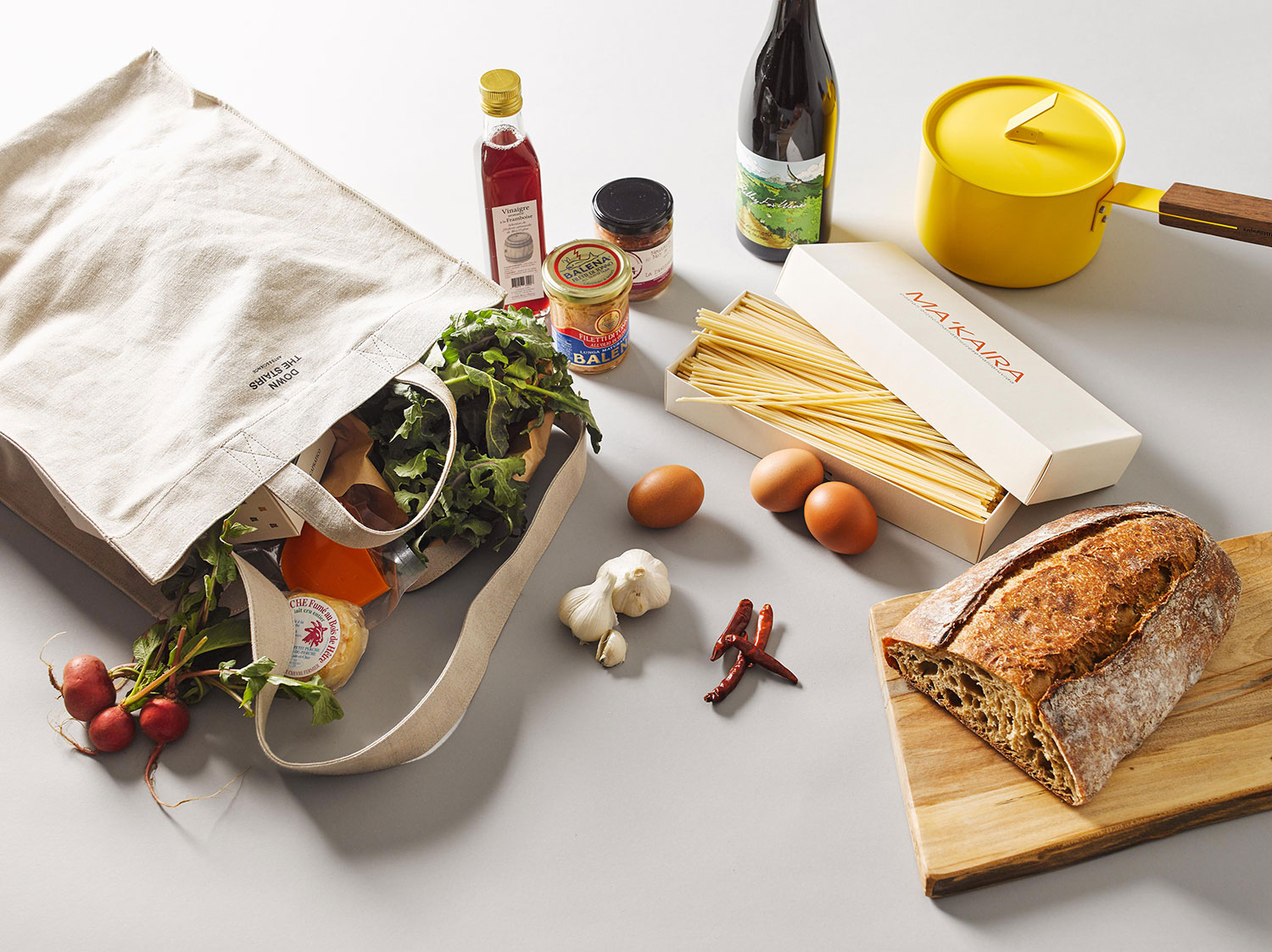 Simple and good cooking comes from authentic ingredients: with this idea in mind, we looked into what our family, friends and colleagues were wishing to eat. We selected and collected food, seasoning and ingredient that are both good for your health and the environment. The amount will be limited but lunches will be available as well.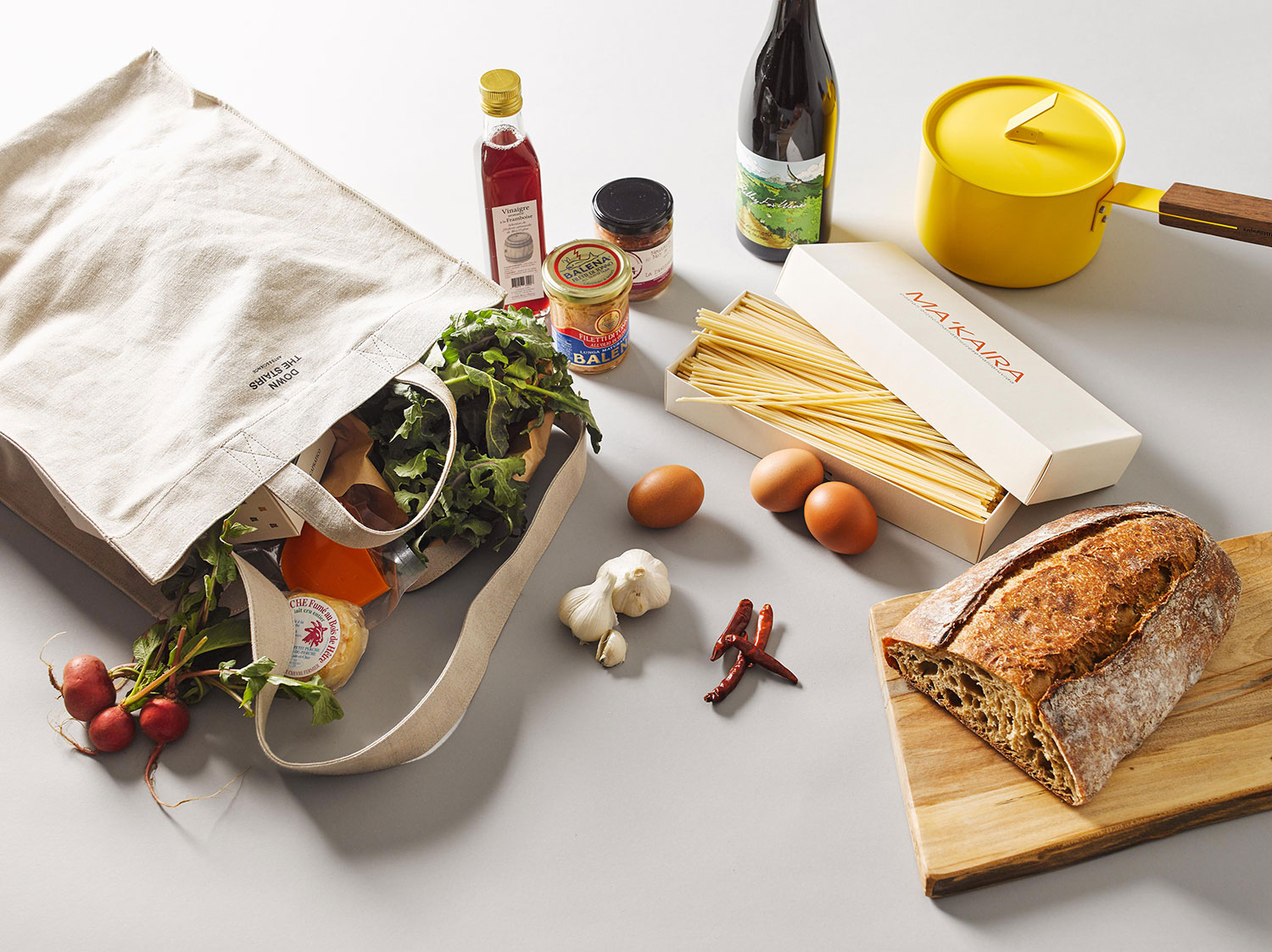 DOWN THE STAIRS sits in the neighborhood of Nezu Museum in Minami Aoyama, Tokyo. There are not so many restaurants nor cafes in the surrounding area so we were always wondering what the working people in this area were having for lunch. That's when we decided to prepare our own lunches for our employees. The amount will be limited to 20 plates per day, but we would like to share this meal with our customers as well.
Example of our plat de jour lunch (for takeaway)
Our lunch will be composed of a main dish (meat or fish), three side dishes, and an egg boiled in broth or vegetable pickles. It will be a heartwarming plate which will remind you of your mother's everyday cooking. Each ingredient used in our lunch will be procured by respectable producers. Our goal is to procure natural fish, meat using lesser chemical substance, organic vegetable and exclusively selected seasoning.
Our lunch made from such ingredients and seasonings will mainly be for our staffs so the amount which will be available for our customers may be limited and some of you may find the price slightly expensive compared to ordinary lunches (1800 JPY + tax/for on the spot lunches, the price will be 2100 JPY + tax and will come with a bowl of soup and a cup of hoji tea). But we wanted to share our food experience with our customers by having ingredients and seasonings, which are used in our lunch, at our store.
While we would like to ask for some more time before we can sell raw ingredients such as vegetable and meat, egg and dairy product such as yogurt will be available on an irregular basis. By working in close connection with our collaborators specializing in processed food and confectionery, such items will also be available at the store. Other items selected by our criteria of what we want to eat and what we think is necessary will also be available for sale.
Our staffs are keen to learn new recipes and will study ways of making full use of ingredients to be able to give our advice to customers. Things that can be selected at the store and be taken home with you, meals that are easy to prepare and taking your time to enjoy it: such are the ideas that we would like to cherish. Wouldn't it be wonderful if the things that you eat can be as gentle and healthy as possible, just like your garments?

Together with lunch menu, DOWN THE STAIRS will also serve as a cafe during non-lunch hours. Please come and stop by.
INFORMATION
SHOP

OPEN

11:00 — 19:00 (L.O 18:00) ※ Closed on Mondays

LUNCH TIME

12:00 — 14:30

ADDRESS

110 Palace Aoyama 6.1.6 Minami Aoyama Minato.ku Tokyo 107.0062 Japan

TEL

81 3 5464 3711

NOTE


• Our food-focused event "SUPPER CLUB" will also take place on an irregular basis.