Ai-Dye
at A&S DAIKANYAMA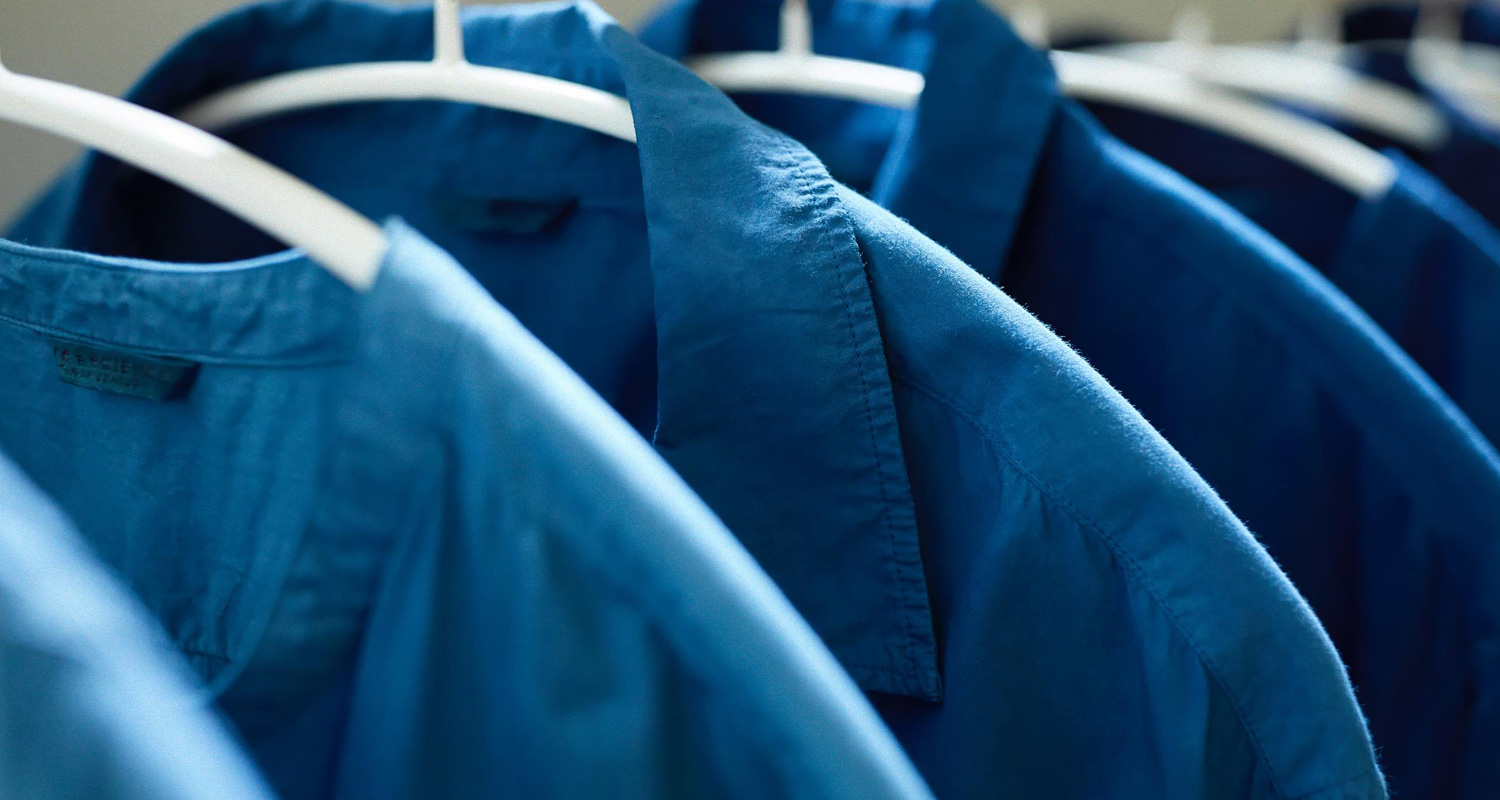 Aizome, or ai-dye has been part of ARTS&SCIENCE for a long time. This feature will focus on the Japanese traditional technique of ai-dye and our new initiative at A&S Daikanyama.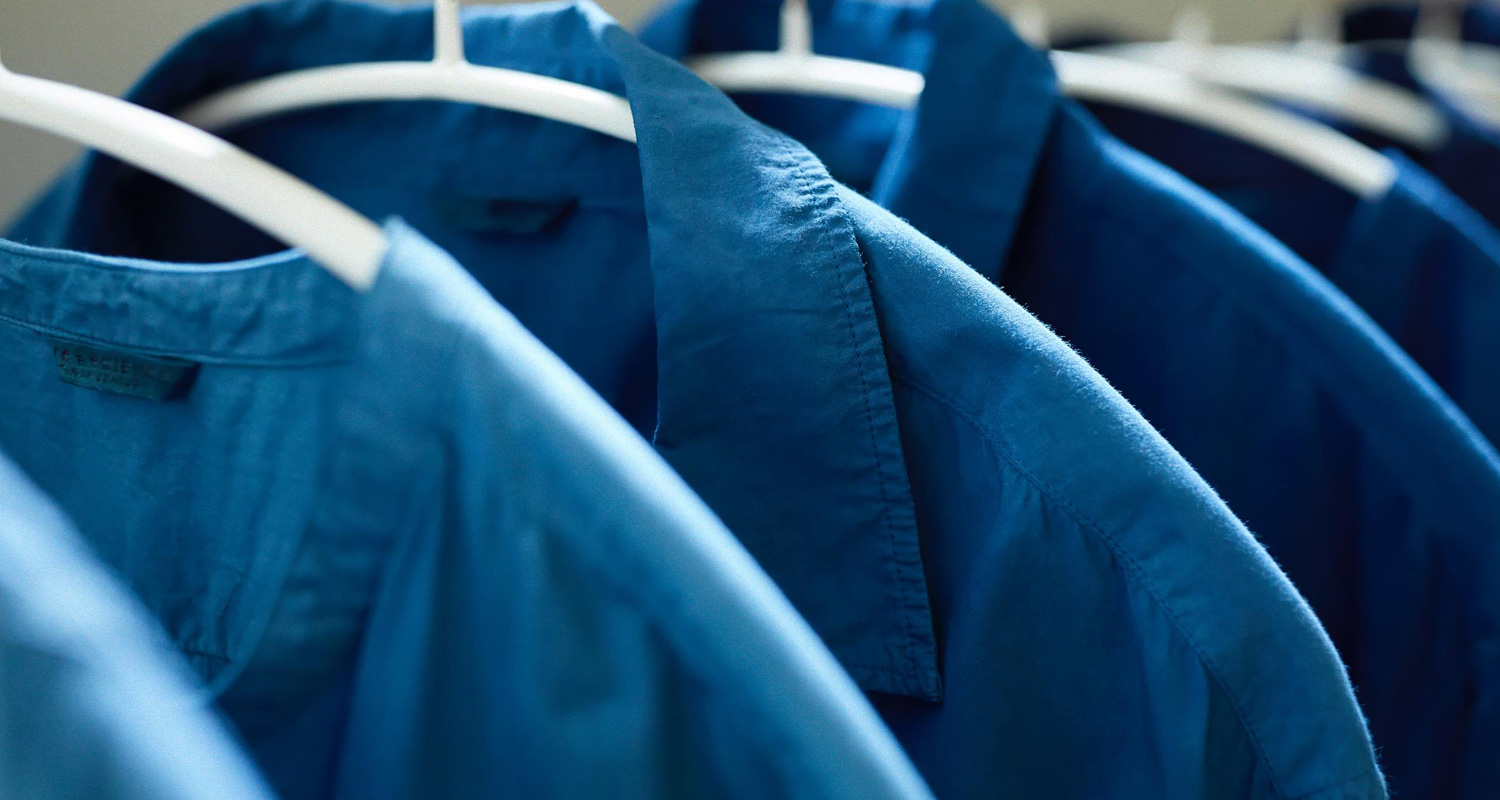 A Japanese Ancient Dyeing Technique
The art of ai-dye was brought to Japan in the 5th century. In those days, the color blue could only be made by ai(indigo) and due to its rarity, blue became a color which only the privileged class could wear. Time passed and it was not until the beginning of the Edo era (1603-1868) when ordinary people became familiar with ai-dyed items. Ai made an ideal combination with cotton, which was the key textile in those days. The fact that the fabric gained durability from the repeated ai-dyeing process also played an important role in expanding its popularity. Since ai has an odor eliminating property and can also be used as an insect repellent, various everyday objects such as working garment, tenugui (towel), underwear, zabuton (cushion for sitting) and noren (curtain) were dyed in ai. Later, the place of ai-dye was taken over by chemical dyeing substances which became popular during the middle of the Meiji era (1868-1912). Today, traditional ai-dye is becoming more and more precious.

The original blue hue, which can only be created from natural materials, makes each piece unique and with continued use, it grows to become the one and only item for the user. A&S has long been attracted to these characteristics and has been introducing them at our stores.
Our New Initiative at A&S Daikanyama
Main ingredients of ai liquid. From left: polygonum leaves, "sukumo" dried polygonum leaves, "fusuma" wheat bran.
At A&S Daikanyama, we are launching a new service where the customer chooses a white top (shirt, blouse etc) from our store selection and to pick one color from total of six different ai shades. The service will be available throughout the year. The actual process of ai-dye will be handled by "LITMUS", the ai-dye studio which A&S has been working closely together for many years. At LITMUS, they use the traditional method of aku hakkodate, where they use a dyestuff called /sukumo/ (a combination of dried polygonum leaves and coal lye) together with Japanese sake and wheat bran which are added to accelerate the fermentation process. It is a process free from all chemical substances and are friendly to humans and the environment. Instead of directly coloring the fabric in blue, ai-dye uses a process where you use the principles of oxidation and reduction to achieve its unique hue.

It is a perfect opportunity to create your own piece in "Japanese ai", the fruit of long labor and handwork.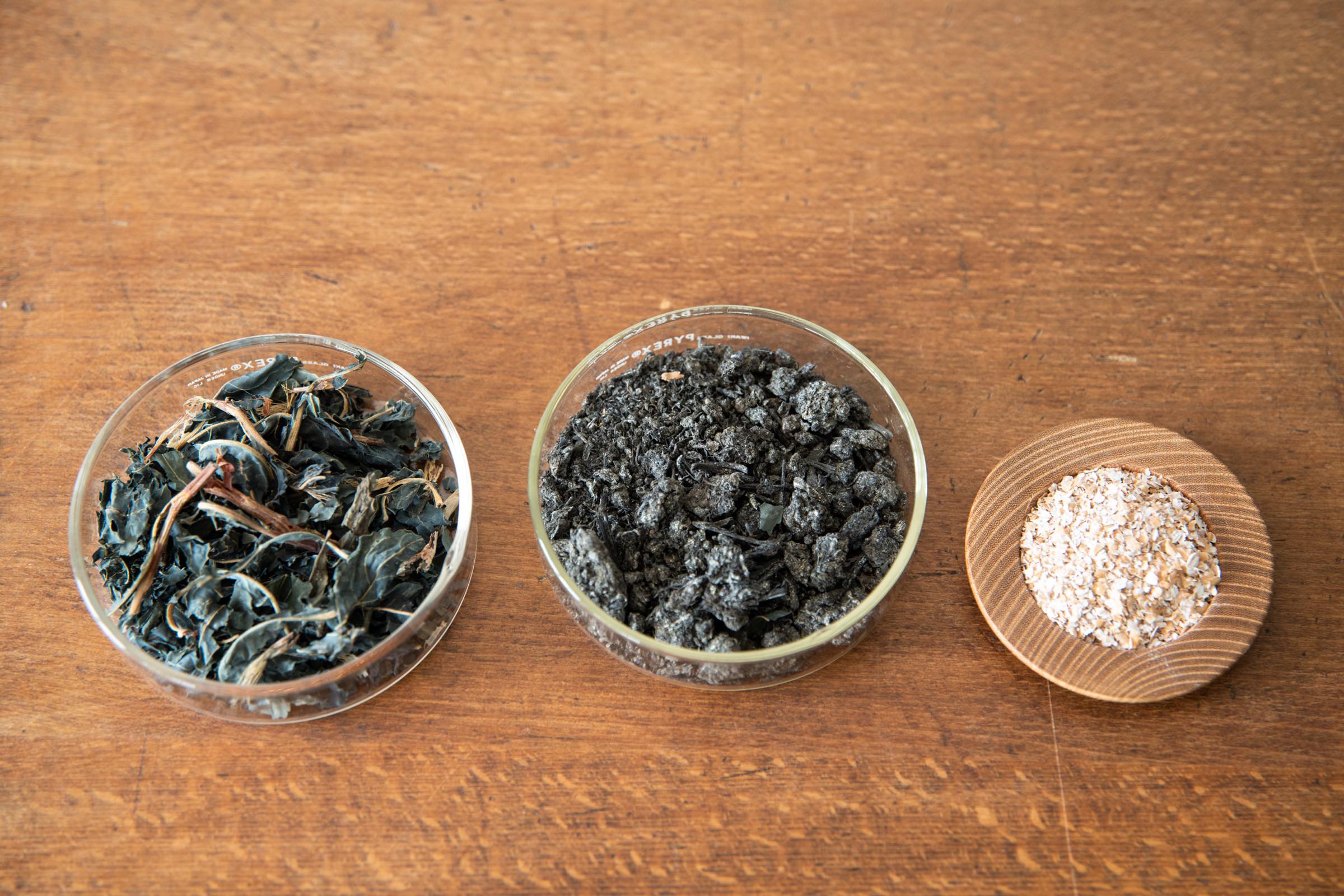 CLOSE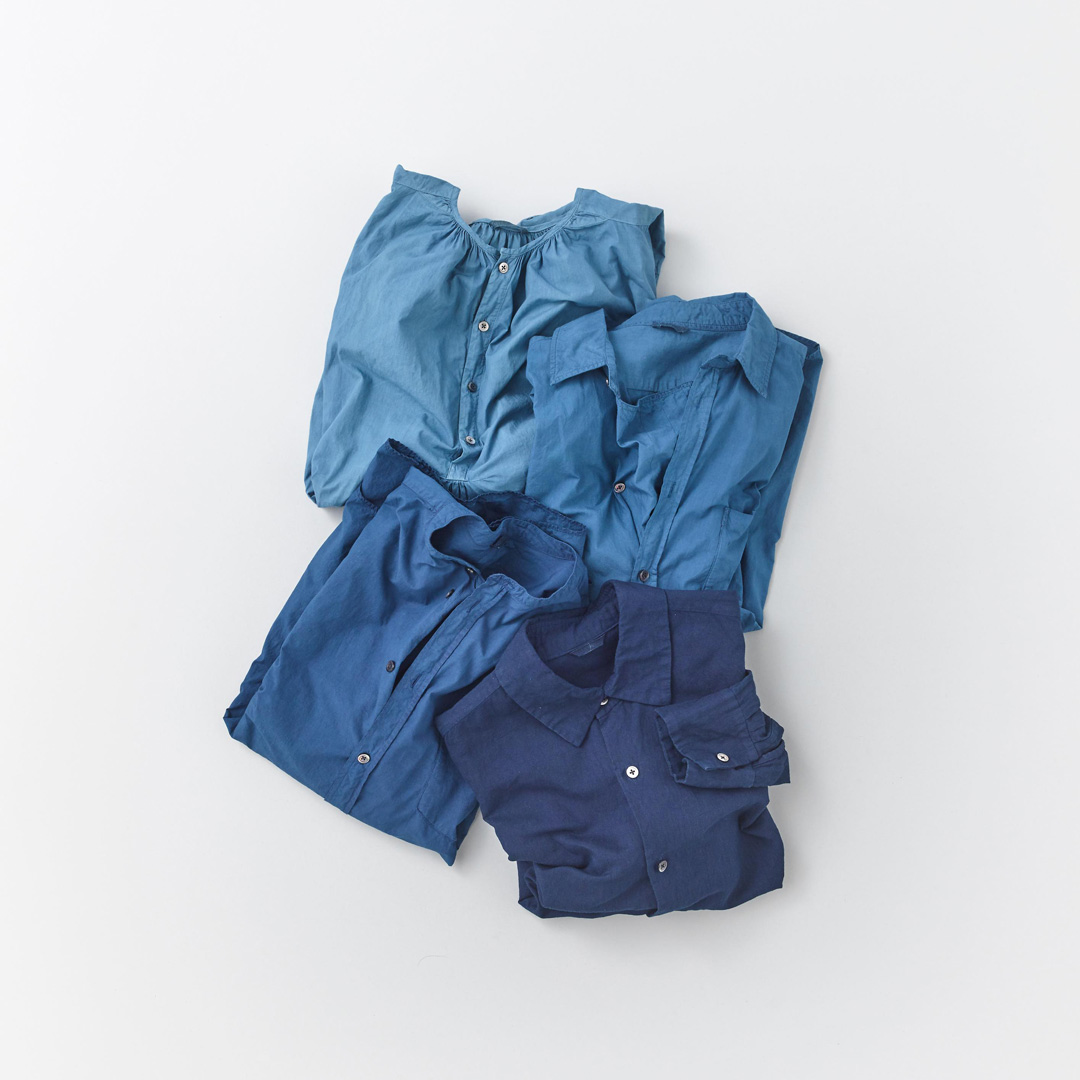 Custom Ai-Dye Order
INFORMATION
SHOP

ITEM

Simple shirt / Fake shirt / No collar fake shirt / Middle night shirt / Gather blouse / Gather blouse short

COLOR

Pale / Light / Medium / Medium dark / Dark / Super dark

PRICE

The price of each item will vary depending on the fabric and the shade of ai. Please contact our Daikanyama store staff for specific information.

DELIVERY

Item to be ready in approximately two months from the day of order.

NOTE

The service is limited to new items: no re-dyeing of the customer's own item.