Winter Item and Coordinate
UNISEX
In our Arts & Science 2020AW collection, we stayed as true as possible to the natural animal hair colours in our fabrics. In this feature, we are focusing on the outerwear, the texture and touch of characteristics shared with our proposal of styling combinations. We will also share other new items now available at the shops through our coordinate ideas.

Minimal Jacket
This jacket is made with by double face techniques where the fabrics are sewn with almost no backlash or seams showing when fastening the two pieces of fabric to make one layer. More than 70% of the manufacturing process is hand-sewn and requires a high set of skills from the technician and a very long process to create. The most important features are the comfort in its light weight, and lines of the silhouette when worn. The box silhouette design is at its most minimal, yet expressed beautifully in the double faced fabric style.
Material
One of our concepts for this season is, "original and undyed." We examined four types of raw materials; cashmere, camel, alpaca, and yak, and experimented with several types of fabrics that made the expressed the best color of the original animal hairs without dyeing the raw materials. In this way, several items including our minimal jackets were developed. Please come to the shops and take a feel of the unique textures of each animal in person.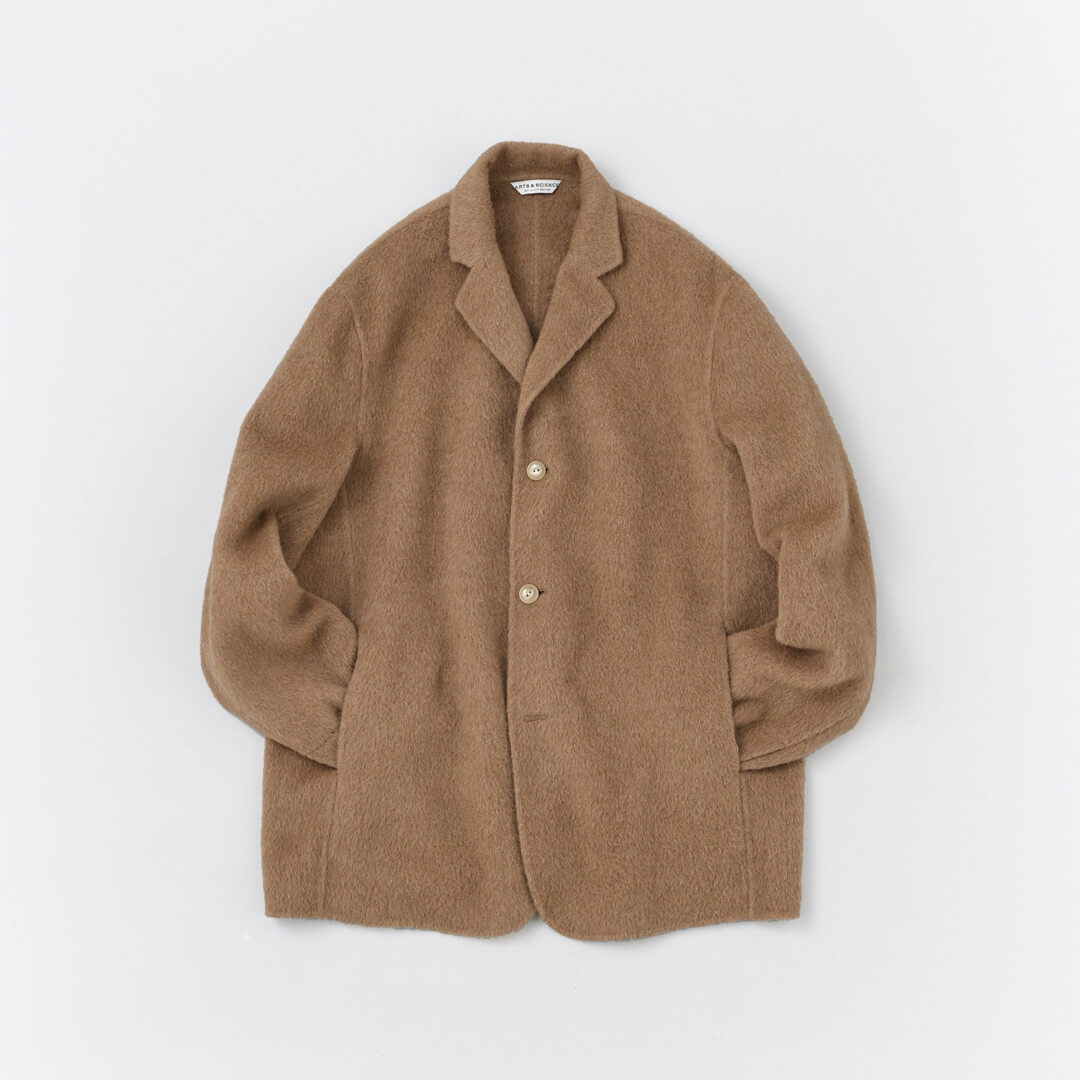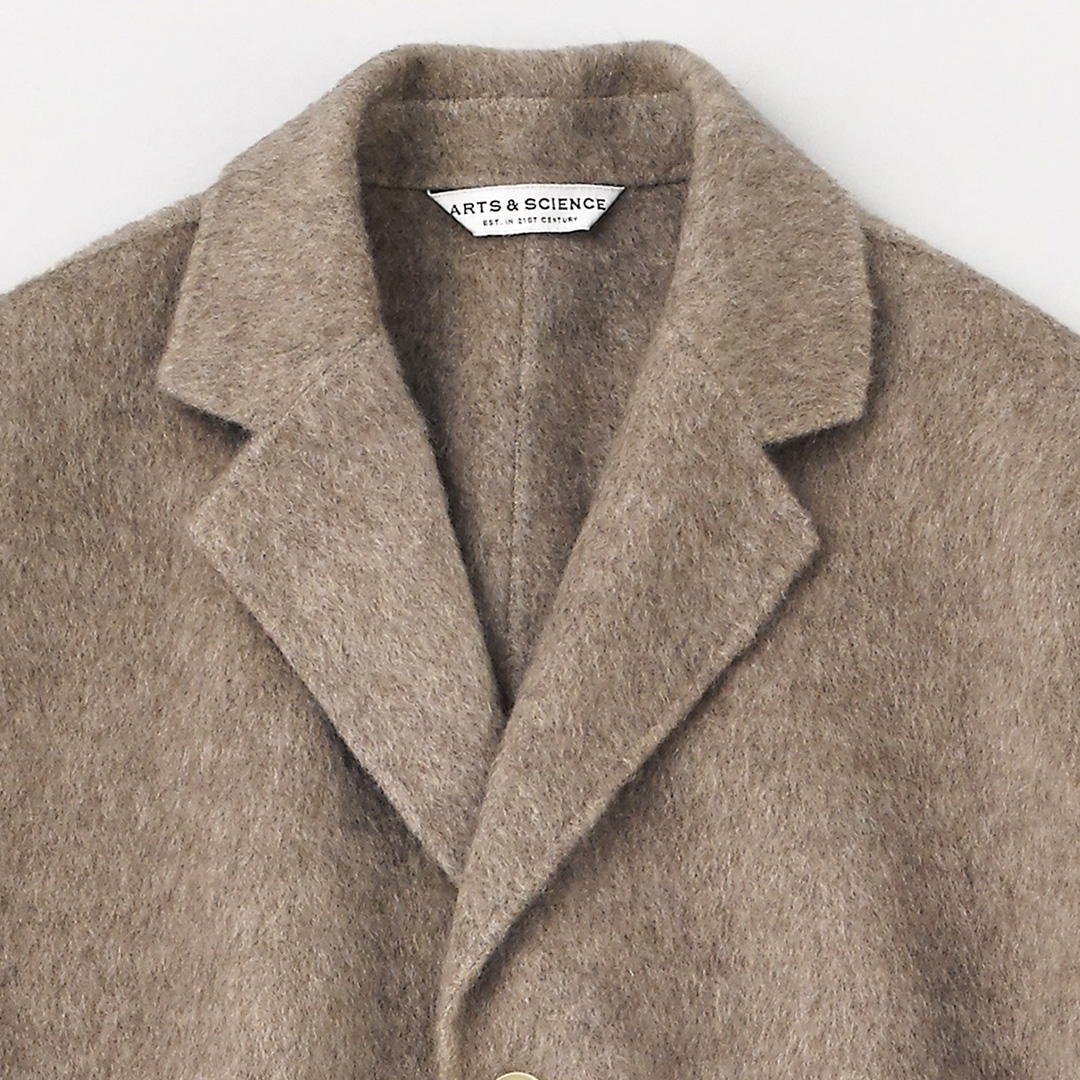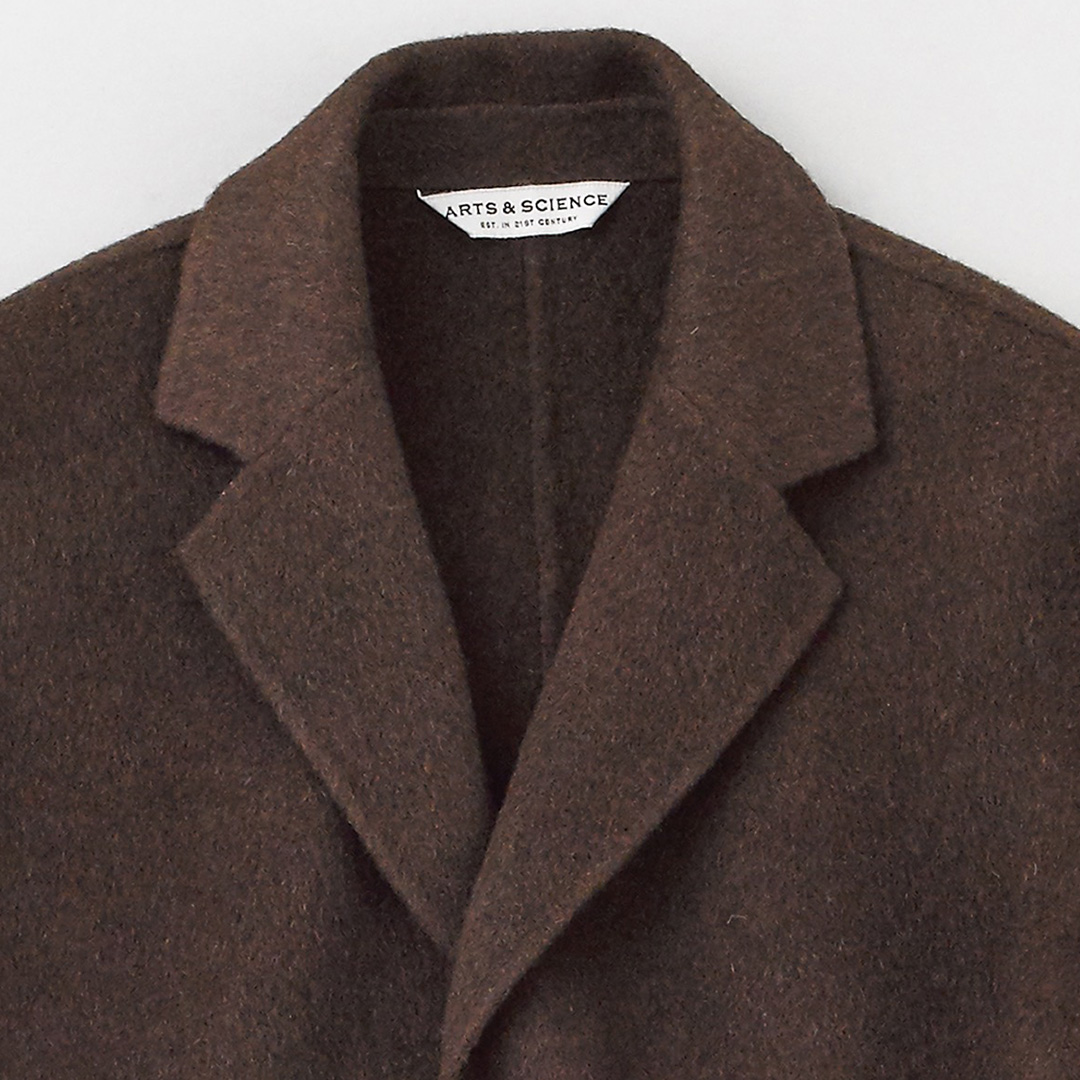 INFORMATION
ITEM

Minimal Jacket

SIZE

1, 2, 3

PRICE

Camel: 153,000 yen (+ tax)
Cashmere: 205,000 yen (+ tax)
Yak: 187,000 yen (+ tax)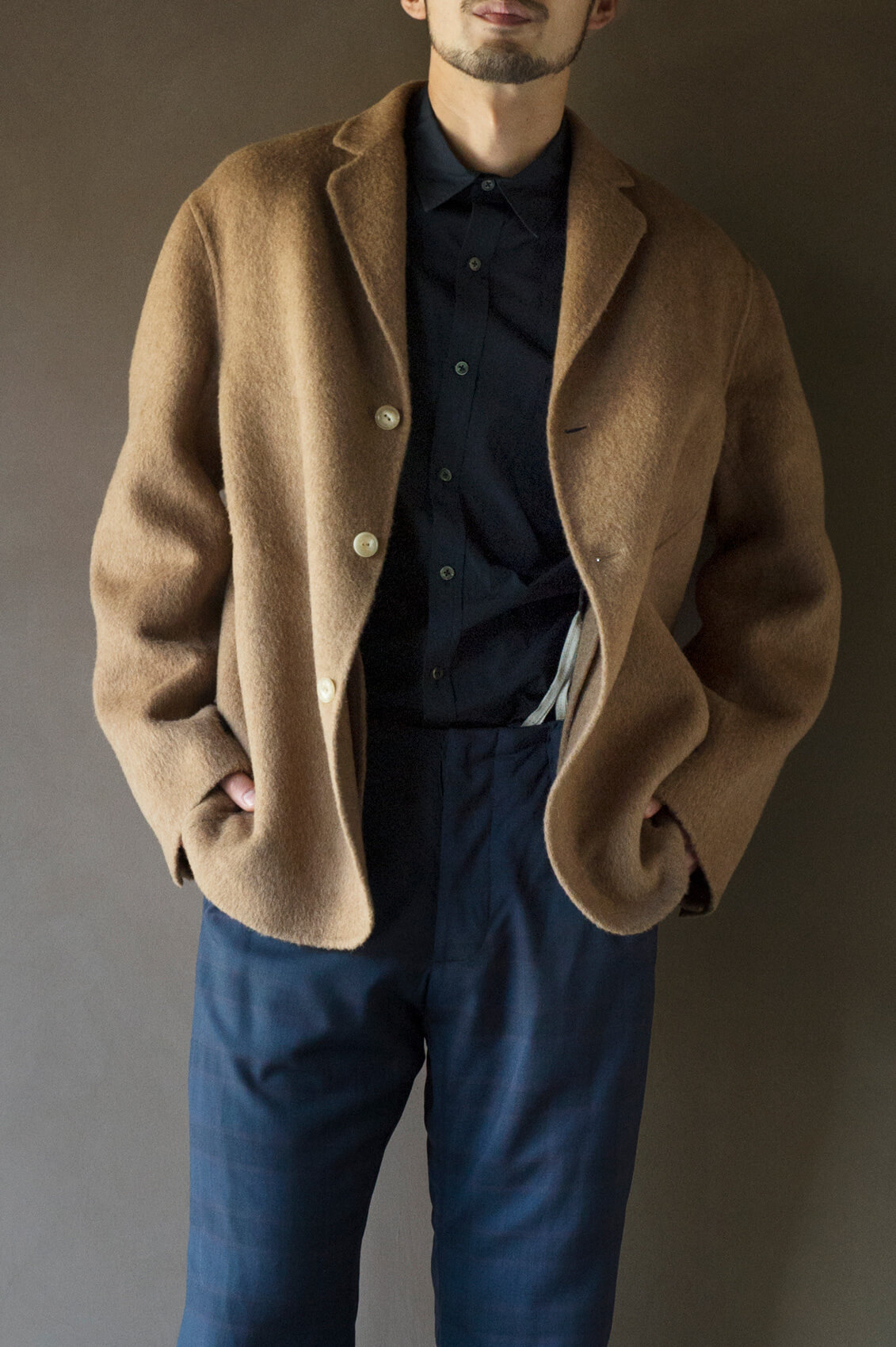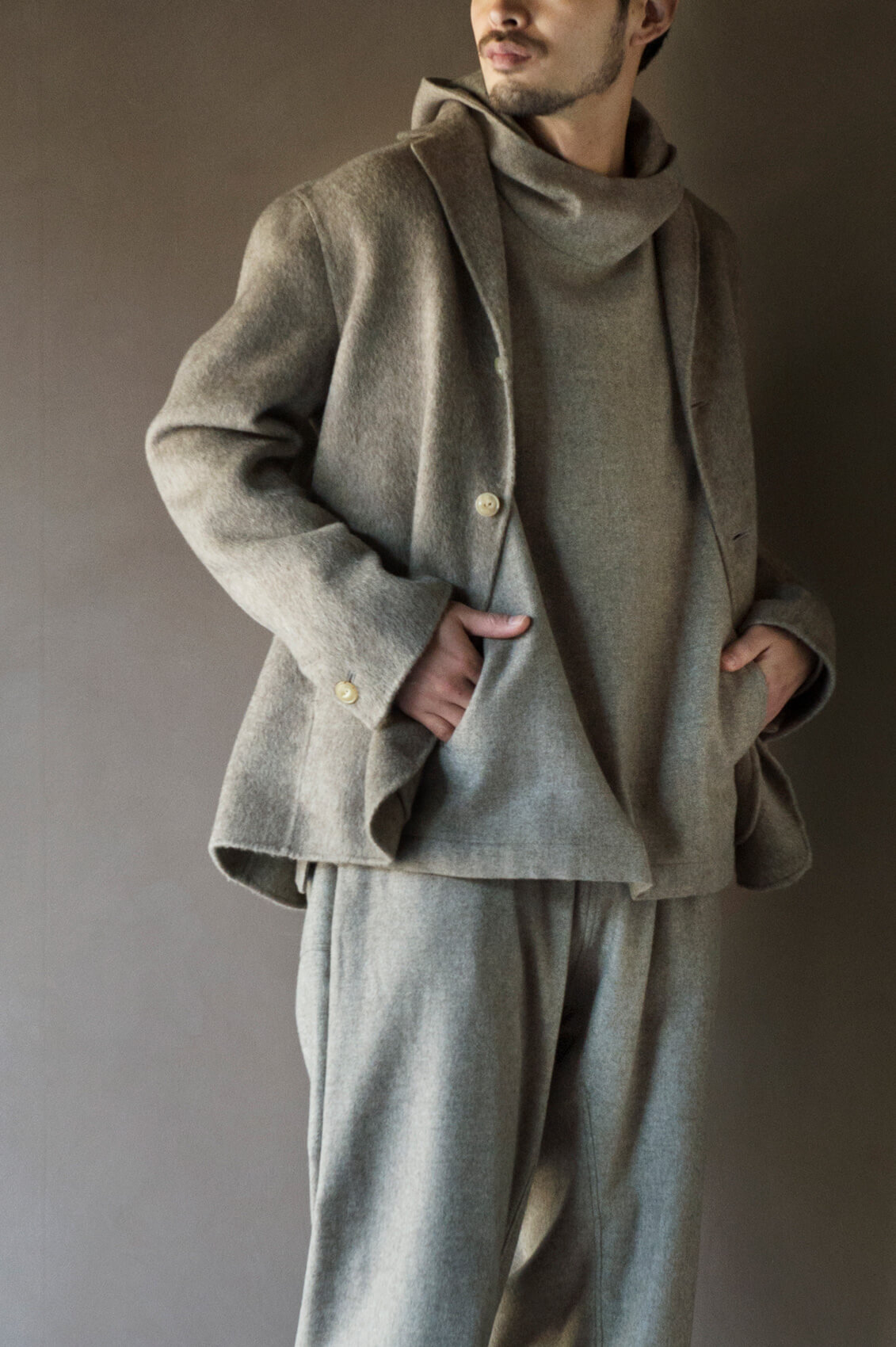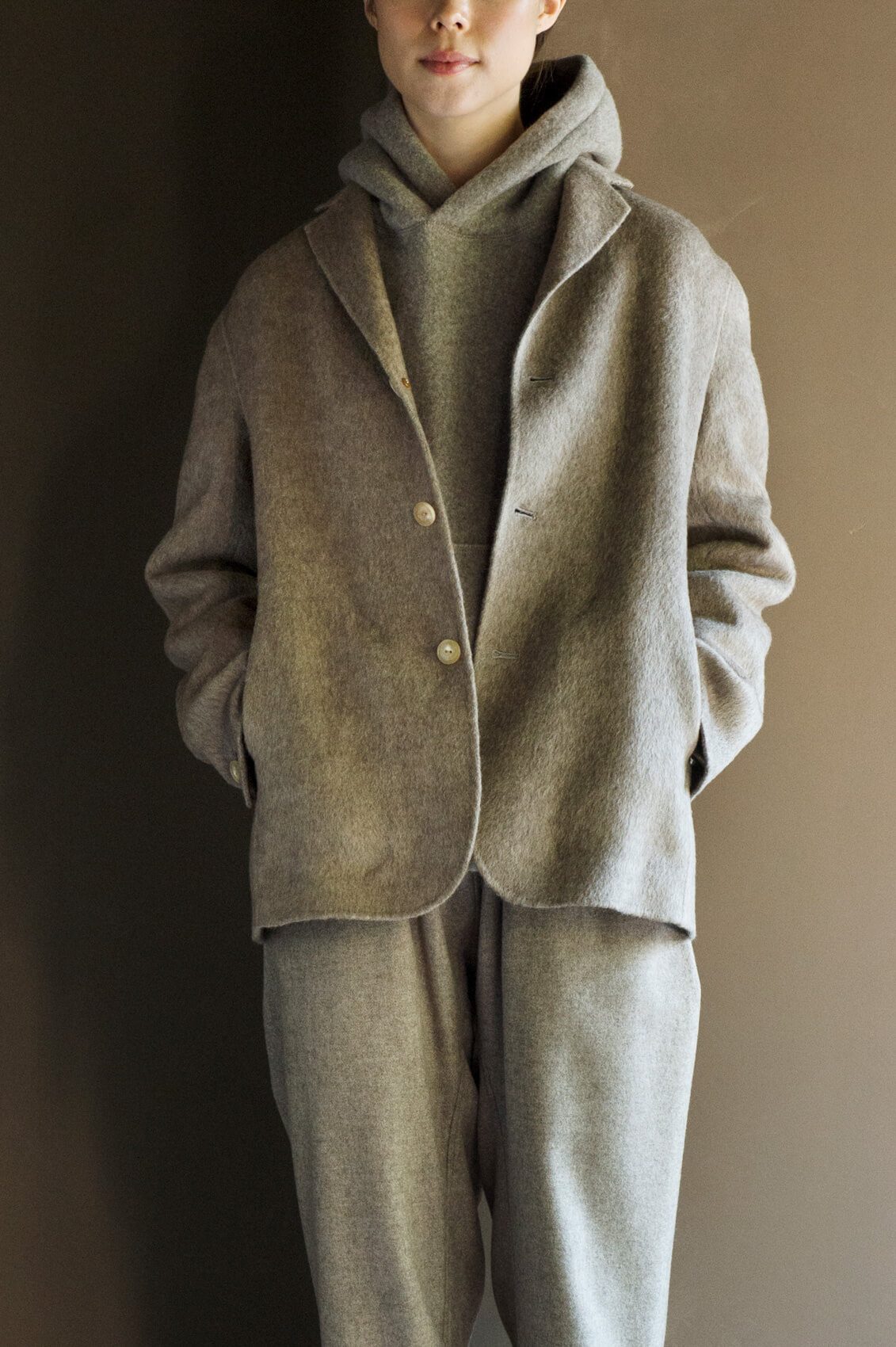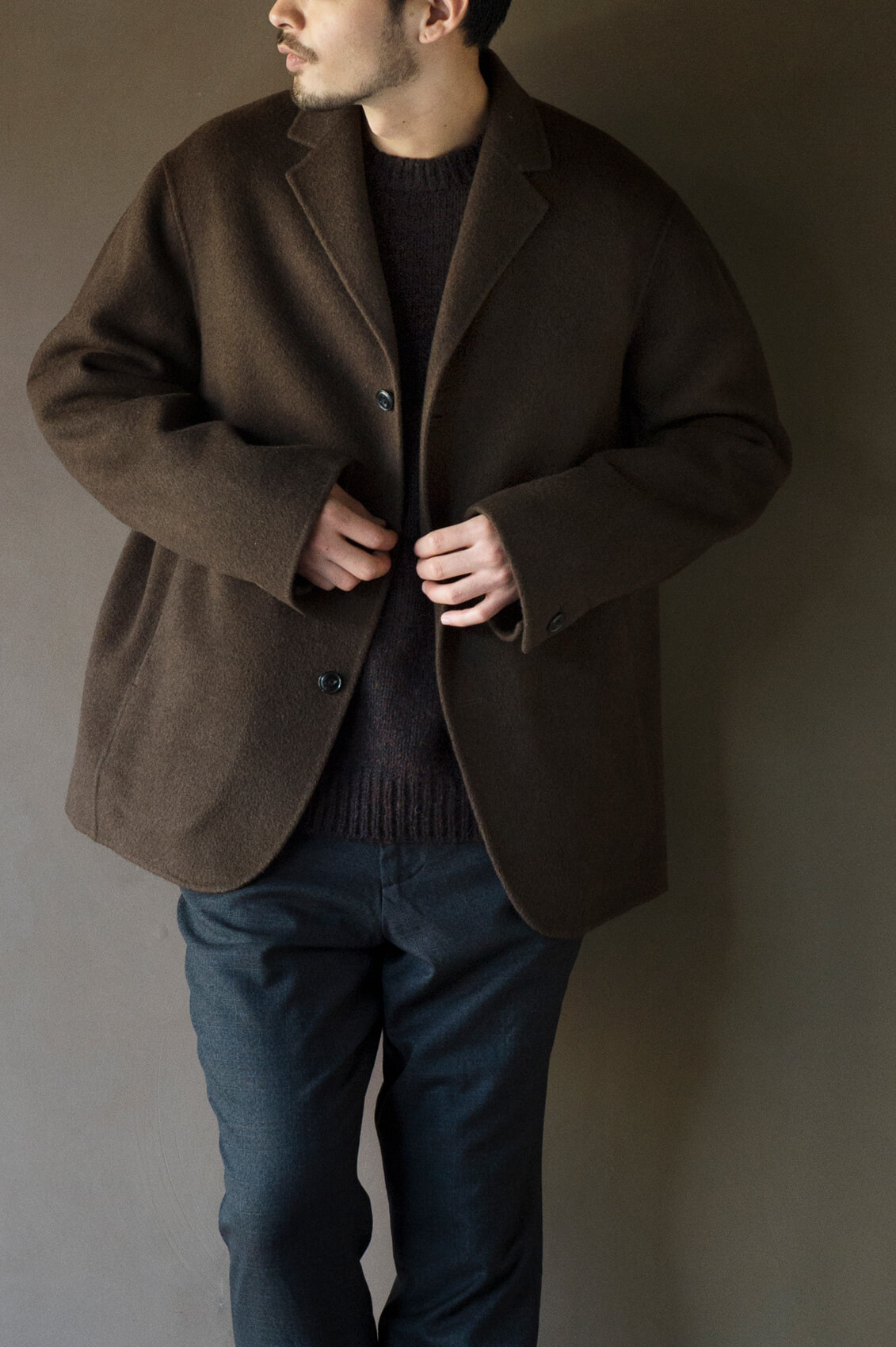 INFORMATION
NOTE

All of our items are available for worldwide shipping. Payments are accepted by the credit cards. Please send your request though our contact form. We will answer to your color variation and size requests along with any other queries you may have.

MODEL

Men: H 180cm
Ladies: H 170cm

Photos by Taro Hirano