10 CHAIRS by Galerie Eric Philippe
FRI. 28TH JUNE – MON. 15TH JULY 2019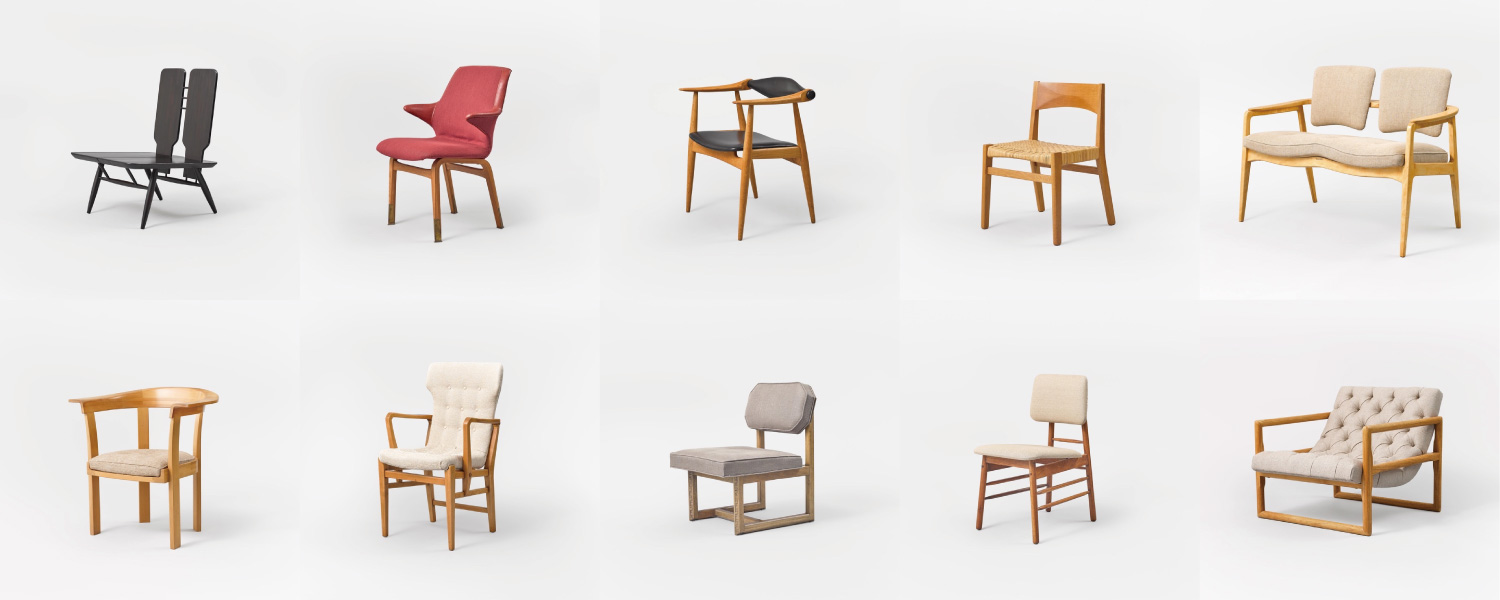 Eric Philippe is an art expert of 20th century furniture who owns a gallery in Paris for more than thirty years. For the first time in Japan, AT THE CORNER will host his exhibition titled "10 CHAIRS by Galerie Eric Philippe" from Friday, June 28th. The exhibition will showcase 10 precious chairs which Philippe selected for A&S. The chairs will also be available for sale.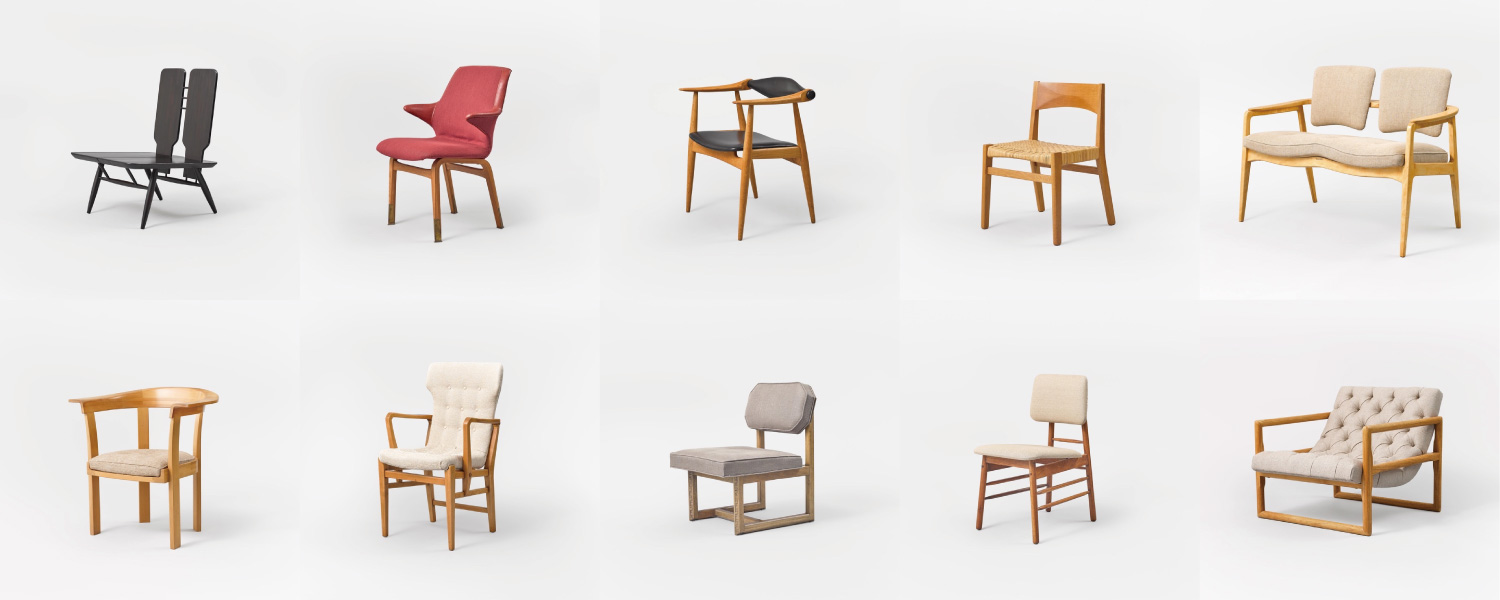 about Eric Philippe
Nowadays, vintage furniture stores are not as uncommon as they used to be but in 1980, when Philippe opened his first gallery in the quartier of the Louvre Museum and the gardens of Palais Royal, most people referred to "vintage" as purely "second-hand". In those days, the flea markets were overflowing with Scandinavian, Mid Century and designer furniture - which are so popular today – that nobody hardly paid any attention to them. Philippe searched for high quality design with the help of his self-taught aesthetic and knowledge to create extraordinary exhibits. In addition to bringing back forgotten pieces into limelight, he also changed the way we think about "second-hand" furniture.
Starting from the first solo exhibition dedicated to Jean-Michel Frank (1980), Philippe has held various large scale exhibitions featuring architects, designers and artistic movements: Swedish Grace, Paavo Tynell, Axel Einar Hjorth, Finnish design and the American modernism of James Mont and Paul László, to name a few examples. He also takes part in international art fairs such as FIAC in Paris, Design Miami/Basel and TEFAF in Maastricht, Netherlands.
The Story
The inspiration for the "10 CHAIRS" exhibition goes back to two years ago, when Sonya Park empathized with Philippe's point of view, his editing ability and the way he has passed down designs that are truly valuable until this day. The exhibition came to life when Park shared her wish to hold an exhibition featuring chairs selected by the pioneer of vintage furniture.
"What is fascinating about Philippe is the fact that he trusts his own perspectives instead of being influenced by name values. Whether the piece is famous or not, I admire the fact that he is able to take out the essence of each piece by looking into the quality of the material, the refinement of the silhouette, its originality and hidden details. In addition to these elements, his selections are all fresh. Most of them are highly precious pieces and pieces which go back to the 50s and 60s which have the power to move people's hearts."

When choosing a chair, it is easy to forget about its essential quality especially when there are other elements to consider such as its creator and the genre. The ten chairs selected by Philippe is the embodiment of his pursuit toward good quality, design and true value. Please come and enjoy them with your neutral eyes.
10 CHAIRS
For this exhibition, Philippe has selected chairs whose design are thought to go well with the Japanese interior. Some pieces, such as the chair designed by the famous architect Frank Lloyd Wright, was inspired from Japan as Wright designed the Imperial Hotel and the school building of Jiyu Gakuen. All chairs in this exhibition are made from various types of wood and are created in Denmark, Finland, Sweden and the U.S.A. Each of them are designed by celebrated designers such as Ilmari Tapiovaara and Hans J. Wegner.
The Gallalist Eric Philippe is scheduled to be present at the venue on Friday, June 28th.
INFORMATION
TITLE

10 CHAIRS by Galerie Eric Philippe

DATE

2019.6.28 (Fri.) — 7.15(Mon.)
※ Closed on 7.1 (Mon.), 8(Mon.)

OPEN

13:00 — 20:00

VENUE

ADDRESS

109 Palace Aoyama 6.1.6 Minami Aoyama Minato.ku Tokyo 107.0062 Japan

TEL

03-6418-7960